CFOs Share Outlook for 2011 (Part II)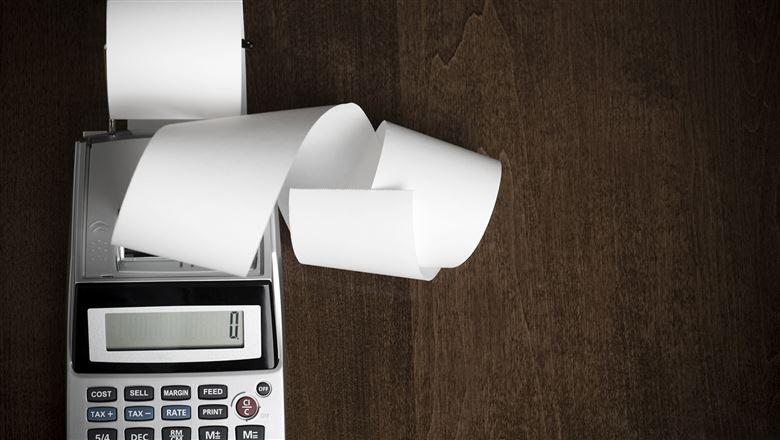 By: Lisa Junker, CAE
How are associations adapting to the constantly evolving economy? Associations Now spoke with top finance staff at seven associations, large and small, to see what's in store for 2011.
Editor's note: This article is the second in a two-part series. For the first article, see "CFOs Share Outlook for 2011," in the February 2011 issue of Associations Now.
Associations may not have fully recovered from the economic rollercoaster of the last few years, but finance staffers are already thinking ahead to prepare their organizations for 2011, 2012, and beyond.
We spoke with top finance staffers at seven associations to get a sense of how those preparations are advancing, including new revenue streams associations are introducing, changes to investment and reserve policies, and capital expenditures they are considering for the future of their organizations.
Associations Now: Is your association launching any new programs or services or otherwise introducing new revenue streams?
Eric Fletty, Vice President, Operations, TAPPI: When you look at our fiscal year 2010, something like 15 percent of our revenue was from ideas that were initiated and executed in that year. We would not have made our budget if we hadn't been innovating. But those innovations aren't huge things—it's a new book here or a little bit of change there. I have a list of 28 of them, ranging from a return of $1,500 to a return of $100,000.
We added advertising on our website, which we hadn't done before. We did an online buyer's guide that we hadn't done before. We partnered with a for-profit event-production company that produced two events with us.
We expanded a product line significantly. We do standards, and we make a product that's called a size chart with one of our technical standards. We found that the healthcare industry has a use for the chart that's not really related to our standard. The old mindset would have been, "That's not a core market for us, so don't do it." But instead, we said, "If we're making a margin on it, let's go see what we can do." We talked to 10 people that bought the chart and found that what they really wanted was a version that's calibrated. So we added it, and increased the price for the calibrated version, adding significant revenue to the product line—just by calling a few people and calling the vendor that makes the charts and saying, "What would it cost to do this?"
It wasn't anything that's rocket science, but we had vigor and a relentless focus on, "What we're doing is not good enough. How do we get a little bit more? What if we did this? What if we did that?"
We say, "How can we go put our toe in the water?" If you want to go see if the lake's cold, you can measure it and go online and look at temperatures and do everything else, or you can go touch the water and see if you want to get in.
Nanette Pearson, Chief Financial Officer, Michigan Association of School Boards: We have enhanced some of our existing services and tried to keep them current and involving so that they continue to serve members. We really worked on customer-centric services, and we're seeing an increase in demand as a result.
For example, we've done workshops with [school] boards for years on a variety of topics. This year we launched a Strategic Governance Training Program, a series of workshops that is helping boards develop a data-driven approach to strategic planning at the school-district level. That's been a big launch for us this year.
Also, we've had for years a superintendent search service, kind of like an executive search service. This year, we launched an online matching program where a job candidate and employers can get online and fill out questionnaires and then the system automatically helps match a pool of candidates to a given job.
A lot of times we'll do soft launches [of new products and services]. For example, we have a new survey service, providing member school boards with staff and community surveys and then helping them interpret the data and use it for strategy. We probably did our first survey two and a half years ago, but just got into it this last year in terms of a full-blown service.
Matthew O'Hara, Director, Finance and Administration, Registry of Interpreters for the Deaf: We launched a government affairs program a little more than a year ago, and we're getting good feedback. That was something we launched at a time when we assumed we'd be able to fully fund it. We're trying not to cut back on it, despite the economy, because we feel like it's still what we need to do, and members are benefitting from it.
The other big area of focus is our certification. Our exams are very important. We've learned over time that interpreters value credentials, so we don't want to shortchange our exam program. We're sticking with the review cycle, and if we need to beef up or change our exam we're going do that. We want our exam to be excellent, and we believe the membership is supporting it.
What investments, if any, are you looking to make in your capital budget in the coming year? Are there are any major technology or infrastructure purchases you're considering?
Joori Jeon, CPA, CAE, Executive Vice President and CFO, American Hotel and Lodging Association:I believe we have to keep our expenditures down as much as possible. It is my opinion that most associations experience time lag in both economic downturn and recovery. For example, in 2001, right after 9/11, we didn't feel a negative impact immediately. Two thousand one wasn't the worst year; 2003 was. I think we are looking at, for our association, about a 12- to 18-month time lag. … The recession ended in June 2009, so we have to hold back as much as possible for another year.
Shannon MacGregor, CFO, Director of Finance and Operations, Construction Specifications Institute:[Investment in technology] is an ongoing thing. We can never say, "OK, that's it. We're done. That website is finished." I don't want to say that we're always out there ahead of the curve with the latest and greatest technology, but we do try to be as modern as possible, and we always budget to keep the systems at the most recent version possible. Every three years we're looking at upgrading, and if you keep up with [upgrades] like that, it's not a huge investment each time. It's more manageable.
A couple of years ago we did [upgrade] a lot of things at once. We had our accounting system upgraded, our database system, our email system, telephone system—ugh, it was painful. And expensive. We've learned that it's better to try to keep up with it as we go along.
The other issue that's important for us is that we have 23 employees, and out of those 23, seven are telecommuters. So we have day-to-day reasons for requiring a lot of technological information. Two years ago, we moved to a smaller office space because so many people were not physically onsite. That saved us a lot in facilities costs.
Nanette Pearson: We've just wrapped up phase one of a Microsoft CRM implementation. We've had one department using it in beta form, and we're getting ready to roll it out companywide. It's already helping us track all of our customer opportunities, opportunities to go out and meet with customers and see what they need. We're tracking not only requests for specific services but also requests for things that we don't offer to help us stay on top of what our customers need and want.
Ashford Chancellor, CPA, Vice President, Finance, The Wilderness Society:One of the things that we're looking at is smarter information-technology expenditures. We had a very expensive Oracle enterprise software system that ran our financial and accounting systems since the early 1990s. Two years ago, we started looking at some of the smaller midrange packages [as potential replacements]. The Oracle system was a great system; it was just too expensive for us, and the power of the midrange accounting packages has increased dramatically in the last 10 years.
Over the last year we've been in the process of transitioning to a new system. Once we get it in and implemented fully, we will probably lower the cost of our IT expenditures by 70 percent. At the same time, we will take quantum leaps in our ability to deliver real-time financial information quickly and with a lot more graphic ability. For us, it was a situation that made sense economically as well as functionally.
Another area that we are starting to look at, which has been around in the corporate world for a long time, is the hoteling concept. One of the biggest expenses [in most associations] after compensation is rented occupancy, especially if you're in the central DC business district. Rent is a major portion of your fixed costs.
When you move to either the telecommuting and/or hoteling concept, you can reduce your occupancy footprint and simultaneously reduce rent, energy consumption, and operating expenses just by working with an occupancy that may have 70 percent of the people on any given day or room for 70 percent of the people on any given day in the office.
That's a concept that for many nonprofits is foreign, but we need to implement it more to our working paradigm to reduce these fixed costs.
Have you changed your investment or reserves policies recently, or are you planning to?
André Parraway, Chief Financial Officer, National Association of Regulatory Utility Commissioners: No, actually, we haven't. Our methodology has been pretty conservative anyway. I sit on our investment committee, and we meet with our investment manager quarterly to see how things are going and make decisions in terms of how we're going to invest, but it's all within the parameters of the policy. We haven't changed the policy; we're just maybe a little bit more conservative with our investing, waiting for the interest rates to go back up.
Joori Jeon:Our reserve policy is 50 percent of operation budget. Because we had deficits last year, it reduced our reserve level. We're working to bring it back to that 50 percent level … probably by the end of 2012.
Nanette Pearson:We've always been pretty conservative with our investment policy, and I'm grateful for that. There were a few years where there were a lot of questions [about] why our returns weren't higher, and I kept assuring our board that it was because we had a conservative investment policy.
When other people were seeing wildly high returns, we were seeing somewhat modest returns, but when things went south we didn't see the losses that others saw. I think our conservative policy has paid off in the long run. I don't really anticipate any changes there.
In terms of reserves, there have been a few times in recent years that we have used reserves to fund capital projects, looking at that as an investment, but last year we actually returned money back to reserves.
Lisa Junker, CAE, IOM, is editor-in-chief of Associations Now. Email: [email protected]
For more from these finance experts, see part one of this article, "CFOs Share Outlook for 2011," in the February 2011 issue of Associations Now.