Southeast Meetings Weather the Storm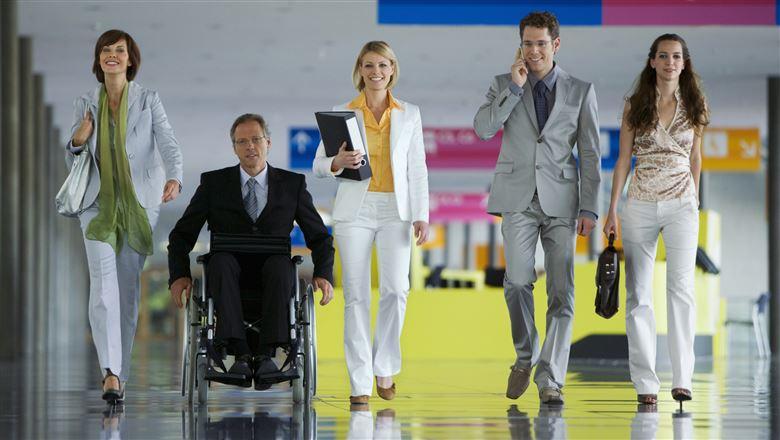 Associations Now December 2011
By: Nancy Mann Jackson
Hurricanes, tornadoes, floods, and a major oil spill are just a few of the disasters that cities in the Southeast have faced in recent years. Local CVBs and associations worked together to ensure that the result wasn't cancelled meetings and angry members. Rather, they kept information flowing to attendees and rolled out the red carpet once they arrived.
The 2011 Annual Conference of the Wound, Ostomy and Continence Nurses Society (WOCN) was scheduled to be held in New Orleans last June. But in the weeks leading up to the conference, the steadily rising waters of the Mississippi River led to some of the largest and most damaging floods recorded along the waterway in the past century.
"It was all over the news about how the flooding could affect New Orleans," says Debi Maines, CMP, meeting manager at Association Headquarters, which organizes the conference. As the conference dates drew near, WOCN meeting planners communicated regularly with contacts in New Orleans, keeping a close eye on the situation and weighing potential safety issues.
They also worked hard to keep attendees informed. "It's really important to get your facts straight," Maines says. "So many times the media blows everything out of proportion, which in turn causes unneeded concern on the attendees' part."
Since New Orleans had water-diversion plans in place, the destination was not affected by the floods, allowing WOCN's meeting and other scheduled conferences to go on as planned. But dealing with the potential damage of a natural disaster, both real and perceived, has become a part of doing business for cities in the Southeast. Over the past few years, these cities have dealt with tornadoes, hurricanes, floods, and a major oil spill that affected several Gulf Coast states, yet they have continued to welcome meeting attendees. Here's a look at how convention and visitors bureaus and other groups have worked together to weather these storms and keep association meetings from getting washed out.
Perception Problem
This year's flooding along the Mississippi River was the latest in a string of potential disasters in proximity to New Orleans. In some instances, the city wasn't directly affected, but media coverage often suggested to outsiders that it was. To ease the fears of groups scheduled to meet in New Orleans as the waters rose, the city's CVB updated its website daily with the latest news regarding water levels. In addition, CVB staff members worked to hold one-on-one conversations with each concerned client.
"When you humanize your destination, it really makes a difference," says Jennifer Day, director of communications at the New Orleans CVB. "If a worried customer can talk to you, and you are a person who lives here with your family and you're not concerned for your family, you put a human face on the issue and you make people more comfortable."
In the aftermath of the BP Deepwater Horizon oil spill in 2010, New Orleans dealt with a similar perception problem. Some national media outlets established their ground operations in downtown New Orleans, reporting about the oil spill from the city's center. When upcoming event attendees saw those images on television, their perception was that New Orleans was part of the damaged area. In reality, the city is 100 miles from the coast and was unaffected.
CVB staff took the issue seriously. "Even though we weren't directly affected, we had to communicate that and battle misperceptions," Day says.
The CVB launched a $1 million public relations campaign to show the world that New Orleans was open for business and that its famous gulf seafood was safe to eat. The campaign included national print ads, advertorials in The New York Times and other publications, and satellite media tours. While the bureau took a leading role as a spokesperson for the community, it also equipped its members to communicate effectively with their own customers.
In addition, New Orleans harnessed the power of social media to send out reliable information about the disaster and its effects. But rather than using the CVB's regular Twitter feed, staff set up a separate account solely for this purpose. "If you're facing a challenge, you don't want to alarm people who are not alarmed," Day says. "So it's best not to communicate through the exact same channels."
The meetings industry faced the same problem in Memphis when the Mississippi River flooded earlier this year. While northern parts of the city were flooded, the downtown convention district, hotels, and major attractions were not affected.
"Our biggest challenge was with national media that, in our opinion, exaggerated what was happening," says Regena Bearden, vice president of marketing and public relations for the Memphis CVB. "We worked with all local agencies … to make sure the travel-industry message was getting out: We are open for business. We sent out talking points daily to all of these audiences so that everyone knew what was going on … and we used video to dispel rumors that downtown, especially Beale Street, was flooded. Social media was one of our most strategic communication tools."
Bearden says it was vitally important for the CVB to "immediately accept the responsibility to lead the industry in providing accurate information and distribute it daily." The CVB staff spent months responding to calls from concerned meeting planners and correcting misperceptions. No meetings were cancelled in the city as a result of the floods.
Focus on Recovery
While nearby natural disasters can be problematic for a meeting destination, those that actually damage the destination involve an entirely different set of challenges. In April, when 55 tornadoes tore through Alabama in one day, the city of Tuscaloosa suffered severe damage. Home to the University of Alabama, Tuscaloosa hosts numerous meetings, conferences, and sporting events each year. While some scheduled events at the local Bryant Conference Center had to be cancelled or postponed, no Tuscaloosa hotels had to close.
In the aftermath of the tornadoes, the city's CVB took on a role that went beyond marketing the destination and focused on bringing it back to life.
"The resources we have as a CVB are tremendous, such as contacts in the media, food and beverage, hotels, and other vendors and sponsors," says Beakie Powell, director of sales at the Tuscaloosa CVB. "As an organization, we established Recover Tuscaloosa, and we were able to use some of the resources we use in our everyday jobs to help with recovery."
The CVB's makeshift recovery center included a phone bank and an active social media presence. The organization extended its hours for 60 days and focused on answering questions and matching resources with needs.
"We paired people who had needs with organizations that could help," Powell says. "We also helped funnel a lot of out-of-state effort into the community." For instance, current and former CVB clients who wanted to help frequently contacted CVB staff to get involved. With assistance from the CVB, the U.S. Triathlon Association donated backpacks to local schools, and a group of Louisiana chefs hosted community meals for those affected by the tornadoes.
In addition to tackling the needs of others in the community, many CVB staff members were wrestling with damage to their own homes. "Some of our staff were staying out in the community, cooking their food on grills, and some were actually staying in our offices," Powell says. "But as a staff, we just came together and put together a plan for what we could do as a tourism entity."
Preparing for the Unknown
Because there's no way to know when a disaster might strike, it's crucial for both destination executives and association meeting managers to be prepared for the unknown. Associations should always have a backup plan in case it becomes necessary to move or change the meeting, Association Headquarters' Maines says. And disseminating accurate information is critical.
"It is very important for the organization to keep the attendees up to date on any information that is available with regard to the impending disaster, whether it be via emails or website information that is updated hourly," she says. "The decision to cancel or move a meeting because of a disaster should be based on the safety of the attendees."
The destination's CVB should always have a crisis-management plan in place, and it should be tested. "The CVB is an integral part of a community," says Kristen Clemens, vice president of marketing and communications for Destination Marketing Association International. "The crisis communication plan should clearly identify who the spokespeople for the community will be. The CVB's primary role is to be a conduit of communication—within the community, among members, and outside, making sure the real facts get out through the media."
Memphis had developed and tested a crisis plan several years ago, so the CVB was prepared when the Mississippi River began rising last spring. One powerful component of the plan was the CVB's public relations committee. The group, made up of industry executives as well as Chamber of Commerce and city leaders, meets bimonthly to work on projects. "These citywide communicators were lifesavers" during the floods, Bearden says. "This group was ready to go with the first email of talking points. So my recommendation is to have that relationship in place before the crisis happens."
It's also helpful for CVBs to have ties with agencies they wouldn't typically work with, such as emergency management officials, Bearden says. As floodwaters rose in northern Memphis, Bearden and her staff attended daily meetings of the local emergency management agency. "We discovered that the local agencies are so focused on the residents that they didn't think about how this was hurting our industry, as potential clients and tourists seeing the national news could negatively impact our economy," Bearden says. "Once we showed up at their meetings and started communicating that message, they were totally on board."
Day of the New Orleans CVB agrees. "We really take pride in being a central information clearinghouse for our industry locally," she says. "We are proud to help create that unified voice and make sure everyone has the most recent information to share with their audiences."