Set Your Annual Meeting Schedule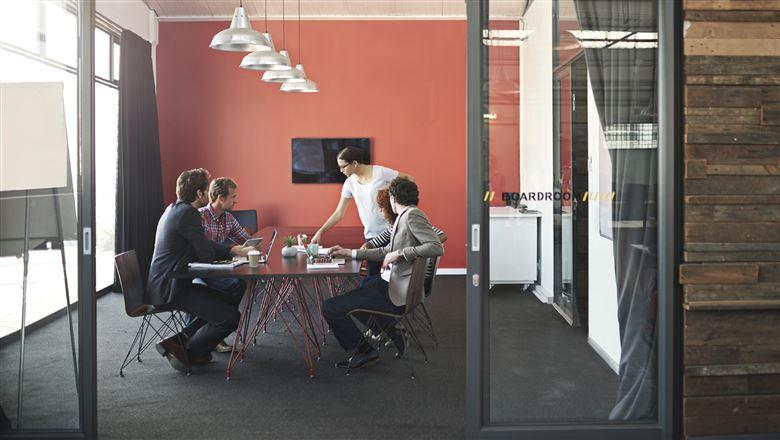 Pencil these Annual Meeting & Expo events into your planner
With only a few weeks left before the 2011 Annual Meeting & Expo in St. Louis, it's time to start thinking about how you'll maximize your time. Here's an overview of education, networking, and extracurricular events taking place during this year's conference. For more information on the conference and to register, visit www.asaecenter.org/annualmeeting.
Saturday, August 6
For Fun
Volunteer. Volunteer with Stray Rescue of St. Louis and help local shelter pets from 11:30 a.m. to 4 p.m.
Go on an UnSession Learning Tour. From 1 to 5 p.m., participate in a learning tour and get to know St. Louis. All tours are $35 and require separate registration. Choose from the Downtown Architecture Tour, a VIP Stadium Tour of Busch Stadium, the Out of This World Tour around the Loop neighborhood, or the Grant's Farm Private Expedition Tour of the Busch family estate.
For Networking
Kick off Annual Meeting. Check out the Opening Night Celebration on the grounds of the Gateway Arch from 7 to 10 p.m. The evening will feature music performances, cocktails, and a spectacular view of St. Louis' premier landmark.
Sunday, August 7
For Fun
Get physical. Get your exercise in early on Sunday and take part in this year's 5K Fun Run/Walk (separate registration required) from 6 to 7:15 a.m.
For Networking
Eat breakfast. Attend the Global Good Morning! International Meet & Greet Breakfast from
7:15 to 8:15 a.m.
Visit the Business Connection Lounge. The BCL is a hospitality suite where you can connect with exhibitors one on one outside the tradeshow floor. Schedule a private product demo, present your RFP, or catch up with your favorite sales associates. Access to the BCL will be available to attendees who have made appointments with suppliers through the Registration Service Center or those who are escorted by an exhibitor. Visit on Sunday from 7:30 to 10 a.m. or 1:30 to 4:30 p.m.
Walk the expo hall. Meet with colleagues and vendors and grab lunch at the Association Solutions Marketplace from 10 a.m. to 1:30 p.m.
For Education
Attend the Opening General Session. From 8:30 to 10 a.m., Mika Brzezinski and Joe Scarborough will dissect the events that are transforming our world during the Opening General Session, "A World Revealed: Perspectives on Global Leadership."
Take in some Learning Labs. From innovation to membership to social media, there's sure to be a Learning Lab for you. There are too many to list here, so check out Learning Labs taking place from 1:30 to 2:45 p.m. and 3:15 to 4:30 p.m. at www.asaeannualmeeting.org/learning_labs.cfm.
Monday, August 8
For Fun
Recognize your peers. Congratulate your colleagues during one of the Awards & Recognition breakfasts from 7 to 7:30 a.m. Attend ASAE's Gold Circle Awards Ceremony, Certified Association Executives, DELP Class of 2011-2012, or the Fellows Awards & Recognition Breakfast on Monday morning.
For Education
Hear from game changers. Get a compelling look into the minds of today's most influential leaders in business, innovation, and finance during the new Game Changer sessions being held on Monday. Hear from Maxine Clark, CEO of Build-A-Bear Workshop, from 8:45 to 10 a.m.; Jean Chatzky, financial editor of NBC's Today Show and bestselling author, from 1:30 to 2:45 p.m.; and John Kao, chairman of the World Economic Forum's Global Advisory Council on Innovation, from 3:15 to 4:30 p.m.
Attend more Learning Labs. Monday's Learning Labs will be held from 8:45 to 10:00 a.m., 1:30 to 2:45 p.m., and 3:15 to 4:30 p.m.
For Networking
Get connected. Monday's BCL hours are 7:30 to 10 a.m. and 1:30 to 4:30 p.m.
Seize the evening. ASAE Foundation's The Classic (formerly the Food & Wine Classic) will be held on Monday at The Missouri Botanical Gardens. Attend the VIP Reception from 5:30 to 7 p.m. and The Classic from 7 to 10 p.m. Tickets for The Classic are $125 for individuals and $225 to upgrade to VIP. For block tickets and more information, visit www.asaecenter.org/annualmeeting.
Stop by the Associations Solutions Marketplace. Hours on Monday are 10 a.m. to 1:30 p.m. with lunch available on the expo floor.
Tuesday, August 9
For Fun
Check out the last set of UnSession Learning Tours. From 3:15 to 5:45 p.m., take part in one last learning tour. Choose from the Gateway to Grandeur Tour of the Cathedral Basilica of St. Louis, the Hops and Hooves Tour of the Anheuser-Busch brewery, or A Keeper's View of the Saint Louis Zoo.
For Networking
Catch the last chance to connect. Tuesday's BCL hours are from 7:30 a.m. to 3:30 p.m.
End on a high note. Stop by the Closing Block Party Celebration at the Washington Avenue District from 7 to 9:30 p.m. Enjoy indoor and outdoor dining options at popular St. Louis eateries along with live music under the stars.
For Education
Get in a few more Learning Labs. Drop in a few more Learning Labs on Tuesday from 9 to 10:15 a.m. and 10:45 a.m. to noon.
Find out how to look at your business in a new way. Attend the Closing General Session & Luncheon with Peter Sheahan's session "FL!P: Creative Strategies for Turning Challenge Into Opportunity, and Change Into Competitive Advantage" from 12:15 to 2 p.m.