Advocacy Partnerships That Work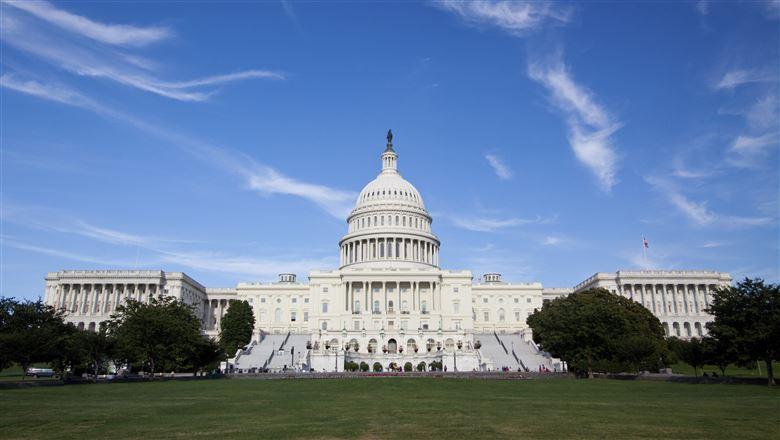 By: Bryan Ochalla
Small associations with tight budgets often struggle to get their voices heard by legislators, so partnerships are critical. Here's how a number of organizations worked together to amplify a shared message, even when their core goals differed. (Titled "Different Missions, One Direction" in the print edition.)
When the Municipal Association of South Carolina (MASC) needed help defeating a tax bill backed by a powerful adversary during the state's 2010 legislative session, it did what you'd expect it to do: It turned to its membership, which includes officials from the state's 270 incorporated municipalities. But it also turned to a pair of competing associations.
This action was noteworthy not just because it was an unusual response to a legislative challenge in the association world but because MASC and the two groups it reached out to—the South Carolina Association of Counties and the South Carolina School Boards Association—hadn't always had the best working relationships.
"There wasn't a level of trust between us, because we hadn't had to be in the same boat before," says Reba Campbell, deputy executive director of MASC. "We hadn't had to row together and trust that someone wasn't going to tip the boat over."
Why the distrust? The organizations are frequently at odds over "tax turf," according to Campbell, who worked in policy development before joining the Columbia, South Carolina-based association five years ago.
All three organizations have big and small members and urban and rural members, she says. "So there's a lot of crossover when it comes to the types of issues we deal with, and there are a lot of turf—and trust—issues that come between us, too."
Rather than let those issues come between them and their legislative adversary, the trio of associations pushed them aside, became allies, and defeated the bill that had threatened to negatively affect their organizations and members.
Broad Benefits
Could other associations benefit from forming similar lobbying partnerships with their colleagues or competitors? Campbell certainly thinks so—as does Bob Benedict, CAE, former executive director of the Plumbing-Heating-Cooling Contractors of Nevada (PHCCNV), which has long partnered with a number of likeminded associations and unions as part of the Subcontractor Legislative Coalition.
Such coalitions are "the only way to win in politics and in the legislative process today—there are too many voices otherwise," says Benedict, now executive director of the Building Owners and Managers Association. "So, if your voice has eight or 10 or 15 voices behind it, you're much more likely to get people's attention and those people will be much more likely to listen to you."
Another reason it often makes sense to combine forces in the face of legislative challenges, says Benedict, is that "other associations may have strengths that complement your own association's strengths."
Some organizations' main strength, for instance, is related to money, lobbying, or connections. The strength of PHCCNV was related to attracting attendees for the relevant meetings. "Filling the room," Benedict says. "We were really good at that."
What's key in these partnerships, he says, is the ability to recognize the different strengths each coalition member brings to the table and then "use them to varying degrees depending on whatever issue you're dealing with at a particular time."
A sense of collective support is one good reason to partner. Another is that it can help fellow organizations out of a tight spot. That's a lesson learned by Paul Hazen, president and CEO of the Washington, DC-based National Cooperative Business Association (NCBA), and Mary Ann Rothman, executive director of the Council of New York Cooperatives and Condominiums in New York City.
"It all comes back to one thing: The cooperative way of doing things," says Rothman, whose association partnered with Hazen's and a number of others a decade ago to help the credit union industry fight legislation that would have severely limited its access to members.
Hazen notes that his association, which led the cooperative world's charge against the credit union-challenging legislation, "certainly didn't want credit unions to be restricted or forced out of business in any way, because credit unions are, after all, member-owned entities and therefore cooperatives." But he says that it wasn't always easy for him to convince other associations to join the fight.
At first, Hazen says, other association executives responded to the call to action with a shrug. "They said, 'Well, that's a credit union issue. It doesn't have anything to do with us.' So, we repositioned [our approach] and told them, 'What this is doing is setting a precedent for the federal government to dictate who can belong to a cooperative and who cannot belong to a cooperative. If the government can say that only these types of people can join a credit union, what's stopping them from saying at some point in the future, 'Well, only these types of people can join a food cooperative'?"
Ask and You Shall Receive
Getting other associations to join a lobbying alliance doesn't always involve such arm twisting. Sometimes all it takes is for one association to ask another.
That's what happened when the National Association of Housing Cooperatives attempted to form a lobbying coalition in support of legislation that would allow veterans to use their benefits to buy into a co-op (which at the time wasn't an eligible use of those benefits).
"We started the campaign by just walking to and talking to each of the major veterans organizations, and by the time the legislation came forward all but one of them had put a favorable position on this new benefit into their testimony," says Douglas M. Kleine, CAE, who served as the executive director of the National Association of Housing Cooperatives from 1999 to 2007. The bill was signed into law in December 2006.
Kleine, who currently serves as president of Alexandria, Virginia-based Professional Association Services, is a fan of such grassroots, ground-level communication when it comes to lobbying coalitions. "It's important to start as low as you can get and to get their interest in the legislation as early in the process as possible. It may not always make them an advocate, but it definitely prepares them so that when the legislation or whatever you're fighting for or against comes along and they have to take a position one way or another, they have some knowledge about the issue and are in a better position than they would be otherwise to support you."
Laying the groundwork as early as possible in the process is important for other reasons, too. "You often have to deal with a lot of different decision-making processes in these instances, and that can be a big problem," says Kleine of another lobbying alliance in which he was involved during his tenure as executive director of the Association for Conflict Resolution.
"In one case you may be working with an executive director who has free reign, and in another you may be working with someone who has to wait for [the organization's] house of delegates to meet before making a decision," he adds. "So, it's really important to know both the culture of your potential partners and the limits of their rapid decision making."
Hazen offers similar advice to association executives who are considering following in his or Kleine's footsteps. "The biggest hurdle that stands in our way when trying to form these kinds of coalitions is the time it takes to bring everybody on board," he says. "Because sometimes you just don't have the time you need in order to lay the groundwork and educate everybody about the issue at hand."
Because of that, he says, "you have to be aware of the process that each organization goes through to make institutional decisions like these, and you have to understand and account for the fact that some of the organizations you may want to partner with have a very deliberate and slow-moving decision-making process."
Unlikely Partners
Donald Pendley, MA, APR, CAE, president of the New Jersey Hospice and Palliative Care Organization (NJHPCO), suggests association leaders think outside the proverbial box when examining potential partnerships. Specifically, he says, "don't be afraid that a potential partner may not be the kind of organization you'd usually work with."
Pendley took that advice himself when he and his association were approached by the Drug Policy Alliance New Jersey about joining forces in support of the state's pending medical marijuana law (which former Governor Jon Corzine signed as the "New Jersey Compassionate Use Medical Marijuana Act," last year).
Though Pendley and his association's board of directors have long backed such legislation, they hadn't worked with the Drug Policy Alliance before because "this issue is one that divides a whole lot of people. Plus, we're not really the type of organization that would come out and say, 'Let's legalize everything.'"
Despite those concerns, Pendley and his colleagues at NJHPCO "could see that there was a real benefit to the medical use of marijuana for patients who can't get pain relief in any other way. So, we went forward with the partnership despite the fact that our two organizations were in it for different reasons—we were in it for the benefit the legislation could bring to patients and families, while they were in it as part of their larger effort to decriminalize certain forms of drug use.
"That's really what the collaborative aspect of association work is all about, though, isn't it?" Pendley says. "If you can be flexible and focus on the things both of you or all of you can agree on, rather than focus on the things you don't agree on, you can go forward together and do some really good stuff."
Flexibility, Planning, and Trust
Though many associations would benefit from forming lobbying alliances while the going's good, some wait until things are decidedly bad—or are quickly heading in that direction—before approaching potential partners.
Benedict says that in the same way most associations were created "to fight a battle or to solve a problem," many lobbying coalitions and partnerships are formed for similar reasons. "They're rarely brought about by accident. Rather, they're usually prompted by some sort of kick in the pants: An issue needs to be addressed or a problem needs to be solved."
But because coalitions—such as the Subcontractor Legislative Coalition Benedict worked with—take time to assemble, he argues that associations should think about partnering before specific legislative issues crop up. Benedict says there's no reason why lobbying partnerships cannot be formed just because they would positively benefit all involved, "especially in an economy like the one we're currently experiencing."
Once those partnerships are in place, says NCBA's Hazen, flexibility is a must.
When he worked to rally fellow associations against legislation that would have hurt the credit union industry, for instance, he received a wide variety of feedback. "Some just responded with, 'Feel free to use my name,' while others became really engaged," Hazen says. "It's important to be flexible in that regard—to accept that some of the folks you approach aren't going to be able to do much more than allow you use their name—if you want to get everybody to the table together."
MASC's Campbell suggests coming up with a plan for the coalition as soon as possible. "It keeps you from taking a scattershot approach to the issue at hand. Everybody agrees on the group's message, for instance, and how the message is going to be communicated going forward."
Whether they were writing articles for their websites or newsletters, giving talking points to their members, or chatting with legislators directly, all of the coalition's members "were communicating basically the same message," Campbell says.
"We all take different approaches to how we manage our organizations and how we communicate with our members, so we didn't use the exact same language or verbiage, but the message each of us put out there was essentially the same," she says. "And that makes such a difference when you're trying to move public opinion on something."
Having that plan in place "helps increase the trust among the members of the group," she says. "And the establishment of trust is vital to the success of these kinds of partnerships."
Bryan Ochalla is a freelance writer based in Seattle. Email: [email protected]