A Day in the Life: Seeking the Future of Associations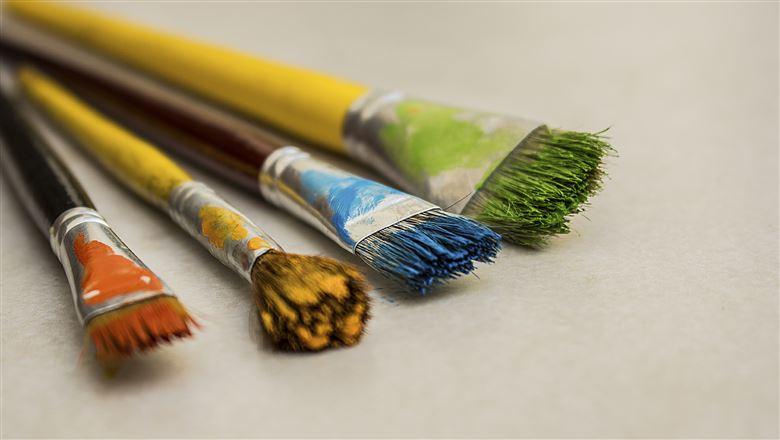 Marc Mestdagh is focused on the future of association management in Belgium.
Name: Marc Mestdagh
Position: Chief executive officer
Organization: 2Mpact (www.2mpact.com)
Location: Ghent, Belgium
Organization size: 14 staff (half serve six full-service association clients and half focus on internet applications and website services for professional associations)
History: Mestdagh earned a master's degree in English and Dutch literature at Ghent University, but from there he moved into the environmental consultancy world and began to combine environmental consulting with his interest in the web.

"In the late nineties I became fascinated by the internet," says Mestdagh. "In 1998, we made the first environmental portal website in Belgium. From then on it went very fast; I found some investors to start 2Mpact with big virtual ambitions." The dot-com crash in 2001 helped push 2Mpact to reconsider its business model, and eventually the company combined its internet service offerings with association management services.

Mestdagh praises his staff team, saying, "They make it possible for me to spend a lot of time trying to improve what we do by reading and learning, by trying things out. Compared to the U.S., we [in Europe] don't have a professional culture of association management. Our organizations are not that big, and a lot of them thrive on volunteers. Nevertheless, I'm convinced that even with little effort many [European] associations would benefit very much if they open up for professional assistance."

7:00 a.m.: It's a bad habit, but while getting ready to go off to work and waiting, as usual, for my kids to get into the car, I check website statistics, reputation alerts, and read and answer some emails.
8:15 a.m.: At the office, I begin with some "fly-by" management, followed by a quick roundup with my assistant for today's upcoming meetings. In the morning, one of the members of FeWeb (the Federation of Web Developers) will visit, and in the afternoon, we have an important meeting with the president of VVOR (the Association for Environmental and Urban Law).
10:00 a.m.: I attend the FeWeb meeting. I founded the association seven years ago, and by lack of any volunteer taking over my position, I'm still president.
Our main goal is to professionalize the web-development sector. Therefore, we introduced a quality label based on an application and an external audit, focusing on the entrepreneurial skills of our members. Now the time has come to focus on the technical aspects of the websites they make. Increasing problems with security (hacking, spam, and so forth) make it necessary for us to undertake action ourselves; otherwise, we fear the public authority will interfere instead.

The people I'm seeing today are into security audits. It's all very technical, but I'm only doing a first screening.

Whenever I see members I try to figure out how they perceive what FeWeb is doing. One of our major problems as an association is recognition by the market, the clients. Today's group is surprised to learn that FeWeb has so many small members with only one or two employees.

11:45 a.m.: I'm asked for my opinion by one of our developers working on an intranet application with a rather complex workflow. Our staff knows that I like to play the ignorant, difficult customer; it keeps them on edge.

On my way out, our marketing assistant shows me the freshly printed manual for the new FeWeb site. A "silly" idea she had to send all our very internet-minded members a little book by post. Later, on Twitter, that idea was confirmed to be a success.
1:00 p.m.: After a quick bite, I leave with our operational manager for a meeting with the president of VVOR. We're going to discuss this year's program of events, which includes an international congress in September in collaboration with the European and Dutch associations.

We've also prepared a mockup for a new magazine. Lawyers just keep loving paper. On the way to the meeting, we set out our strategy, because we don't want to propose an old-fashioned format for a printed magazine.
2:00 p.m.: We're having a very constructive meeting with VVOR about organizing their events. We decide on venues, catering, budgets for communication, how to approach the speakers, and so forth. Next week we'll set up a conference call with the other partners to make sure everybody agrees on our approach.
3:13 p.m.: I have to take an urgent call. It seems one of our servers has gone down, in the midst of an online presentation of a new website for one of our organizations.

At first, I wonder if this really is a problem—after all, we always have a PowerPoint presentation as backup. Unfortunately, however, it seems the account manager forgot to take it along. I talk to the director of the organization, and we agree to reschedule the meeting.

3:20 p.m.: Back to VVOR. The president is looking at the magazine mockup. We explain how we would like to connect the printed magazine to the website. We can post extra information, link to resources, and set up a blog to comment on articles. We even have an idea concerning Twitter. As to the content, we suggest having some columns, getting a personal, human touch into the magazine.

Another issue is the cost of printing. We've made some rough calculations about that. We know that advertising or sponsoring is something VVOR doesn't do, so we suggest working with a PDF, putting it on issuu.com and/or print on demand on lulu.com.

Our discussions continue until we run out of time. The president says she will take all of this to the board in two weeks.
5:45 p.m.: There is a lot of traffic, but finally we get back to the office, where I drop off my colleague. I have to pick up my children first. We head off home.
10:30 p.m.: Once silence has returned in the house, and my wife disappears into her office, I get behind my computer as well, skimming through more emails and tweets and checking the online project management program. I keep forwarding, filtering, and deleting until it gives me a satisfied feeling.

Now the real interesting stuff begins: my personal blog where I research and write about the future of associations. What makes this more interesting to me is that my journey on the internet takes me a lot further than association management in its traditional form. As I browse and surf through websites, blogs, and LinkedIn groups, it keeps amazing me how powerful the internet really is and how it fundamentally is changing our world.