Two Associations, One Office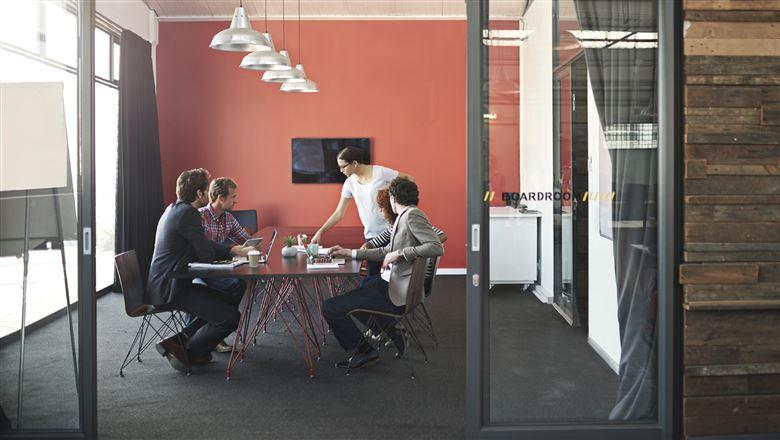 By: Aria White
Co-locating with another association offers more than monetary benefits.
When your association relocates or loses some staff members, what do you do with all of the extra office space? The Points of Light Institute found that co-locating with another association can be a great solution.
In 2007, following a merger, the newly formed Points of Light Institute moved its headquarters to Atlanta. "Our DC presence declined, the number of staff declined, and many of those positions were moved to Atlanta," says Julie Murphy, senior director of government affairs. The group decided to sublease 7,500 square feet of its Washington, DC, office.
Based on the Points of Light Institute's experience, Murphy offers the following tips to an organization looking to co-locate with another organization.
1. Go beyond word of mouth. Murphy recommends Craigslist because it's free and a lot of people look at it. "For smaller nonprofits, I think it's often the place they will check if they're looking for an office or two or a cube or two," Murphy says.
2. Think about your sublease length. Before you advertise, make sure you know the term of a sublease you are able to offer. "For us, we can offer a sublease of only about three years. For some groups to say, 'Look, let's move and relocate,' for three years, it's just not worth it," says Murphy.
3. Know the perks of co-locating. Being in close proximity to another association can provide the opportunity for partnerships. "The potential is really great beyond just the cost savings. Imagine being able to have those hallway conversations, being able to sponsor white papers together, being able to join forces on lobby and advocacy work, being able to join forces on development work," Murphy says. "It's an irreplaceable value."
4. Don't be rigid. One potential subtenant wanted to do substantial construction work on the space. Although it required more work, Murphy says her group remained open to the process. "Flexibility is key," Murphy says, and being open to meeting a subtenant's needs is always important.
5. Talk to your staff. "Something that's been very important for me is to be very transparent with my current staff about the space and what's happening, letting them know where we are … and that they're going to have to be flexible and open to relocating within the office and welcoming our new subtenants," Murphy says.
Aria White is editorial assistant for Associations Now. Email: [email protected]