Knowing Y: Engage the Next Generation Now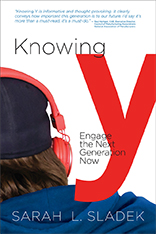 Product Information
Description
Their population numbers surpass the baby boomer generation. They will constitute the majority of the workforce by 2015 and their annual spending will total over 2.4 trillion by 2018. Yet many associations and their leaders are waiting for Generation Y to come of age and change their engagement habits to mirror the habits of previous generations who joined associations as their careers and age advanced. That's a nice thought but should you bank your association's future on it? I wouldn't.
Generation Y is changing. They're changing the workforce picture, the global economy, the expectations of value, and they're changing the expectations of the generations before them. It's the trickle-up effect. Just as the early users of Facebook, all of whom were college students, eventually changed the baby boomer's interest in Facebook from very little in the beginning to more than 10 million users by 2010.
Generation Y has a different set of needs, interests, and values as author Sarah Sladek conveys with convincing statistics, examples, and case studies. And these needs and interests have implications for every functional area of associations from advocacy to technology to websites. The more you learn about this generation and the more you embrace the change occurring during this workforce transition, the better off your organization will be.
(2014, ISBN 978-0-88034-372-5, 160 pages, hardcover)
Also available as a Kindle book from Amazon.com.
Please contact [email protected] if you're interested in ordering a customized version (paperback with custom cover and preface) of this book for your organization. Minimum quantities apply.