The Association Guide to Going Global: New Strategies for a Changing Economic Landscape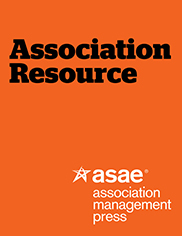 Product Information
Description
Covering the reasons why going global makes sense to how to go about it, and everything in between, this guide demystifies the globalization process for associations. Complete with case studies of what has and hasn't worked for associations, thorough coverage on the common problems you're likely to face in the global arena, and trends and opportunities for associations attempting to expand beyond our borders,
The Association Guide to Going Global
is a sure bet to make your globalization process a lot smoother.
The insights and guidance provided in this book will help association leaders whether you've already started the journey towards globalization or are just in the initial discussion stages. Order today and find out why globalization is so critical to your long-term success.
(2010, ISBN 978-0-470-58789-8, 226 pages, hardcover)