Content Leader Call for Proposals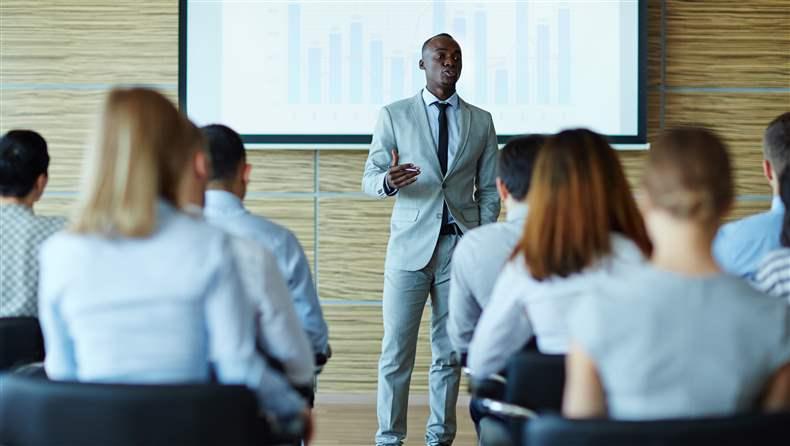 ASAE encourages members of all types, as well as other knowledgeable experts outside the membership, to engage with us as volunteer content leaders. For consideration, prospective content leaders are invited to respond to our open call for educational session proposals.
Information on the 2019 signature conferences is listed below.
Great Ideas Conference
March 17-19, 2019
Colorado Springs, Colorado
Subject matter: Innovation, Executive Leadership, Business Models, Processes and Systems, Product Design, Portfolio Management, Curiosity, Creativity, Foresight, Data Literacy, Customer Research and Empathy, Design Thinking, Change Management, Storytelling
Call for Proposals: Closed
Xperience Design Project
April 11-12, 2019
National Harbor, Maryland
Subject matter: Conference/Convention Management and Innovation, Experience Design, Event Destinations, Event Technologies, Event Marketing, Event Engagement, Event Programming, Event Partnerships
Due to the unique program design of XDP, a call for proposals is not used.
Marketing, Membership & Communications Conference
June 6-7, 2019
Washington, DC
Subject matter: Marketing, Branding, Member Recruitment, Member Service/Retention, Communications, Public Relations, Component Relations, Volunteer Management
Call for Proposals: Closed
ASAE Annual Meeting & Exposition
August 10-13, 2019
Columbus, Ohio
Subject matter: Business Operations, Fundraising and Non-dues Revenue, Governance, Human Resources, Leadership, Learning and Development, Marketing and Communications, Meetings and Events, Membership, Personal Skills and Business Acumen, Research, Technology
Call for Proposals: Closed
Associations @ Work
October 21-22, 2019
Washington, DC
Subject matter: Finance, Operations, Business Administration, Human Resources, Fundraising, Executive Management
Call for Proposals: January 7 – February 4, 2019
Technology Conference & Expo
December 3-4, 2019
National Harbor, Maryland
Subject matter: IT infrastructure, IT Strategy and Management, Mobile Technologies, Website Development, E-Learning, Marketing Technologies, Association Management Systems, Collaboration Tools, Content Management, Data Management
Call for Proposals: February 13 – March 10, 2019
To Learn More
ASAE members may visit the Library in Collaborate to view and download a detailed overview of content development for ASAE signature conferences.
Or contact ASAE Learning:
[email protected]
202.326.9502