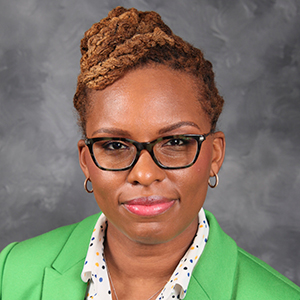 Rodneikka N. Scott, MSc, CAE
Chief Membership & Diversity Programs Officer
Endocrine Society
Rodneikka Scott has been involved in membership and volunteer management for 17 years and is currently the Chief Membership & Diversity Programs Officer at the Endocrine Society. She handles membership recruitment, retention, engagement, professional development, customer service, and diversity programs across the Society. She also oversees the external exhibit strategy for the entire organization.
Having a rich history with associations and nonprofits, Rodneikka was the executive director and co-founder of Simply Fit, a nonprofit committed to the mission of cultivating, enriching, and challenging youth from underrepresented groups through participation in sports to foster life and academic skills. She is currently an active member of the American Society Association Executives (ASAE), the Council for Engineering and Scientific Executives, the Catholic Youth Organization (CYO) for the Archdiocese of Washington, and service on the Board of Directors for Advocates for Children and Youth.
Rodneikka earned her B.S. in Journalism Public Relations and her Master of Science in Mass Communications with a dual interest in Marketing and Management from Arkansas State University. She holds the Certified Association Executive (CAE) credential and is the recipient of the 2020 Association Technology Stars, 2012 Leadership Academy class from the American Society of Association Executives, and 2021 Diversity, Equity and Inclusion in the Workplace Certificate.