Conferences and Expos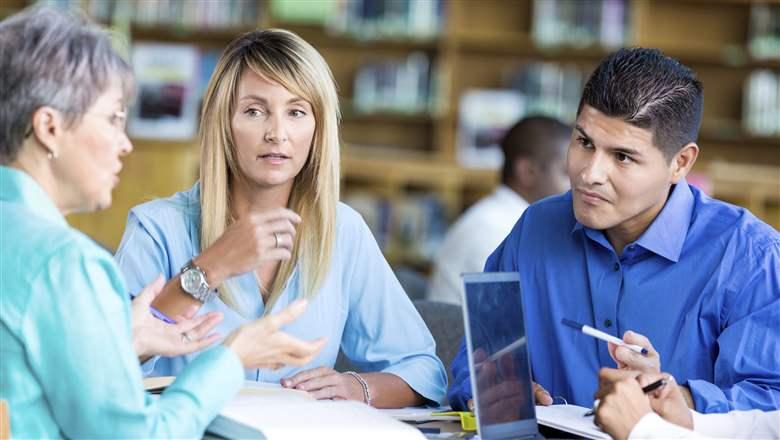 There's nothing like a face-to-face meeting to recharge your batteries, fuel your creativity, and renew your sense of mission. ASAE's seven major conferences are must-attend events when you're seeking to gain new knowledge, expand your professional network, and strengthen your connection to the association community.
You have choices. Join thousands of your peers from every association management discipline for three days of learning and connecting at the ASAE Annual Meeting & Exposition, or opt for a smaller, topic-focused conference to hone your specialized skills. Get a quick view of your options here, then visit each event's website for more details.
---
ASAE Annual Meeting & Exposition
The ASAE Annual Meeting & Exposition is where thousands of association professionals and industry partners gather to exchange resources, strategies, solutions, and more. Over three days, you'll tap into more than 120 education sessions, countless networking opportunities, a bustling expo hall, and more.
Future dates:
August 12–15, 2017, Toronto, Canada
August 18–21, 2018, Chicago, IL
August 10–13, 2019, Columbus, OH
August 8–11, 2020, Las Vegas, NV
August 14–17, 2021, Dallas, TX
August 6–9, 2022, Atlanta, GA
---
Finance, HR & Business Operations Conference
The Finance, HR & Business Operations Conference (FHRBOC) is the premier conference for association and nonprofit professionals looking for smart approaches to the essential behind-the-scenes functions that keep an organization running. Whether you're balancing your organization's books, managing its infrastructure, or keeping your employee benefits package up to date, you'll discover creative solutions in expert-led education sessions and interactive learning labs. Connect with colleagues between sessions and explore an exhibit hall filled with practical products and services.
Stay tuned for future dates.
---
Great Ideas Conference
The Great Ideas Conference is the place for association executives to gather to imagine the future and share the big ideas that will propel associations forward. You'll get the space you need to explore innovative ideas in a relaxed, collaborative setting. The conference features more than 70 Idea Labs on topics in leadership, governance, membership, marketing, and more. At a preconference workshop, attendees take a deep-dive into topics that are crucial for associations to thrive in the future.
Future dates:
March 11–13, 2018, Colorado Springs, CO
---
Great Ideas in Association Management Conference, Asia Pacific
Great Ideas Asia Pacific is unique opportunity for senior staff of industry and professional societies in the Asia Pacific region to expand their knowledge in association management. Join association executives from around the world to gain and share insights about the functions of associations and how you can run yours more effectively.
Stay tuned for future dates
---
Marketing, Membership & Communications Conference
Attend the Marketing, Membership & Communications Conference (MMCC) to learn the smartest communication strategies and latest technology tools to engage your members and drive results for your organization. Leverage what you learn from education sessions, solution providers in the exhibit hall, and fellow attendees to boost your effectiveness and help your association reach its goals.
Future dates:
May 2–3, 2017, Washington, DC
---
Technology Conference & Expo
Experience learning tailored to your needs at ASAE's Technology Conference & Expo, whether you're a CEO, CIO, director, manager, or other professional with a role or interest in technology. Your colleagues at the Technology Conference may come with different experiences and expertise, but they bring similar challenges and goals—guaranteeing an exchange of intelligent insights and bright ideas to take back and share with your organization.
Future dates:
December 13–14, 2016, National Harbor, Maryland
December 11–13, 2017, National Harbor, Maryland
December 10–12, 2018, National Harbor, Maryland
---
Xperience Design Project, Powered by ASAE
XDP is a two-day, business-focused experience for association professionals and partners. You'll work together to co-create better experiences for your event audiences and increase the success of your conferences and tradeshows. You'll spend day one in The Lab, a collaborative learning environment where you'll share ideas and tackle industry issues in six zones of educational content. On day two, you'll sit down one-on-one with industry partners at The Business Exchange, where you'll start planning your events for the years ahead. Top it all off with outstanding entertainment and plenty of time to connect and network.
Future dates:
May 23–24, 2017, National Harbor, Maryland
April 19–20, 2018, National Harbor, Maryland
April 11–12, 2019, National Harbor, Maryland
May 19–20, 2020, National Harbor, Maryland