Association Management Week: Developing Your Leadership Potential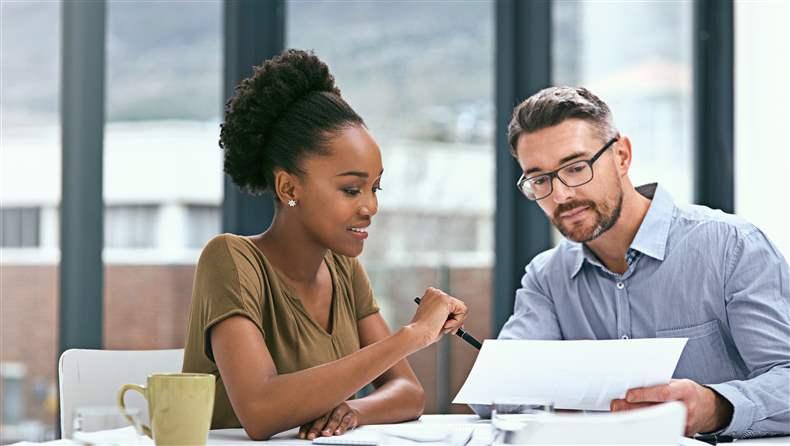 Event Information
Date(s):
Jan 11, 2019 - Jan 11, 2019 Eastern
Time:
9:00 AM - 4:00 PM
Location:
J.W. Marriott, Jr.–ASAE Conference Center / ASAE Building

1575 I Street, NW
Washington, DC 20005
United States
CAE Hours:
5.5
Member Price:
$495.00
NonMember Price:
$695.00
Access Points:
10
Description
Associations have the unique ability to enhance the personal and professional lives of individuals in virtually every business sector. Because associations are indispensable to industries, professions, and society, it's vitally important that people who work in associations have a full understanding of their nature and history.
This full-day course is part of ASAE's Association Management Week, a series of programs designed to build a strong understanding of the core functions of association management. Specifically designed for those who have fewer than five years of experience in the field, Developing Your Leadership Potential addresses the basics of leadership, especially as it pertains to membership organizations.
You'll leave this course with a better understanding of leadership challenges and how membership organizations require both internal and external leadership to be successful. Equip yourself with concrete ideas on how to resolve a variety of conflicts and develop your own leadership potential.
Consider taking all five Association Management Week courses to earn the Certificate in Association Management.
Time: 9:00 a.m. – 4:00 p.m. (Lunch and snacks are included.)

Module One: Leadership Characteristics and Development

Understand the unique leadership role played by people who work in associations. Recognize leadership as a learned behavior, and identify common characteristics that leaders embody. Learn the differences between leadership and management.

Module Two: Team Development

Learn how to recognize potential leadership traits in team members and how to interpret the relationship between team development and organizational performance. Identify steps that can be taken to empower team members.

Module Three: Decision Making

Understand the importance of decision making in leadership positions, and explore four distinct decision-making styles and their effect on team members. Discover how to use various decision-making approaches and how to foster an environment that embraces decision making.

Module Four: Conflict Management

Explore the nature of conflict and learn to identify its underlying causes. Discover techniques that can be used to address conflict and guidelines that can be applied during conflict resolution.

Our Guarantee

Our goal is to provide truly exceptional offerings and service, and we won't be happy until you are. If any programs, products or services of ASAE do not fulfill our promise, we will make the situation right.

Cancellation, Refund & Substitution Policy

Submit all requests to ASAE Registration via email at [email protected] All registration cancellations and refund requests must be made in writing by January 4, 2019, to receive a full refund, less a $75 administrative fee. Refunds cannot be approved for requests received after this date, to include no-shows. Substitutions are gladly accepted at any time. Badge sharing, splitting, and reprints are strictly prohibited.

Event Cancellation or Postponement

ASAE reserves exclusive right to modify, postpone/reschedule or cancel programs for any reason, including but not limited to emergency, inclement weather or other 'acts of God.' If there is an event cancellation, every attempt will be made to reschedule, and registration fees will be applied to the rescheduled event date. Any travel, lodging, or incidental expenses incurred related to a cancelled event cannot be refunded under any circumstances. If a cancelled event cannot be rescheduled, ASAE will determine an equitable basis for the refund of a portion or all of the registration fees, after due consideration of circumstances and expenditures.

Consent to Use of Photographic Images

Registration and attendance at, or participation in, ASAE meetings and other activities constitutes an agreement by the registrant to the use and distribution of the registrant or attendees' image or voice in photographs, videotapes, electronic reproductions and audiotapes of such events and activities by ASAE and other third parties, including but not limited the venue, the host city and the host CVB.