Exceptional Boards: Strengthening the Governance Team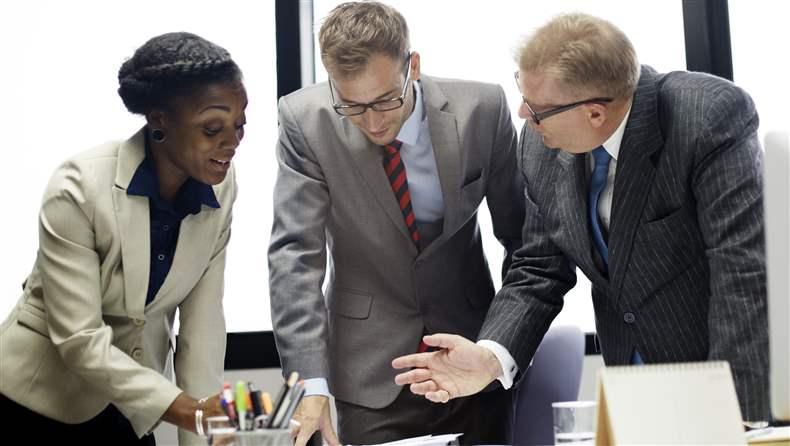 Event Information
Date(s):
Oct 23, 2017 - Oct 24, 2017 Eastern
Location:
Belmond Charleston Place

205 Meeting Street
Charleston, SC 29401
United States
CAE Hours:
12
Levels:
Strategic
Member Price:
$995.00
NonMember Price:
$1,195.00
Description
Access Points: 20
Exceptional Boards is an intensive two-day workshop for CEOs and their elected officers to explore strategies for strengthening their working relationship and enhancing the board's performance. Designed specifically for leadership teams, it provides an engaging learning environment where CEOs and elected leaders together will gain insight and resources to improve the effectiveness of board operations and create a strong and vibrant governance team. It is the one program that coaches you on how to build a board that understands its role, fulfills its responsibility, demonstrates visionary leadership, and ultimately leads the organization it represents to new heights.
The workshop covers:
Strategies for building a cohesive board;
Roles and responsibilities of the CEO and the board;
Conversations to create an effective CEO/board chair relationship; and
The development of a leadership team action plan.
Exceptional Boards offers you a rare opportunity to step away from the day-to-day routine and engage in a learning experience in which you'll discover fresh ideas and approaches for enhancing board leadership. You'll benefit from the knowledge and expertise of the program facilitators, but this highly interactive program also engages participants in exercises with their teams, so be prepared to roll up your sleeves and engage in open and honest discussions with your officer(s).
Accommodations:
Belmond Charleston Place
205 Meeting Street
Charleston, SC 29401
Phone: 843-722-4900
Guest fax: 843-722-0728
Rate: $285 single/double
Cutoff: October 1, 2017
Our room block often sells out before the cutoff date, so please make your reservations early.

Day 1 - Governing and Managing in the Association World
8:00 – 8:30 am
Registration and Continental Breakfast
8:30 – 10:15 am
Association Value, Trends and Governance Challenges;
Roles and Responsibilities of the Collective Board and Its Individual Members
10:15 – 10:30 am
Break
10:30 am – 12:30 pm
The Board's Fiduciary Obligations, Legal Liabilities, and Emerging Accountability Issues;
Updating the Job Description for Your Board;
Characteristics and Principles of Exceptional Boards;
Assessing the Strengths and Needs of Your Board
12:30 – 1:30 pm
Lunch
1:30 – 3:45 pm
Building an Effective CEO/Board Chair Relationship;
Defining Mutual Expectations between the CEO and the Board Chair

3:45 – 4:00 pm
Wrap Up
4:00 – 5:00 pm
Reception
Day 2 - Board-Building Tasks that Require the Greatest Degree of Collaboration between the CEO and the Board Chair
8:00 – 8:30 am
Continental Breakfast
8:30 – 10:15 am
Strengthening the Selection, Orientation, Communication, and Discipline of Individual Board Members
Improving the Way the CEO and Board Officers Can Work Together to Recruit, Orient, Engage, or Communicate with Board Members
10:15 – 10:30 am
Break
10:30 am – 12:10 pm
Making Board Meetings More Strategic, Substantive and Interesting
Practices to Enhance Board Committee Structure and Process
12:10 – 1:00 pm
Lunch
1:00 – 3:15 pm
Approaches and Good Practices for Board Self‐Assessment and for CEO Performance Assessment
3:15 – 3:30 pm
Review & Adjourn

A special thank you to our Strategic Partner for their continued support of this program.

Attendance cancellations must be received within five business days before the program begins. A $75 cancellation fee will apply. There are no refunds for cancellations received less than five days before a program. No-shows will not be refunded.