The Business of Meetings Certificate Program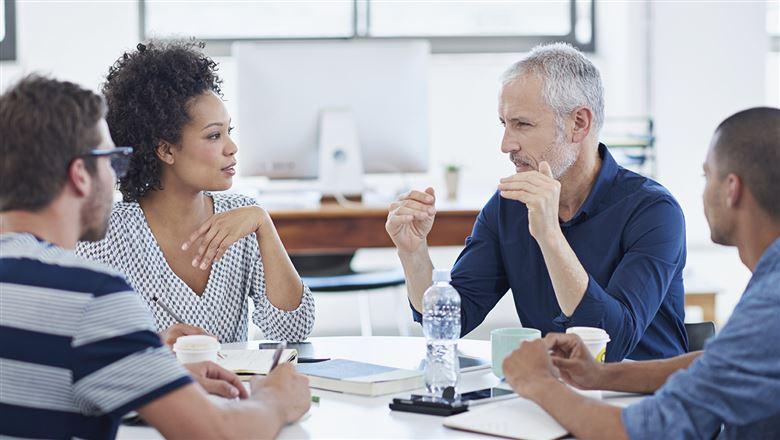 Are you an experienced meetings professional looking for a competitive edge in the meetings industry? Are you interested in learning about the newest business models being used? Then the Business of Meetings℠ Certificate Program is for you!
Through four two-day courses, you and your meetings colleagues will participate in interactive exercises and discussions, working through real-life examples. You'll leave feeling more confident and more prepared for those all-important discussions on how to make meeting management a key strategy for your organization.
The Business of Meetings℠ Certificate Program courses are offered in Washington, DC at the ASAE building. Once you complete all four courses, you will receive the Business of Meetings certificate.
Strategy and Marketing
Learn to build a dynamic strategy for your meetings and follow up with effective marketing plans. Explore the power of branding and gain a seat at your organization's strategic table.
Leadership and Communication
Gain a solid grasp of your own leadership style and its effectiveness. Communicate effectively with key stakeholders and enhance your leadership skills to build and empower successful teams.
Flawless Business Operations
Develop the business skills necessary to support your meetings. Create a clear financial reporting system; effectively recruit, manage and develop staff; assess and plan for risk.
Meetings and Expositions Excellence
Explore current trends and developments in meetings and expositions management. Learn how education and technology can be leveraged to add impact to your events.
For dates and other details, search for "Business of Meetings" on the event calendar.
These courses are excellent preparation to earn your Certified Association Executive (CAE) designation or renew your CAE. Receive 12.5 CAE credits for each of the four courses.
Each two-day course counts as 14 CMP contact hours towards certification, and if you complete all four courses in The Business of Meetings℠ Certificate Program, you can account for a total of 56 contact hours towards certification.