Essential Practices in Meetings Management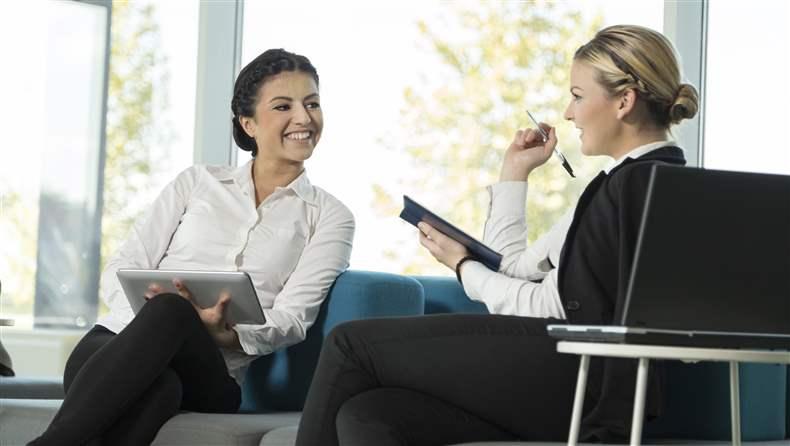 Event Information
Date(s):
Apr 25, 2017 - Apr 26, 2017 Eastern
Location:
ASAE Building

J.W. Marriott, Jr. - ASAE Conference Center
1575 I Street, NW
Washington, DC 20005
United States
CAE Hours:
11
Levels:
Foundational
Member Price:
$695.00
NonMember Price:
$895.00
Access Points:
14
Description
Essential Practices in Meetings Management is designed for those new to managing association meetings. This engaging, two-day learning program will cover topics, templates, and tactics essential to successful and timely meeting planning. Course materials present real-life examples, report research findings, and define key planning concepts in the meetings and conventions industry. The following management phases will be covered:
Process: Analyze essential information and critical details necessary for future planning
Prepare: Determine specific items to calculate, inspect, and include pertaining to meeting purpose and logistics
Plan: Outline specifications, diagrams, communication, and roles to incorporate in a contract
Program: Reflect on meeting details and how they affect content, format, and marketing
Proceed: Review onsite management, operations, and stakeholder involvement
Tuesday, April 25, 2017

8:00 – 9:00 a.m.                     
Registration and Continental Breakfast

9:00 – 10:30 a.m.       
Module 1: Preview of Industry and Content
This first module will introduce the foundations of meeting planning. Content leaders will define different types of association meetings, describe the meetings and conventions industry, identify criteria by which to evaluate the success of a meeting, and introduce planning phases essential to successful meetings.

10:30 – 10:45 a.m.                 
Morning Networking Break

10:45 a.m. – 12:15 p.m.         
Module 2: Phase One—Process
In the second module, you'll explore the first phase of meeting planning. You'll learn how to review historical data to determine feasibility of future meetings and define your meeting purpose, goals, and objectives. You'll also discover how meeting planners determine needs, wants, and demographics of target audiences as well as the interests, expectations, and involvement of key stakeholders.
12:15 – 1:00 p.m.       
Lunch Break

1:00 – 2:20 p.m.         
Module 3: Phase Two—Prepare
Module three dives into the nuts and bolts of planning. Topics include how to determine meeting budget, revenue, expenses, and resources, as well as items to include in an event specifications guide, request for proposal, and contract. The module also covers logistics, including, facility space, entertainment, food and beverage, audiovisual equipment, and other necessary technology. Finally, you'll get tips on coordinating a site visit to validate location, venue, space, and any on- and off-site activities. 

2:20 – 2:35 p.m.
Afternoon Networking Break

2:35 – 4:00 p.m.                     
Module 3: Phase Two—Prepare, Continued

Wednesday, April 26, 2017

8:00 – 9:00 a.m.                     
Registration and Continental Breakfast

9:00 – 10:45 a.m.                   
Module 4: Phase Three—Plan
By module four, you'll be well versed in the basics and ready to get into the weeds of planning. This module will focus on how to coordinate meeting details, specifications, and preparations. You'll be guided through the process of developing site plans, diagrams, specification guides, and function set-up orders. You'll also learn how to outline responsibilities and roles of staff, volunteers, and stakeholders.

10:45 – 11:00 a.m.                 
Morning Networking Break

11:00 a.m. – 12:15 p.m.         
Module 5: Phase Four—Program
In module five, you'll review how to identify the right content to meet your meeting's purpose, goals, and objectives. You'll consider different adult learning assumptions and learning formats that will inform the content you develop for attendees. You'll also examine best practices for communicating the meeting plan and overview to necessary parties and promoting the event through marketing, media, and PR activities.
12:15 – 1:00 p.m.                   
Lunch Break

1:00 – 1:55 p.m.                     
Module 6: Phase Five—Proceed
To complete the course, Module six will cover topics related to the final stages of meeting planning, including pre- and post-event meetings. Learn how to provide timely information to all parties involved in meeting execution and how to manage volunteer, supplier, contractor, and staff involvement. You'll discuss how to gather feedback by surveying participants for overall satisfaction on meeting variables.

1:55 –2:10 p.m.
Afternoon Networking Break 

2:10 – 4:00 p.m.                     
Module 7: Practice Putting It Together
Module seven summarizes the importance of association meetings and the meeting planning process. You'll get an in-depth review of the planning phases, tips, techniques, and best practices. You'll also recap how to anticipate each planning step and possible barriers, as well as get an overview of various meeting industry certifications and designations.

Our Guarantee
Our goal is to provide truly exceptional offerings and service, and we won't be happy until you are. If any programs, products or services of ASAE do not fulfill our promise, we will make the situation right.

Cancellation, Refund & Substitution Policy
Submit all requests to ASAE Registration via email at [email protected]. All registration cancellations and refund requests must be made in writing by April 18, 2017, to receive a full refund, less a $75 administrative fee.  Refunds cannot be approved for requests received after this date, to include no-shows. Substitutions are gladly accepted at any time. Badge sharing, splitting, and reprints are strictly prohibited.

Event Cancellation or Postponement
ASAE reserves exclusive right to modify, postpone/reschedule or cancel programs for any reason, including but not limited to emergency, inclement weather or other 'acts of God'. If there is an event cancellation, every attempt will be made to reschedule, and registration fees will be applied to the rescheduled event date. Any travel, lodging, or incidental expenses incurred related to a cancelled event cannot be refunded under any circumstances. If a cancelled event cannot be rescheduled, ASAE will determine an equitable basis for the refund of a portion or all of the registration fees, after due consideration of circumstances and expenditures. 

Consent to Use of Photographic Images
Registration and attendance at, or participation in, ASAE meetings and other activities constitutes an agreement by the registrant to the use and distribution of the registrant or attendees' image or voice in photographs, videotapes, electronic reproductions and audiotapes of such events and activities by ASAE and other third parties, including but not limited the venue, the host city and the host CVB.