Executive Leadership Forum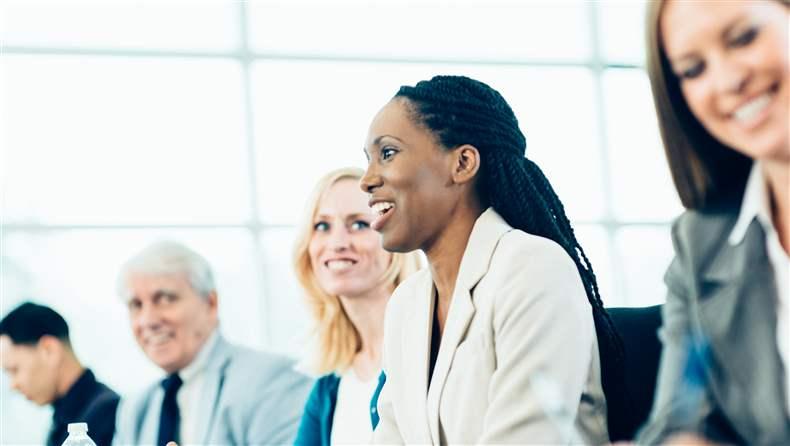 Event Information
Date(s):
Jun 13, 2018 - Jun 15, 2018 Eastern
Location:
Fairmont Hotel Macdonald

10065 100 St, NW
Edmonton, AB T5J 0N6
Canada
CAE Hours:
11.25
Levels:
Strategic
Member Price:
$1,095.00
NonMember Price:
$1,295.00
Access Points:
22
Description
Many association leaders recognize that an organization's success depends on its ability to recruit and retain talented employees. But in an increasingly complex environment marked by a changing workforce, selecting, strengthening, sustaining, and replenishing an association's staff team is more and more challenging. From talent acquisition to employee engagement to performance management and succession planning, a strategic approach to talent management is essential.
The Executive Leadership Forum is a thought-provoking executive learning experience for senior-level leaders in the association community seeking intellectually demanding, creative, open-ended, and higher-order learning. Participants are inspired and challenged by engaging thought leaders from a variety of professions and backgrounds. Designed in an evidence-based and highly interactive format, the forum leverages conversations, mental agility, and engagement with peers to increase synthesis and application of advanced concepts.
Come to the forum to learn how to:
extend the strategic importance of your association's human capital and the value that better talent creates.
create a practical framework that will engage high-performing teams to be innovative, resilient, and collaborative.
evaluate your association's strategy and long-term talent management processes to cultivate your talent roster.
build a network of senior association executives willing to hold you accountable to your learning goals and actively participate in reflection with you.
Accommodations
Fairmont Hotel Macdonald
10065 100 St., NW
Edmonton, B T5J 0N6
Canada
Phone: 780-424-5181
Guest fax: 780-429-6481
Rate: $279 (CAD)
Cutoff date: May 29, 2018
Reservations can be made online.
Our Guarantee

Our goal is to provide truly exceptional offerings and service, and we won't be happy until you are. If any programs, products or services of ASAE do not fulfill our promise, we will make the situation right.

Cancellation, Refund & Substitution Policy

Submit all requests to ASAE Registration via email at [email protected] All registration cancellations and refund requests must be made in writing by June 1, 2018, to receive a full refund, less a $75 administrative fee. Refunds cannot be approved for requests received after this date, to include no-shows. Substitutions are gladly accepted at any time. Badge sharing, splitting, and reprints are strictly prohibited.

Event Cancellation or Postponement

ASAE reserves exclusive right to modify, postpone/reschedule or cancel programs for any reason, including but not limited to emergency, inclement weather or other 'acts of God'. If there is an event cancellation, every attempt will be made to reschedule, and registration fees will be applied to the rescheduled event date. Any travel, lodging, or incidental expenses incurred related to a cancelled event cannot be refunded under any circumstances. If a cancelled event cannot be rescheduled, ASAE will determine an equitable basis for the refund of a portion or all of the registration fees, after due consideration of circumstances and expenditures.

Consent to Use of Photographic Images

Registration and attendance at, or participation in, ASAE meetings and other activities constitutes an agreement by the registrant to the use and distribution of the registrant or attendees' image or voice in photographs, videotapes, electronic reproductions and audiotapes of such events and activities by ASAE and other third parties, including but not limited the venue, the host city and the host CVB.