The Business of Meetings Certificate Program: Flawless Business Operations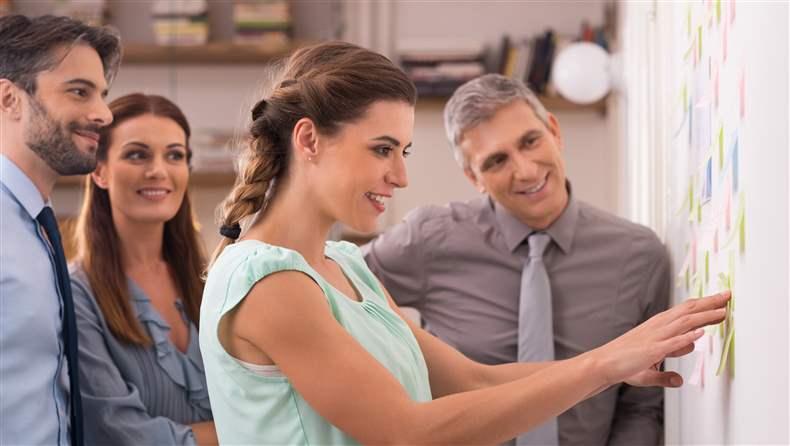 Event Information
Date(s):
Jun 28, 2017 - Jun 29, 2017 Eastern
Location:
J.W. Marriott, Jr.–ASAE Conference Center / ASAE Building

1575 I Street, NW
Washington, DC 20005
United States
CAE Hours:
12.5
Levels:
Applied
Member Price:
$995.00
NonMember Price:
$1,245.00
Access Points:
20
Description
Association meetings professionals need an in-depth understanding of the business strategies and operational details of managing successful conferences and other events. This two-day course, one of the required courses in ASAE's Business of Meetings Certificate Program, offers senior executives a thorough overview of several core operational areas.
Participants will examine the impact of budget and explore procedures that ensure smooth coordination among departments, internal and external customers, volunteers, and industry and service providers. Sign up for this course to: 
learn best practices for developing and managing an event's budget in the context of the association's overall budget
evaluate how to develop nondues revenue streams
build skills for recruiting, interviewing, fostering teamwork, and creating career paths for your staff
learn how to ensure accountability, responsibility, and discipline and how to provide useful feedback
create RFP procedures and criteria for selecting appropriate business partners
The Business of Meetings Certificate Program consists of four courses that prepare you to make meetings management a key strategy for your organization: Strategy and Marketing, Flawless Business Operations, Meetings and Expositions Excellence, and Leadership and Communication. Participants receive 12.5 CAE hours for completing each program. Participants also receive 14 CMP contact hours for each course toward the Certified Meeting Professional certification.
Wednesday, June 28, 2017

8:00 – 9:00 a.m.                                 
Continental Breakfast and Registration

9:00 – 9:30 a.m.                                 
Welcome and Introduction
Review course ground rules, materials, learning objectives, and other available resources.         



9:30 – 10:30 a.m.                   
Human Resources
Start day one with a focus on the business of people. Identify critical HR components and current issues. Discuss ways to develop and maintain a successful work environment where you foster teamwork, open communication, efficiency, and effectiveness.




10:30 – 10:45 a.m.                             
Break

10:45 a.m. – 12:00 p.m.                                 
Human Resources (continued)
Experts continue the HR conversation by tackling topics such as staff recruitment and hiring, legal issues in human resource management, and performance management.

12:00 – 1:00 p.m.                               
Lunch




1:00 – 2:30 p.m.                     
Risk Management
This session will cover how to develop risk assessment and crisis management plans and how to interpret and analyze global influences.

2:30 – 2:45 p.m.                     
Break

2:45 – 5:00 p.m.                     
Risk Management (continued)
In part two on risk management, you'll develop contingency plans based on different scenarios. Identify the skills, training, and equipment a response team would need, and develop a recovery plan for your organization.





Thursday, June 29, 2017




8:30 – 9:00 a.m.                                 
Continental Breakfast

9:00 – 9:15 a.m.                     
Review of Day One
Share insights from day one and review any questions or concerns.

9:15 – 10:30 a.m.                               
Legal Issues
Examine key legal issues related to association meetings. Discuss reviewing and entering into contracts and effectively handling facility contract issues, including hotel and convention center agreements.

10:30 – 10:45 a.m.                             
Break




10:45 a.m. – 12:00 p.m.                                 
Legal Issues (continued)
Additional discussion of the law includes questions related to intellectual property—copyrights, trademarks, and patents—and other legal issues.




12:00 – 1:00 p.m.                               
Lunch

1:00 – 2:15 p.m.                                 
Financial Management        
Understand how a meeting's budget fits into the association's overall budget. Learn how to establish a financial reporting system for meetings that provides clear, accurate, and complete reports for all stakeholders, and examine how to plan and measure ROI.

2:15 – 2:30 p.m.                                 
Break




2:30 – 3:30 p.m.                                 
Financial Management (continued)        
Continue your exploration of financial management by considering ways to create nondues revenue. Experts will discuss developing internal and external partnerships and describe criteria for deciding when and how to oursource .




3:30 – 4:00 p.m.
Bringing It All Together

Our Guarantee
Our goal is to provide truly exceptional offerings and service, and we won't be happy until you are. If any programs, products or services of ASAE do not fulfill our promise, we will make the situation right.

Cancellation, Refund & Substitution Policy
Submit all requests to ASAE Registration via email at [email protected]. All registration cancellations and refund requests must be made in writing by June 1, 2016, to receive a full refund, less a $75 administrative fee.  Refunds cannot be approved for requests received after this date, to include no-shows. Substitutions are gladly accepted at any time. Badge sharing, splitting, and reprints are strictly prohibited.

Event Cancellation or Postponement
ASAE reserves exclusive right to modify, postpone/reschedule or cancel programs for any reason, including but not limited to emergency, inclement weather or other 'acts of God'. If there is an event cancellation, every attempt will be made to reschedule, and registration fees will be applied to the rescheduled event date. Any travel, lodging, or incidental expenses incurred related to a cancelled event cannot be refunded under any circumstances. If a cancelled event cannot be rescheduled, ASAE will determine an equitable basis for the refund of a portion or all of the registration fees, after due consideration of circumstances and expenditures. 

Consent to Use of Photographic Images
Registration and attendance at, or participation in, ASAE meetings and other activities constitutes an agreement by the registrant to the use and distribution of the registrant or attendees' image or voice in photographs, videotapes, electronic reproductions and audiotapes of such events and activities by ASAE and other third parties, including but not limited the venue, the host city and the host CVB.