Exceptional Boards: Strengthening the Governance Team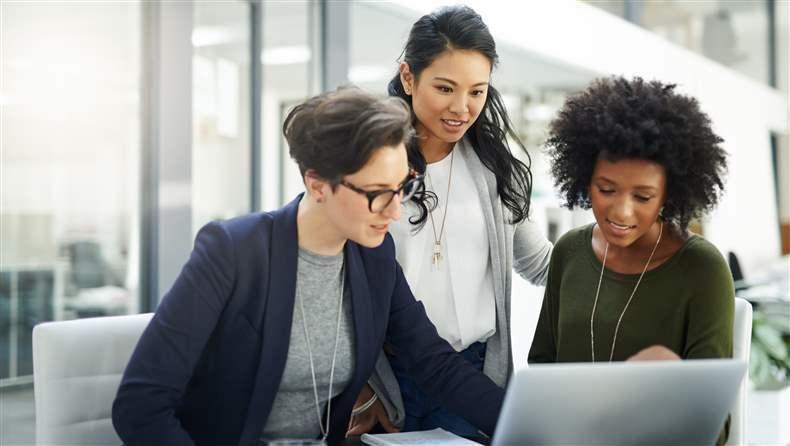 Event Information
Date(s):
Oct 21, 2024 - Oct 22, 2024
Location:
The Westin Savannah Harbor Golf Resort & Spa

1 Resort Drive
Savannah, GA 31421
United States
CAE Credits:
11.75
Member Price:
$1,150.00
NonMember Price:
$1,395.00
Description
Exceptional Boards is an intensive two-day workshop for CEOs and their elected officers to explore strategies for strengthening their working relationship and enhancing the board's performance. Designed specifically for leadership teams, it provides an engaging learning environment where CEOs and elected leaders together will gain insight and resources to improve the effectiveness of board operations and create a strong and vibrant governance team. It is the one program that coaches you on how to build a board that understands its role, fulfills its responsibility, demonstrates visionary leadership, and ultimately leads the organization it represents to new heights.
The workshop covers:
strategies for building a cohesive board
roles and responsibilities of the CEO and the board
creating an effective CEO/board chair relationship
developing a leadership team action plan
Exceptional Boards offers you a rare opportunity to step away from the day-to-day routine and discover fresh ideas and approaches for enhancing board leadership. You'll benefit from the facilitators' knowledge and expertise, but this highly interactive program also engages participants in exercises with their teams. Be prepared to roll up your sleeves and engage in open and honest discussions with your officers.
Please note: This program is designed for team participation, requiring at least one staff professional and one board leader to jointly attend.
The program is eligible for 11.75 hours of CAE credit, including one hour of ethics credit.
The Westin Savannah Harbor Golf Resort & Spa
1 Resort Drive
Savannah, GA 31421
Phone: (912) 201-2000
Room rate: $249
Cutoff: October 6, 2024
Book your group rate for ASAE - Exceptional Boards: Strengthening the Governance Team
---
Accessibility
ASAE is committed to providing an outstanding experience for all participants. We strive for full access to the activities of these events based on an awareness of participants' needs and appropriate planning. Please refer to the ASAE Meetings Accessibility Policy. Accessibility accommodations relating to mobility, hearing, vision, or other areas may be provided.
We ask that requests for reasonable accommodations be made as early as possible, and well in advance of the event via the registration process. Onsite requests will be accommodated to the best of our ability; however, available resources may be limited. Please email Learning & Meetings to request specialized accommodation for this program.
Please note: Agenda may change.

Monday, October 21, 2024

Governing and Managing in the Association World

7:30 – 8:30 a.m.
Registration and Breakfast

8:30 – 10:15 a.m.
Welcome, Introductions, Overview, and Context

Association Trends and Emerging Governance Challenges


10:15 – 10:30 a.m.
Networking Break

10:30 a.m. – 12:00 p.m.
The Board's Ethical, Fiduciary and Accountability Role:

What Boards Must and Should Do

12:00 – 1:00 p.m.
Lunch

1:00 – 2:30 p.m.
Drivers of Organization Performance

2:30 – 2:45 p.m.
Networking Break

2:45 – 4:00 p.m.
Innovation and Risk ToleranceO

4:00 – 5:00 p.m.
Reception

Tuesday, October 22, 2024

Board-Building Tasks that Require the Greatest Degree of Collaboration between the CEO and the Board Chair

7:30 – 8:30 a.m.
Breakfast

8:30 – 10:15 a.m.

Building an Effective Board/Staff Partnership

10:15 – 10:30 a.m.
Break

10:30 a.m. – 12:00 p.m.
Effective Board Recruiting, On-Boarding, Communicating, And Disciplining

12:00 – 1:00 p.m.


Lunch

1:00 – 2:30 p.m.
Capitalizing on Your Face-to-Face Board Meeting Times

2:30 – 3:15 p.m.
Tools and Approaches for Board and CEO Assessments

3:15 – 3:30 p.m.
Accountability and Wrap-Up

Our Guarantee
Our goal is to provide truly exceptional offerings and service, and we won't be happy until you are. If any programs, products, or services of ASAE do not fulfill our promise, we will make the situation right.

Cancellation, Refund & Substitution Policy

In-Person Programs and Virtual Programs: ASAE will fully refund program registrations fees in full with notifications submitted to ASAE Registration via e-mail at ASAEservice@asaecenter.org. All registration cancellations and refund requests must be made in writing by 10 business days before the program. Requests made in writing less than 10 business days prior to the first day of the conference starting will receive a refund of registration fees minus a $75 cancellation fee. Refunds cannot be approved for no-shows. Substitutions are gladly accepted at any time. Badge sharing, splitting, and reprints are strictly prohibited.

Event Cancellation or Postponement ASAE reserves exclusive right to modify, postpone/reschedule or cancel programs for any reason, including but not limited to emergency, inclement weather or other 'acts of God'. If there is an event cancellation, every attempt will be made to reschedule, and registration fees will be applied to the rescheduled event date. Any travel, lodging, or incidental expenses incurred related to a cancelled event cannot be refunded under any circumstances. If a cancelled event cannot be rescheduled, ASAE will determine an equitable basis for the refund of a portion or all of the registration fees, after due consideration of circumstances and expenditures.

Consent to Use of Photographic Images Registration and attendance at, or participation in, ASAE meetings and other activities constitutes an agreement by the registrant to the use and distribution of the registrant or attendees' image or voice in photographs, videotapes, electronic reproductions and audiotapes of such events and activities by ASAE and other third parties, including but not limited the venue, the host city and the host CVB.