Exceptional Boards – Virtual Edition: Strengthening the Governance Team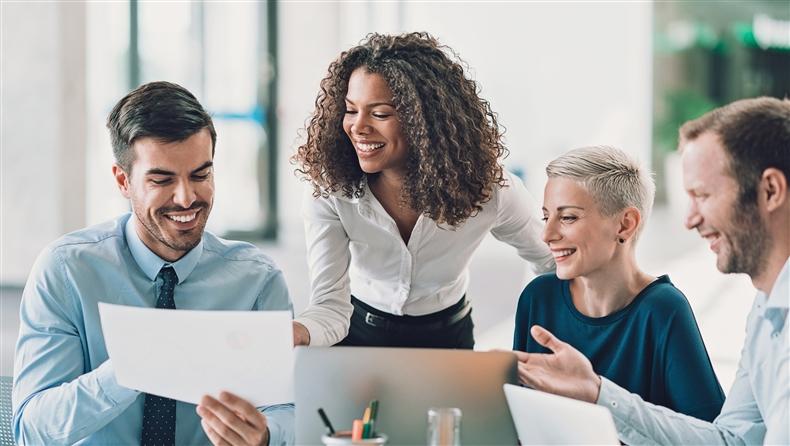 Event Information
Date(s):
Nov 14, 2023 - Nov 15, 2023
Time:
11:00 AM - 3:30 PM
Location:
Online

United States
CAE Credits:
7
Levels:
Strategic
Member Price:
$499.00
NonMember Price:
$599.00
Description
This virtual edition of Exceptional Boards is an online workshop for CEOs and elected officers. Delivered live and highly interactive with plenty of time to process what your team is learning, the program fosters effective governance and optimizes the entire board as a cohesive unit through best practices in board organization, structure, and operations. Discover the insight and resources you need to build a high-performing board that understands its role, fulfills its responsibility, demonstrates visionary leadership, and leads the organization to new heights.
Beyond tapping the knowledge and expertise of the program facilitators, you'll connect more deeply with your leadership team as you engage in private team discussions, utilizing online breakout room capability. Additionally, the program harnesses group interaction through polls and chats. CEOs and elected officers will:
develop strategies to build a cohesive board
explore strategies for effective virtual board meetings
analyze the board's key governing functions and primary responsibilities
use effective management principles in orientation/onboarding, communicating, managing conflict, and structuring board meetings
understand implications of associations' maturity lifecycle
evaluate implications of different types of boards (operational, strategic, generative) and management models
navigate emerging trends and common governance challenges
Examine legal duties of the board and board members and reinforce accountability for fiduciary responsibilities
create a leadership team action plan using assessment and analysis
leverage characteristics and habits of high-performing boards and avoid common board dysfunctions
enhance the process of decision making and decision quality using future-focused foresight to anticipate change and set strategic direction.
Please note: This program is designed for team participation, requiring at least one staff professional and one board leader to jointly attend.
The program is eligible for seven hours of CAE credit, including one hour of ethics credit.
---
Accessibility Features
This program provides professional live captioning by 3 Play media. If you require ASL or additional accommodations, please let us know at Learning & Meetings to request specialized accommodation for this program.
Please note: Agenda may change.

Tuesday, November 14, 2023
Governing and Managing in the Association World

11:00-12:35 p.m.
Welcome, Introductions, Overview, and Context
Association Trends and Emerging Governance Challenges
The Board's Ethical, Fiduciary and Accountability Role
What Boards Must and Should Do


12:35 – 1:00 p.m.
Drivers of Organization Performance

1:00 – 1:30 p.m.
Lunch

1:30 – 2:30 p.m.
Assessing the Strengths and Needs of Your Board

2:30 - 3:20 p.m.
Building an Effective Board/Staff Partnership

3:20 - 3:30 p.m.
Wrap-Up Close

Wednesday, November 15, 2023
Board-Building Tasks that Require the Greatest Degree of Collaboration between the CEO and the Board Chair

11:00 – 12:25 p.m.
Effective Board Recruiting, Onboarding, Communicating, and Disciplining

12:25 – 1:00 p.m.
Capitalizing on Your Face-to-Face Board Meeting Time

1:00 – 1:30 p.m.
Lunch

1:30 – 3:15 p.m.
Tools and Approaches for Board and CEO Assessments

3:15 – 3:30 p.m.
Accountability and Wrap-Up

Our Guarantee
Our goal is to provide truly exceptional offerings and service, and we won't be happy until you are. If any programs, products, or services of ASAE do not fulfill our promise, we will make the situation right.

Cancellation, Refund & Substitution Policy

Conferences: ASAE will fully refund program registrations fees in full with notifications submitted to ASAE Registration via e-mail at ASAEservice@asaecenter.org. All registration cancellations and refund requests must be made in writing by 10 business days before the first day of the conference. Requests made in writing less than 5 business days prior to the first day of the conference starting will receive a refund of registration fees minus a $150 administrative fee. Refunds cannot be approved for no-shows. Substitutions are gladly accepted at any time. Badge sharing, splitting, and reprints are strictly prohibited.

In-Person Programs and Virtual Programs: ASAE will fully refund program registrations fees in full with notifications submitted to ASAE Registration via e-mail at ASAEservice@asaecenter.org. All registration cancellations and refund requests must be made in writing by 5 business days before the program. Requests made in writing less than 5 business days prior to the first day of the conference starting will receive a refund of registration fees minus a $50 administrative fee. Refunds cannot be approved for no-shows. Substitutions are gladly accepted at any time. Badge sharing, splitting, and reprints are strictly prohibited.

All registration cancellations and refund requests must be made in writing by 5 business days before the program. Requests made in writing less than 5 business days prior to the first day of the conference starting will receive a refund of registration fees minus a $50 administrative fee. Refunds cannot be approved for no-shows. Substitutions are gladly accepted at any time. Badge sharing, splitting, and reprints are strictly prohibited.

Programs priced at less than $100: ASAE will fully refund program registrations fees in full with notifications submitted to ASAE Registration via e-mail at ASAEservice@asaecenter.org. Refunds cannot be approved for no-shows. Substitutions are gladly accepted at any time. Badge sharing, splitting, and reprints are strictly prohibited.

Event Cancellation or Postponement
ASAE reserves exclusive right to modify, postpone/reschedule or cancel programs for any reason, including but not limited to emergency, inclement weather or other 'acts of God'. If there is an event cancellation, every attempt will be made to reschedule, and registration fees will be applied to the rescheduled event date. Any travel, lodging, or incidental expenses incurred related to a cancelled event cannot be refunded under any circumstances. If a cancelled event cannot be rescheduled, ASAE will determine an equitable basis for the refund of a portion or all of the registration fees, after due consideration of circumstances and expenditures.

Consent to Use of Photographic Images
Registration and attendance at, or participation in, ASAE meetings and other activities constitutes an agreement by the registrant to the use and distribution of the registrant or attendees' image or voice in photographs, videotapes, electronic reproductions and audiotapes of such events and activities by ASAE and other third parties, including but not limited the venue, the host city and the host