Roadmap to Reinvention: Ecosystem Digital Business Workshop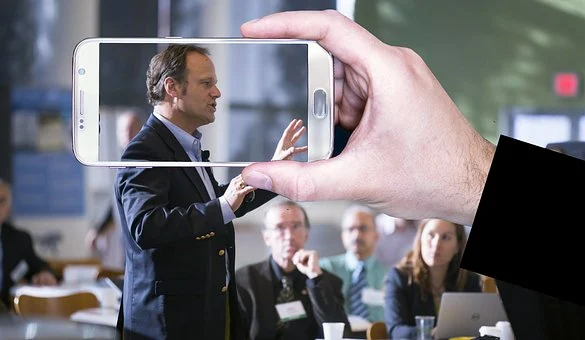 Event Information
Date(s):
Apr 01, 2021 - Apr 01, 2021
Time:
3:30 PM - 5:00 PM
Location:
Online

United States
CAE Credits:
1.5
Member Price:
$0.00
NonMember Price:
$0.00
Description
ASAE Research Foundation Virtual Workshop Series

Session 4 of the Roadmap to Reinvention: Innovation to Drive Success—and Revenue
A guide to measure and grow your association's business-innovation capacity
Digital transformation offers the potential for associations to attract new ecosystem partners to create new business-innovation ventures that propel mission and revenue goals. This workshop investigates the domains Engaged Ecosystem and Digital Practices to diagnose problems and challenges, understand the barriers, develop pathways to action; participants will work in groups for maximum impact.
Roadmap to Reinvention: Innovation to Drive Success and Revenue
Our Guarantee
Our goal is to provide truly exceptional offerings and service, and we won't be happy until you are. If any programs, products, or services of ASAE do not fulfill our promise, we will make the situation right.

Cancellation, Refund & Substitution Policy

Programs priced at less than $100: ASAE will fully refund program registrations fees in full with notifications submitted to ASAE Registration via e-mail at [email protected] Refunds cannot be approved for no-shows. Substitutions are gladly accepted at any time. Badge sharing, splitting, and reprints are strictly prohibited.

Event Cancellation or Postponement ASAE reserves exclusive right to modify, postpone/reschedule or cancel programs for any reason, including but not limited to emergency, inclement weather or other 'acts of God'. If there is an event cancellation, every attempt will be made to reschedule, and registration fees will be applied to the rescheduled event date. Any travel, lodging, or incidental expenses incurred related to a cancelled event cannot be refunded under any circumstances. If a cancelled event cannot be rescheduled, ASAE will determine an equitable basis for the refund of a portion or all of the registration fees, after due consideration of circumstances and expenditures.

Consent to Use of Photographic Images Registration and attendance at, or participation in, ASAE meetings and other activities constitutes an agreement by the registrant to the use and distribution of the registrant or attendees' image or voice in photographs, videotapes, electronic reproductions and audiotapes of such events and activities by ASAE and other third parties, including but not limited the venue, the host city and the host CVB.