Troubleshooting Governance Issues Online Seminar Series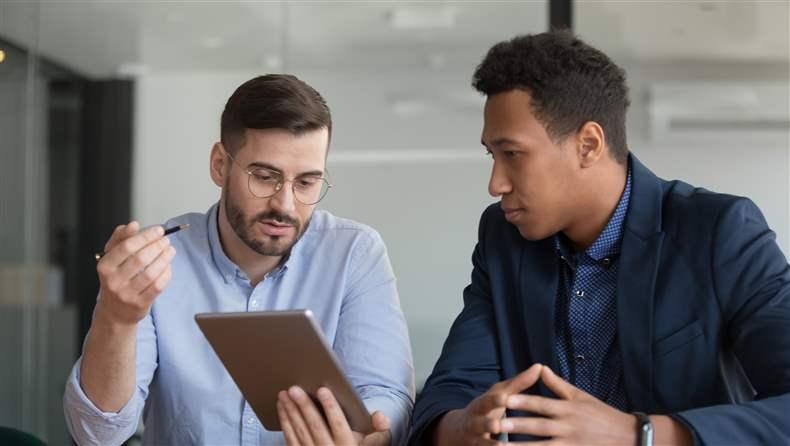 Event Information
Date(s):
Apr 14, 2020 - Apr 17, 2020
Location:
Online

United States
CAE Credits:
4
Levels:
Strategic
Member Price:
$99.00
NonMember Price:
$139.00
Description
CAE Credits: Registrants will earn a maximum of 4 CAE credits.
An association board—and by extension its individual members—is responsible for shaping an organization's character, advancing its mission, and steering it toward a sustainable future by adopting sound, ethical, and legal governance and financial management policies. Along the way, a variety of governance issues will arise, and boards must be prepared to handle them. Therefore, it is critical that board members have a strong understanding of their roles and responsibilities. In this series, explore key issues that may affect board performance and learn how to address them.
This online seminar series consists of four 60-minute live online sessions that feature facilitated audio content and conversations. Before the first session, registrants will receive login information and links to test their computer and become acquainted with the platform. Participants will have access to recorded sessions, reference materials, and more for up to 30 days following the program.
Registration for this online seminar series will close Monday, April 13, 2020, at 12:00 p.m. ET.
Register here for the full series, or register for one or more individual sessions:
Session 1: Dealing With Problematic Board Members
Session 2: Determining Board Member Competencies and Identifying Gaps
Session 3: Characteristics of a Strategic Board Agenda
Session 4: Board Succession Planning
Tuesday, April 14, 2020
2:00 – 3:00 p.m.

Dealing With Problematic Board Members

Board members who bully and talk over everyone, are completely unengaged, want to micromanage the CEO, or don't handle private information confidentially are more common than we'd like to admit. But recognizing the problem is only the first step: Your board has an ethical and legal obligation to intervene. Ideally, your organization's bylaws include a code of conduct. But what if yours don't? And if they do, are you prepared to take action? Even after a board member has been relieved of their duties, the crisis is not over, as you'll need to focus on building morale and positivity. Learn concrete strategies to deal with problematic board members and ensure your organization is protected from harm and remains focused on its mission.

Wednesday, April 15, 2020
2:00 – 3:00 p.m.

Determining Board Member Competencies and Identifying Gaps

Your board members presumably have been chosen because they contribute a variety of experiences and skills to keep your organization moving forward. Board member diversity is critical for the board to act cohesively and make sound decisions, but diversity can also make it difficult to understand board member competencies and to identify knowledge gaps. According to ASAE research, core board member competencies fall into five categories: group skills, interpersonal skills, personal leadership skills, technical skills, and personal attributes. Learn more about these important competencies, and discover how to assess your board members and identify specific competency gaps on your board.

Thursday, April 16, 2020
2:00 – 3:00 p.m.

Characteristics of a Strategic Board Agenda

A board's in-person meeting time is precious. Far too frequently, valuable time is lost at board meetings when directors discuss items that would be better handled through email or over the phone. A consent agenda minimizes wasted time by allowing board members to approve motions in groups and in advance. Other tactics and tools can also help board members use their time wisely, including pre-meeting preparation and meaningful dashboards. In this seminar, learn more about how strategic board agendas can lead to high-performing boards.

Friday, April 17, 2020
2:00 – 3:00 p.m.

Board Succession Planning

Some associations have sophisticated processes in place for board succession, which help to ensure both continuity and sustainability. Unfortunately, many associations still apply haphazard approaches to board succession planning, like relying almost entirely on consultants or only inviting friends and family to join the board. Your board is responsible for directing your organization's long-term success, so it's critical to consider its composition carefully and include diverse perspectives, backgrounds, skills, and experience. Learn about effective board succession-planning best practices, including recruitment, selection, and nomination of board members.

Our Guarantee

Our goal is to provide truly exceptional offerings and service, and we won't be happy until you are. If any programs, products or services of ASAE do not fulfill our promise, we will make the situation right.

Cancellation, Refund & Substitution Policy

Submit all requests to ASAE Registration via email at [email protected] All registration cancellations and refund requests must be made in writing by April 7, 2020, to receive a full refund, less a $75 administrative fee. Refunds cannot be approved for requests received after this date, to include no-shows. Substitutions are gladly accepted at any time. Badge sharing, splitting, and reprints are strictly prohibited.

Event Cancellation or Postponement

ASAE reserves exclusive right to modify, postpone/reschedule or cancel programs for any reason, including but not limited to emergency, inclement weather or other 'acts of God.' If there is an event cancellation, every attempt will be made to reschedule, and registration fees will be applied to the rescheduled event date. Any travel, lodging, or incidental expenses incurred related to a cancelled event cannot be refunded under any circumstances. If a cancelled event cannot be rescheduled, ASAE will determine an equitable basis for the refund of a portion or all of the registration fees, after due consideration of circumstances and expenditures.

Consent to Use of Photographic Images

Registration and attendance at, or participation in, ASAE meetings and other activities constitutes an agreement by the registrant to the use and distribution of the registrant or attendees' image or voice in photographs, videotapes, electronic reproductions and audiotapes of such events and activities by ASAE and other third parties, including but not limited the venue, the host city and the host CVB.