Innovative Marketing to Your Members Online Seminar Series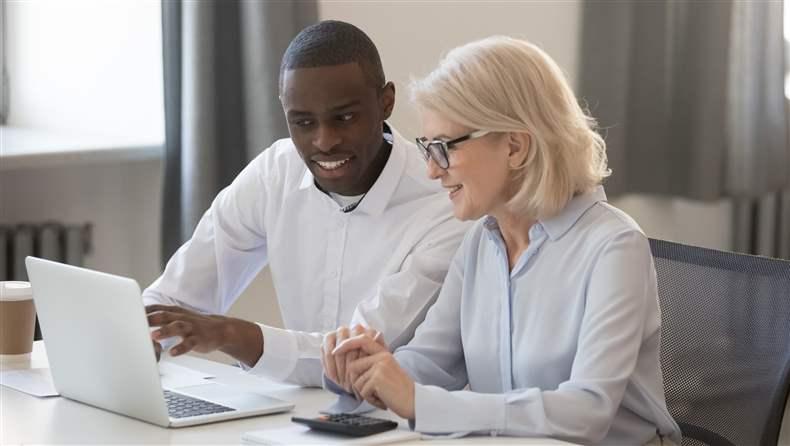 Event Information
Date(s):
Mar 17, 2020 - Mar 20, 2020
Location:
Online

United States
CAE Credits:
4
Levels:
Applied
Member Price:
$99.00
NonMember Price:
$139.00
Description
CAE Credits: Registrants will earn a maximum of 4 CAE credits.
Effective marketing to your members goes beyond generic emails and newsletters. Today, people are engaged 24/7 via their mobile devices and social media, and your engagement strategies should reflect this reality. Learn how to successfully engage with members using innovative strategies and through new mediums and methods, including video marketing, podcasts, mobile apps, and automation.
Registration for this online seminar series will close Monday, March 16, 2020, at 12:00 p.m. ET.
Register here for the full series, or register for one or more individual sessions:
Session 1: Video Marketing
Session 2: Podcasting
Session 3: Association App Development
Session 4: Marketing Automation
Tuesday, March 17, 2020
2:00 – 3:00 p.m.

Video Marketing

The average human attention span is only about seven seconds. How can you capture your members' attention in such a short window? Video marketing can help. By delivering messages more effectively in a shorter period, video marketing can increase member engagement and drive traffic to your association's website and social pages. Videos can also be viewed on mobile devices, which makes them more accessible and valuable as a communication tool. This session explores the benefits of video marketing and how to implement it in your campaigns.

Wednesday, March 18, 2020
2:00 – 3:00 p.m.

Podcasting

Podcasts can play a pivotal role in reaching members and nonmembers alike, and they can help to drive both engagement and recruitment. By creating a content-driven podcast, you can grab members' attention during their free time or when they're on the go. This session will show you how to define your podcast's purpose, audience, content, and recommended frequency. Learn how to use the right tools and technology and how to define success.

Thursday, March 19, 2020
2:00 – 3:00 p.m.

Association App Development

Your members likely use mobile apps in many ways on a daily basis: for reading a book, playing games, meeting new people, or learning something new, all while on the go. Associations can embrace consumers' affinity for apps by creating their own app that puts the organization's resources and benefits at a member's fingertips. Learn how to create an app for your association to stay connected with your members anytime, anywhere.

Friday, March 20, 2020
2:00 – 3:00 p.m.

Marketing Automation

Marketing automation is now an established tool for associations, but new technology continues to disrupt its adoption and applications. With the advent of artificial intelligence, content tagging, and predictive analytics, the ways organizations approach marketing automation and content personalization are shifting. Learn to leverage predictive online activities to help you tailor your member experiences.

Our Guarantee

Our goal is to provide truly exceptional offerings and service, and we won't be happy until you are. If any programs, products or services of ASAE do not fulfill our promise, we will make the situation right.

Cancellation, Refund & Substitution Policy

Submit all requests to ASAE Registration via email at [email protected] All registration cancellations and refund requests must be made in writing by March 10, 2020, to receive a full refund, less a $75 administrative fee. Refunds cannot be approved for requests received after this date, to include no-shows. Substitutions are gladly accepted at any time. Badge sharing, splitting, and reprints are strictly prohibited.

Event Cancellation or Postponement

ASAE reserves exclusive right to modify, postpone/reschedule or cancel programs for any reason, including but not limited to emergency, inclement weather or other 'acts of God.' If there is an event cancellation, every attempt will be made to reschedule, and registration fees will be applied to the rescheduled event date. Any travel, lodging, or incidental expenses incurred related to a cancelled event cannot be refunded under any circumstances. If a cancelled event cannot be rescheduled, ASAE will determine an equitable basis for the refund of a portion or all of the registration fees, after due consideration of circumstances and expenditures.

Consent to Use of Photographic Images

Registration and attendance at, or participation in, ASAE meetings and other activities constitutes an agreement by the registrant to the use and distribution of the registrant or attendees' image or voice in photographs, videotapes, electronic reproductions and audiotapes of such events and activities by ASAE and other third parties, including but not limited the venue, the host city and the host CVB.