Women Executives Forum: Flexibility as a Global Business Imperative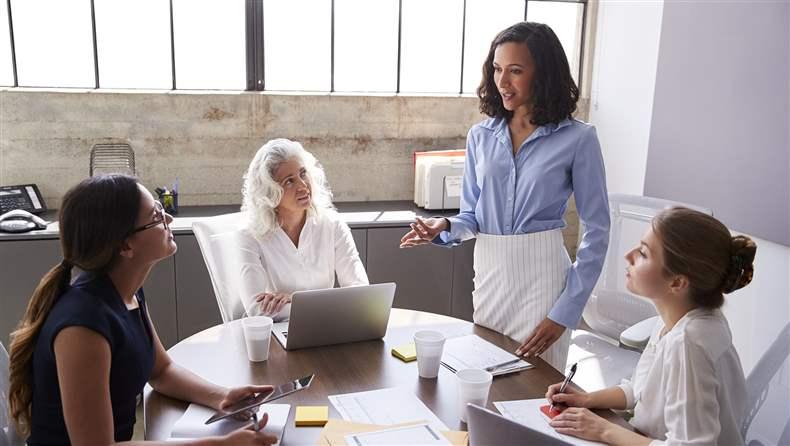 Event Information
Date(s):
Oct 21, 2019 - Oct 21, 2019
Time:
5:00 PM - 7:00 PM
Location:
Grand Hyatt Washington DC

1000 H St NW
Washington, DC 20001
United States
CAE Hours:
2
Levels:
Foundational
Member Price:
$99.00
NonMember Price:
$149.00
Access Points:
0
Description
The Women Executives Forum explores the challenges and opportunities facing women leaders—executives in and aspiring to the C-suite—and how men and women can take action to support gender equality. The series of workshops features notable speakers from the association, nonprofit, and public sectors. Each edition of the Women Executives Forum features a thought-provoking keynote presentation followed by facilitated table discussions.
While many organizations have flexibility policies on the books, providing flexible work options without stigma remains a challenge. A successful flex initiative requires strong buy-in, thoughtful implementation, and regular monitoring, and it needs to be adaptable, evolving with the organization as employees' needs change.
Whether your organization needs to create a flexibility program from scratch, expand its existing program, or pinpoint issues within the current program, this session will draw on the Diversity & Flexibility Alliance's Flex Success Framework, a five-step proprietary process for implementing and evolving effective flexible work programs to achieve your organization's flex objectives. Participants will also explore the intersection of gender diversity and flexibility to create an inclusive culture that attracts and retains top talent.
Register now to learn how to:
communicate the business case for flexibility
develop and promote a holistic flex culture
engage stakeholders and lean into resistance
eliminate flex stigma
Through education, collaboration, and networking, the Women Executives Forum provides a framework and tools to support women leaders in the association community, facilitating the leadership pipeline and helping associations transform their organizations and the communities they serve.
Our Guarantee

Our goal is to provide truly exceptional offerings and service, and we won't be happy until you are. If any programs, products or services of ASAE do not fulfill our promise, we will make the situation right.

Cancellation, Refund & Substitution Policy

Submit all requests to ASAE Registration via email at [email protected] All registration cancellations and refund requests must be made in writing by October 14, 2019, to receive a full refund, less a $75 administrative fee. Refunds cannot be approved for requests received after this date, to include no-shows. Substitutions are gladly accepted at any time. Badge sharing, splitting, and reprints are strictly prohibited.

Event Cancellation or Postponement

ASAE reserves exclusive right to modify, postpone/reschedule or cancel programs for any reason, including but not limited to emergency, inclement weather or other 'acts of God'. If there is an event cancellation, every attempt will be made to reschedule, and registration fees will be applied to the rescheduled event date. Any travel, lodging, or incidental expenses incurred related to a cancelled event cannot be refunded under any circumstances. If a cancelled event cannot be rescheduled, ASAE will determine an equitable basis for the refund of a portion or all of the registration fees, after due consideration of circumstances and expenditures.

Consent to Use of Photographic Images

Registration and attendance at, or participation in, ASAE meetings and other activities constitutes an agreement by the registrant to the use and distribution of the registrant or attendees' image or voice in photographs, videotapes, electronic reproductions and audiotapes of such events and activities by ASAE and other third parties, including but not limited the venue, the host city and the host CVB.