LeadHERshift: Empowered Women and Leadership Presence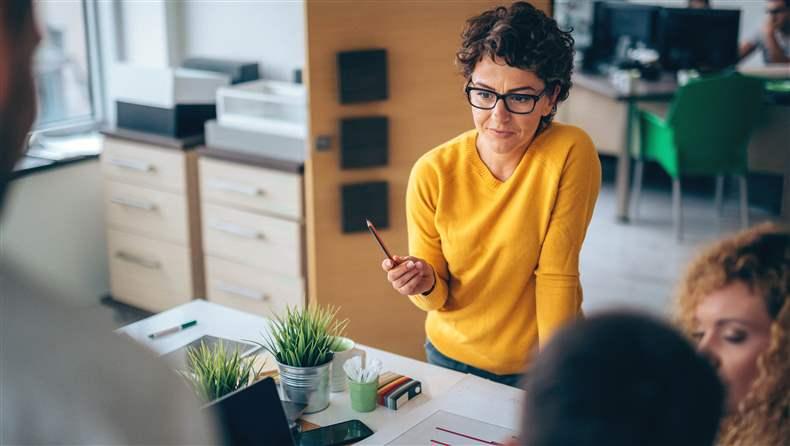 Event Information
Date(s):
Jan 22, 2020 - Jan 22, 2020
Time:
2:00 PM - 3:00 PM
Location:
online

United States
CAE Hours:
1
Levels:
Foundational
Member Price:
$34.00
NonMember Price:
$45.00
Description
As a woman working in associations, do you encounter obstacles, such as unconscious bias, that get between you and expression of your voice? Are you willing to speak up in a crowded room, and do you know how to position your statements in ways that help you to be heard? Are you expressing correct body language, or are you being submissive without even realizing it?
In this seminar—part of a six-part online seminar series designed to educate, inspire, and cultivate high-performing, high-potential women leaders throughout the association community—explore how to exude confidence and express own your thoughts. Learn to avoid common pitfalls that can decrease your visibility and prevent you from being heard as an expert.
This online seminar features facilitated audio content and conversations. Before the session, registrants will receive login information and links to test their computer and become acquainted with the platform. Participants will have access to the recorded session, reference materials, and more for up to 30 days following the program.
Registration for this online session will close Monday, January 20, 2020, at 12:00 p.m. ET.
The full six-part series is also available for registration, or you may register for any of the other individual sessions:

Our Guarantee

Our goal is to provide truly exceptional offerings and service, and we won't be happy until you are. If any programs, products or services of ASAE do not fulfill our promise, we will make the situation right.

Cancellation, Refund & Substitution Policy

Submit all requests to ASAE Registration via email at [email protected] All registration cancellations and refund requests must be made in writing by  January 14, 2020, to receive a full refund, less a $75 administrative fee. Refunds cannot be approved for requests received after this date, to include no-shows. Substitutions are gladly accepted at any time. Badge sharing, splitting, and reprints are strictly prohibited.

Event Cancellation or Postponement

ASAE reserves exclusive right to modify, postpone/reschedule or cancel programs for any reason, including but not limited to emergency, inclement weather or other 'acts of God.' If there is an event cancellation, every attempt will be made to reschedule, and registration fees will be applied to the rescheduled event date. Any travel, lodging, or incidental expenses incurred related to a cancelled event cannot be refunded under any circumstances. If a cancelled event cannot be rescheduled, ASAE will determine an equitable basis for the refund of a portion or all of the registration fees, after due consideration of circumstances and expenditures.

Consent to Use of Photographic Images

Registration and attendance at, or participation in, ASAE meetings and other activities constitutes an agreement by the registrant to the use and distribution of the registrant or attendees' image or voice in photographs, videotapes, electronic reproductions and audiotapes of such events and activities by ASAE and other third parties, including but not limited the venue, the host city and the host CVB.