Join the Membership Revolution Online Seminar Series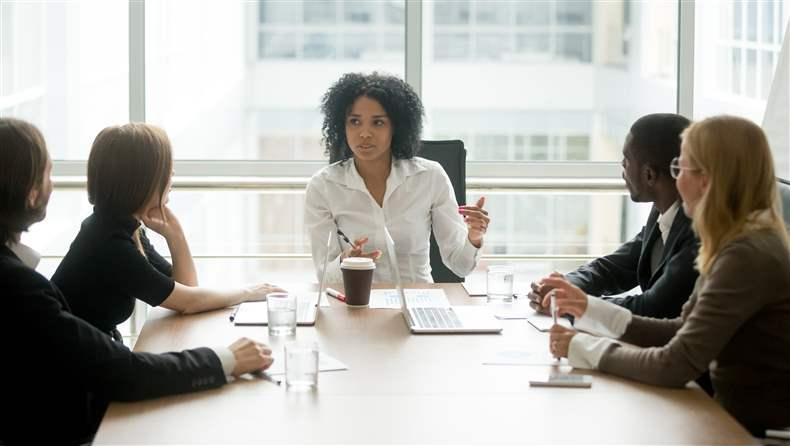 Event Information
Date(s):
Jan 22, 2019 - Jan 25, 2019
Location:
Online

United States
CAE Hours:
4
Levels:
Foundational
Member Price:
$99.00
NonMember Price:
$139.00
Access Points:
2
Description
CAE Credits: Registrants will earn a maximum of 4 CAE credits.
Associations have always existed to serve their members. But dramatic demographic and technological changes have produced shifts in member behavior and are driving the membership model to evolve. Today, associations are breaking free of a one-size-fits-all approach in favor of more varied membership options and more individualized opportunities for engagement.
This online seminar series will offer insight into the future of association membership. Register today to:
discover how to use metrics to measure member engagement
explore ways to keep members engaged in online communities
learn how to collaborate with chapters to develop a multi-channel recruitment campaign
hear how some tried-and-true retention and engagement practices may actually drive members away.
This online seminar series consists of four 60-minute live online sessions that feature facilitated audio content and conversations. Before the first session, registrants will receive login information and links to test their computer and become acquainted with the platform. Participants will have access to recorded sessions, reference materials, and more for up to 30 days following the program.
Registration for this online seminar series will close Monday, January 21, 2019, at 12:00 p.m. ET.
Register here for the full series, or register for one or more individual sessions:
Session 1: Membership Engagement Metrics in Action
Session 2: Cultivate a Vibrant Online Community
Session 3: Working With Chapters to Grow Membership
Tuesday, January 22, 2019
2:00 – 3:00 p.m.
Membership Engagement Metrics in Action
Highly engaged members are more likely to participate in activities, refer colleagues for membership, and renew their membership for years to come. But it's difficult to define and measure engagement, and when data is available, it often generates few actionable insights. In this session, explore a new, more productive approach to defining and measuring engagement.

Wednesday, January 23, 2019
2:00 – 3:00 p.m.
Cultivate a Vibrant Online Community
There was a time when "community" meant the people in your neighborhood. Today, online communities connect like-minded people all over the world and enable them to connect at any time from any place. When new members come to your online community, what do you do to keep them interested and motivate them to come back? Join this session and get the tools you need to cultivate a dynamic online community.

Thursday, January 24, 2019
2:00 – 3:00 p.m.
Working With Chapters to Grow Membership
More than ever, an organization's employees, leaders, and volunteers have the means to communicate and work collaboratively, but for many, effective cooperation remains a pipe dream. Discover how one trade association, leveraging collaboration among the national office and affiliates, developed a multi-channel recruitment campaign in a tough-to-reach member category with limited resources.

Friday, January 25, 2019
2:00 – 3:00 p.m.
10 Surefire Ways to Lose Members
Have you ever considered that some of your membership retention and engagement problems may be self-inflicted? In this interactive session, get a humorous look at the other side of membership retention: 10 common association practices that may be alienating the very members you are working so hard to engage. You'll explore how your association's conventional thinking and "tried and true" tactics may actually be driving members away.

Our Guarantee

Our goal is to provide truly exceptional offerings and service, and we won't be happy until you are. If any programs, products or services of ASAE do not fulfill our promise, we will make the situation right.

Cancellation, Refund & Substitution Policy

Submit all requests to ASAE Registration via email at [email protected] All registration cancellations and refund requests must be made in writing by January 15, 2019, to receive a full refund, less a $75 administrative fee. Refunds cannot be approved for requests received after this date, to include no-shows. Substitutions are gladly accepted at any time. Badge sharing, splitting, and reprints are strictly prohibited.

Event Cancellation or Postponement

ASAE reserves exclusive right to modify, postpone/reschedule or cancel programs for any reason, including but not limited to emergency, inclement weather or other 'acts of God.' If there is an event cancellation, every attempt will be made to reschedule, and registration fees will be applied to the rescheduled event date. Any travel, lodging, or incidental expenses incurred related to a cancelled event cannot be refunded under any circumstances. If a cancelled event cannot be rescheduled, ASAE will determine an equitable basis for the refund of a portion or all of the registration fees, after due consideration of circumstances and expenditures.

Consent to Use of Photographic Images

Registration and attendance at, or participation in, ASAE meetings and other activities constitutes an agreement by the registrant to the use and distribution of the registrant or attendees' image or voice in photographs, videotapes, electronic reproductions and audiotapes of such events and activities by ASAE and other third parties, including but not limited the venue, the host city and the host CVB.