Innovation LaunchPad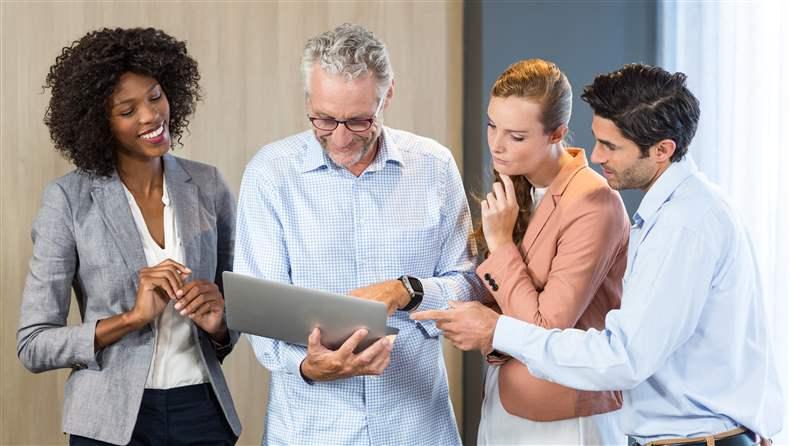 Event Information
Date(s):
Jan 29, 2020 - Jan 31, 2020
Time:
4:00 PM - 12:00 PM
Location:
Salt Lake City Marriott City Center

220 S. State St
Salt Lake City, UT 84111
United States
CAE Hours:
9
Levels:
Strategic
Event Status
Save the Date
Description
The Innovation LaunchPad is a creative, exciting opportunity for association teams to design, develop, and prototype new approaches for their toughest issues through the practical application of design thinking methodology. During a consultative and rigorous journey, teams of five from each participating association will undertake a project that culminates with an in-person experience to address and systematically generate solutions to a personalized design challenge.
Through a hands-on and evidence-based approach, teams will accelerate their organization's success by:
breaking through barriers to improve the bottom line
conducting necessary research to create a viable "human centered" prototype
achieving product, process, and business model innovations
delivering better results to expand market and increase overall member value
remaining relevant through continuous innovation
If you are interested in bringing a team to this unique experience and expanding their capacity for innovation more broadly, please contact the ASAE Learning Department at [email protected] concerning registration or consideration for future program offerings.
Wednesday, January 29, 2020

5:30 p.m.: Welcome reception hosted by Visit Salt Lake (location to be announced).

Thursday, January 30, 2020

8:30 – 9:00 a.m.: Breakfast

9:00 a.m. – 4:30 p.m.: Innovation LaunchPad Workshop (includes lunch)

Evening: Enjoy a dinner experience and a Sundance Film Festival event in Salt Lake City.

Friday, January 31, 2020

8:30 – 9:00 a.m.: Breakfast

9:00 a.m. – 12:00 p.m.: Innovation LaunchPad Workshop

Afternoon: Visit Salt Lake will host stay-and-play activities to enjoy after the workshop (to be announced).

Our Guarantee

Our goal is to provide truly exceptional offerings and service, and we won't be happy until you are. If any programs, products or services of ASAE do not fulfill our promise, we will make the situation right.

Cancellation, Refund & Substitution Policy

Submit all requests to ASAE Registration via email at [email protected] All registration cancellations and refund requests must be made in writing by January 22, 2020, to receive a full refund, less a $75 administrative fee. Refunds cannot be approved for requests received after this date, to include no-shows. Substitutions are gladly accepted at any time. Badge sharing, splitting, and reprints are strictly prohibited.

Event Cancellation or Postponement

ASAE reserves exclusive right to modify, postpone/reschedule or cancel programs for any reason, including but not limited to emergency, inclement weather or other 'acts of God.' If there is an event cancellation, every attempt will be made to reschedule, and registration fees will be applied to the rescheduled event date. Any travel, lodging, or incidental expenses incurred related to a cancelled event cannot be refunded under any circumstances. If a cancelled event cannot be rescheduled, ASAE will determine an equitable basis for the refund of a portion or all of the registration fees, after due consideration of circumstances and expenditures.

Consent to Use of Photographic Images

Registration and attendance at, or participation in, ASAE meetings and other activities constitutes an agreement by the registrant to the use and distribution of the registrant or attendees' image or voice in photographs, videotapes, electronic reproductions and audiotapes of such events and activities by ASAE and other third parties, including but not limited the venue, the host city and the host CVB.