CAE Kickoff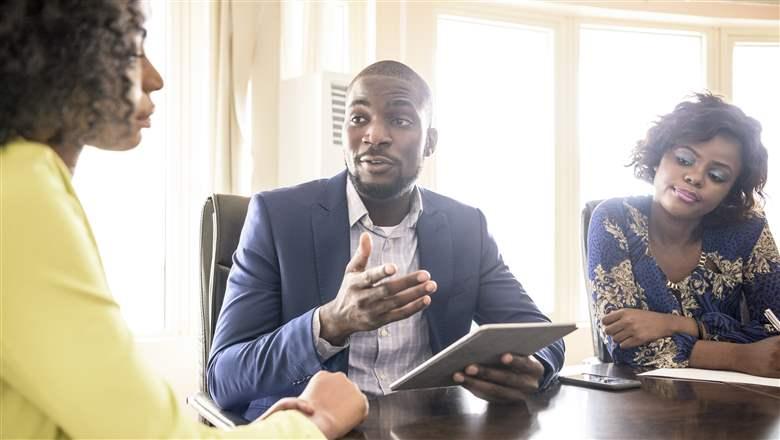 Event Information
Date(s):
Sep 06, 2017 - Sep 08, 2017 Eastern
Time:
9:00 AM - 4:15 PM
Location:
J.W. Marriott, Jr.–ASAE Conference Center / ASAE Building

1575 I Street NW
Washington, DC 20005
United States
CAE Hours:
20
Levels:
Applied
Member Price:
$1,045.00
NonMember Price:
$1,245.00
Access Points:
21
Description
Are you ready to pursue the Certified Association Executive (CAE) designation but don't know where to begin? Maybe you've signed up to take the CAE exam, but you're not sure how to prepare. If you are ready to earn your CAE, the Kickoff is your first step. And a copy of the CAE Study Guide is included in the price of registration.
The CAE exam covers a broad base of association management knowledge, so there's a lot of information to review, compile, and organize. The Kickoff will help you assess your knowledge of the content, sort out what is and is not covered on the exam, identify content areas you need to focus on, and even rediscover the joys of test-taking.
Register today to:
get a solid overview of the nine domains of association management covered in the exam.
learn how to approach the exam with the mindset of a chief staff executive.
take a practice exam to evaluate your progress and areas that need more attention.
develop a study plan.
forge long-term relationships with other association professionals and create study groups to help you prepare for the exam.
There is no prereading requirement for this program. Together, participants will review the materials that are considered CAE core resources. A bookstore will be available onsite each day should you wish to purchase reference books in addition to the CAE Study Guide, which is included in the price of registration.
Disclaimer
The CAE Kickoff is not affiliated with the CAE certification program. The CAE certification program is governed by the CAE Commission, an independent certifying body of ASAE. In adherence to best practices for certifying bodies, CAE Commission volunteers and CAE staff are not involved in the development of any preparatory program, and no preparatory program is endorsed by the CAE Commission, nor is any such program a prerequisite to earn the CAE. The CAE Commission and its staff are solely responsible for the policies and administration of the CAE program, including application deadlines and qualification requirements.
To learn more about CAE certification, visit the CAE page or contact the CAE department at [email protected] or 202-626-2759.
Wednesday, September 6, 2017

8:00 – 9:00 a.m.
Registration Opens

9:00 a.m. – 5:15 p.m.
Learn the Foundations

Receive an overview of the program, get into the chief staff executive mindset, review the legal issues relevant to association management, get reacquainted with test-taking, and get the CAE take on finance.

5:15 – 6:15 p.m.
Networking Event

Thursday, September 7, 2017

8:30 – 9:30 a.m.
Breakfast

9:30 a.m. – 4:15 p.m.
Start Thinking Like a CEO

Explore the domains that act as lenses for executive decision-making, relationship management, and strategic thinking. Explore approaches to studying.

Friday, September 8, 2017

7:45 – 8:15 a.m.
Breakfast

8:15 a.m. – 4:15 p.m.
Bring It All Together

Review the functional domains that a chief staff executive must understand and manage, and take a mock exam to get familiar with the test.

A special thank you to our Event Partners: Johnson Lambert Vault.

Our Guarantee
Our goal is to provide truly exceptional offerings and service, and we won't be happy until you are. If any programs, products or services of ASAE do not fulfill our promise, we will make the situation right.

Cancellation, Refund & Substitution Policy
Submit all requests to ASAE Registration via email at [email protected] All registration cancellations and refund requests must be made in writing by August 30, to receive a full refund, less a $75 administrative fee. Refunds cannot be approved for requests received after this date, to include no-shows. Substitutions are gladly accepted at any time. Badge sharing, splitting, and reprints are strictly prohibited.

Event Cancellation or Postponement
ASAE reserves exclusive right to modify, postpone/reschedule or cancel programs for any reason, including but not limited to emergency, inclement weather or other 'acts of God'. If there is an event cancellation, every attempt will be made to reschedule, and registration fees will be applied to the rescheduled event date. Any travel, lodging, or incidental expenses incurred related to a cancelled event cannot be refunded under any circumstances. If a cancelled event cannot be rescheduled, ASAE will determine an equitable basis for the refund of a portion or all of the registration fees, after due consideration of circumstances and expenditures.

Consent to Use of Photographic Images
Registration and attendance at, or participation in, ASAE meetings and other activities constitutes an agreement by the registrant to the use and distribution of the registrant or attendees' image or voice in photographs, videotapes, electronic reproductions and audiotapes of such events and activities by ASAE and other third parties, including but not limited the venue, the host city and the host CVB.