Women Executives Forum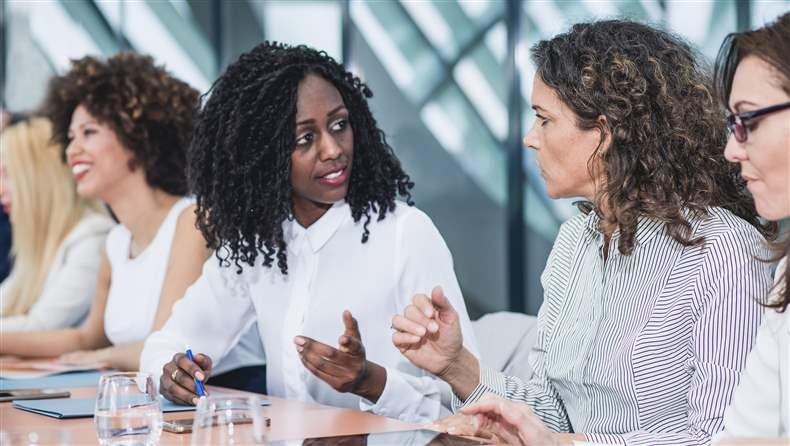 The Women Executives Forum explores the challenges and opportunities facing women leaders—executives in and aspiring to join the C-suite—and how men and women can take action to support gender equality.
This series of workshops features notable speakers from the association, nonprofit, and public sectors. Through education, collaboration, and networking, the Women Executives Forum provides a framework and tools to support women leaders in the association community, facilitating the leadership pipeline and helping associations transform their organizations and the communities they serve.
Each edition of the Women Executives Forum features a thought-provoking keynote presentation followed by facilitated table discussions. In-person meetings are supplemented with quarterly online discussions to continue the dialogue throughout the year.
Throughout 2022, Women Executives Forum workshops will include a mix of virtual and in-person programs based on updated health guidelines. Programs will continue to explore the ways in which entrepreneurial thinking is encouraged and embraced for women in associations. Some forums will be held in conjunction with ASAE's major conferences, while others will take place on their own throughout the year.
Once dates and topics are confirmed, you can find details by searching "Women Executives Forum" on the event calendar.
For forums co-located with ASAE conferences, conference registration is not required.
For more information, contact:
ASAE Learning
learning@asaecenter.org
202-326-9508
Thank you to our Strategic Partner and host of the Women Executives Forums