Organization Membership FAQs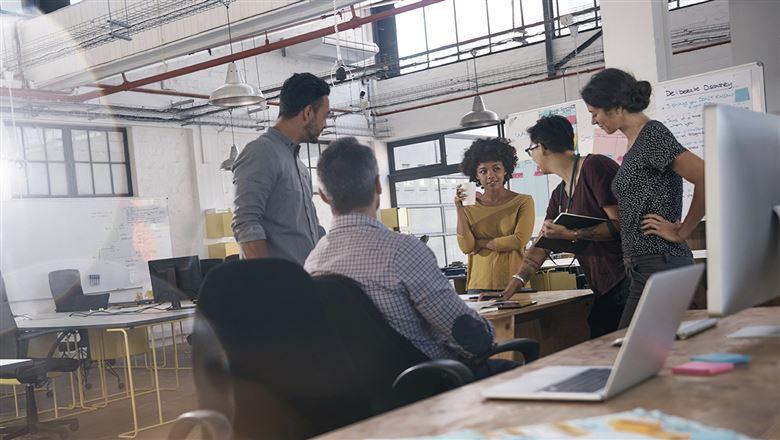 My organization is interested in organization membership. What are the requirements?
ASAE provides various membership options for organizations. Organization membership options are offered to associations and association management companies and are segmented based on staff size:
Why should my organization purchase an organization membership?
Organization membership provides one flat annual rate that offers membership benefits to every employee at one location. It gives your staff direct access to the most comprehensive body of knowledge in association management and connects your team to the expertise and experience of more than 40,000 association professionals. With an organization membership, an association or AMC can plan ahead and budget for professional development, save time and money, and enhance the power and performance of the entire organization.
My organization has multiple offices in multiple states. How can we take advantage of the organization membership?
Organization memberships are based on an organization's office address. Organizations with offices in multiple states will be responsible for paying for multiple memberships.
My organization has more than one ASAE individual member, and we wish to upgrade to an organization membership. What should we do?
Please contact Member Relations at 202-626-2727 or mbrdev@asaecenter.org for an adjusted invoice.
My organization is ready to join ASAE. How do we apply?
There are four easy ways to sign up for an organization membership:
Print your membership application, then scan and email it to asaeservice@asaecenter.org.
Mail your printed application to ASAE, c/o SunTrust Bank, P.O. Box 79263, Baltimore, MD 21279-0263.
Call our Member Service Center at 888-950-2723 or 202-371-0940 (in Washington, DC).
If your organization has employees with an ASAE membership, please call us for an adjusted invoice.
My organization does not have an organization membership. If several of our staff are members, can we be billed at one time for all of our memberships?
We do not offer consolidated billing for multiple individual memberships at an organization. However, you can coordinate start dates among your colleagues so that you receive invoices at the same time. Please contact Member Relations at 202-626-2727 or mbrdev@asaecenter.org for assistance.

My employer recently joined ASAE as an organization member. When will I begin to receive membership benefits and communications?
Organizations that pay by credit card will have access to members-only resources with 24 hours. For organizations that pay by check, it may take up to two weeks to gain access to benefits. Associations Now magazine is bimonthly; all members should allow six to 10 weeks to receive their first issue. New members will begin receiving Associations Now Daily News immediately.
If you currently have an ASAE profile, log in to your account to gain immediate access to your ASAE member benefits. If you are new to ASAE, a member profile has been created for you, and your login credentials have been emailed to you. To access your profile, log in here. If you need assistance, contact Member Relations at 202-626-2727 or mbrdev@asaecenter.org.
Do I have access to ASAE's Associations Now magazine?
All ASAE members have access to Associations Now news, blogs, and the magazine online at associationsnow.com (you may also access magazine content here). Individual members have print magazine subscriptions.
I have not received my Associations Now magazine. Who should I contact?
Associations Now is published bimonthly. Please allow up to 10 weeks for delivery of your first issue. If you have not received it within that time, contact Member Relations at 202-626-2727 or mbrdev@asaecenter.org.
What if my organization's staff size changes during our membership term?
At the time of renewal, your organization membership invoice may reflect an adjusted amount based on your current staff size.
Is my membership renewal due on the anniversary of my organization's join date?
ASAE membership terms are on an anniversary cycle, so you will renew on the anniversary of your join date. Your membership period is for one year.
We are an organization member of ASAE, and a staff member recently left. Can we transfer that membership to the new hire?
Yes. Organization memberships include the right for associations to add new and replacement staff to the extent allowed by their membership purchase. Contact Member Relations at 202-626-2727 or mbrdev@asaecenter.org if you have questions.
I left my position with an organization that had an ASAE organization membership and will begin working at another association. Can I keep my membership?
Your ASAE membership will follow you as long as you work for an association or AMC through the original renewal date. When you begin your new position, please contact our Member Service Center at 888-950-2723 to update your record.
Questions about membership?
Contact ASAE Member Services
888-950-2723
(202-371-0940 in Washington, DC)
asaeservice@asaecenter.org