Association Law Essentials: Association Events Post-COVID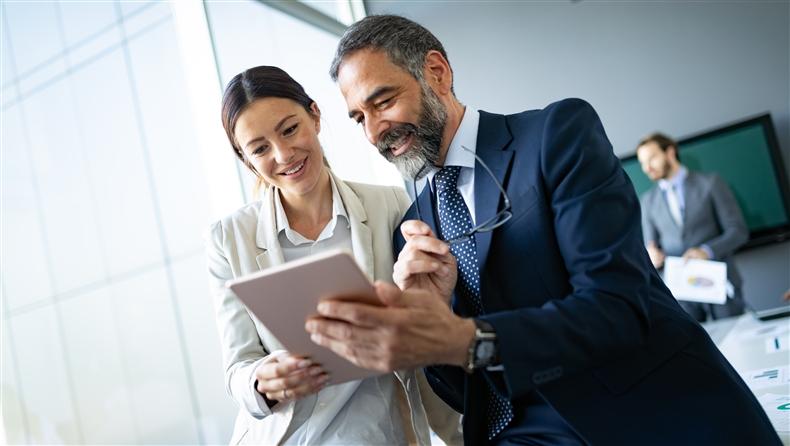 Event Information
Date(s):
Sep 27, 2023 - Sep 27, 2023
Time:
2:00 PM - 3:00 PM
Location:
CAE Credits:
1
Levels:
Applied
Member Price:
$40.00
NonMember Price:
$52.00
Description
CAE Credits: Each seminar in this series qualifies for 1 CAE credit. Participation in the full series qualifies for 3 CAE credits. Credits can only be earned through live attendance of each seminar. Watching recorded seminars will not count toward CAE credit.
Learn how to address the new considerations in event site selection and contracts in light of public policy in the states; also understand the legal requirements, contract terms, and policy issues for association events that are new and different since COVID. Facilitator: Jerry Jacobs, Partner, Pillsbury, Winthrop, Shaw and Pittman Panelists: Debra Ben Avram, CEO, Association for the Advancement of Blood & Biotherapies Julia Judish, Special Counsel, Pillsbury, Winthrop, Shaw and Pittman
This online seminar features facilitated audio content and conversations. Soon after registering, attendees will receive login information from Zoom. Participants will have access to the recorded session, reference materials, and more for up to 30 days following the program.
Registration for this online seminar will close Wednesday September 27th, 2023 at 1:00 p.m. ET.
Seminar Topics:
---
Meet the Facilitator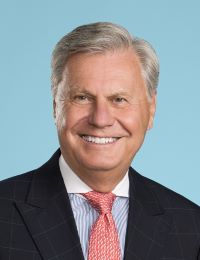 Jerald A. Jacobs, Esq.
Jerald A. Jacobs is a partner with the Pillsbury law firm in Washington, DC and head of the firm's Nonprofit Organizations Practice. He has served as General Counsel to ASAE for more than twenty years. Jerry has produced a dozen books on nonprofit organization law, including the Association Law Handbook, 6th Edition, The Legal Guide to Nonprofit Mergers and Joint Ventures, Certification and Accreditation Law Handbook, 3rd Edition, and Legal Duties for Directors, all published by ASAE.
Meet the Speakers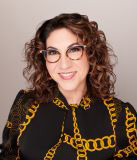 Debra Ben Avram, CEO, Association for the Advancement of Blood & Biotherapies
Debra BenAvram, FASAE, CAE, is CEO of AABB in Bethesda, MD. She previously served as the CEO of the American Society for Parenteral and Enteral Nutrition Debra received a B.S. in dietetics with a concentration in business from the University of Maryland and an M.S. in educational leadership with an emphasis on leadership and organizational culture from Miami University. Debra also holds a certificate in executive leadership from Cornell University. As an active volunteer leader, she is an ASAE Fellow and currently serves on ASAE's board. In 2010, Debra was recognized with ASAE's Emerging Leader Award: Women Who Promote Excellence in Associations.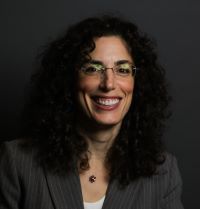 Julia Judish, Special Counsel, Pillsbury, Winthrop, Shaw and Pittman
Julia Judish is Special Counsel with the Nonprofit Organizations practice of Pillsbury Winthrop Shaw Pittman LLP. She regularly advises nonprofit organizations on legal compliance, employment issues, DEI, credentialing, ethics and disciplinary codes, ADA accessibility, and related areas, working with both staff leadership and Boards. She also served on the firm's COVID-19 Task Force, advising employers and associations on a range of pandemic and post-pandemic issues. Ms. Judish writes extensively on nonprofit and employment legal issues; she co-authored the Due Process and ADA chapters of the Certification and Accreditation Law Handbook (3rd ed.) and the Certification Law chapter of the Certification: The ICE Handbook (3rd ed.). She graduated cum laude from Harvard Law School and has received multiple honors for excellence in legal services.
Accessibility Features:
This program will be hosted via Zoom and will have professional live captioning provided by 3PlayMedia. If you have questions about this event's accessibility, please reach out to Linnae O'Flahavan
Our Guarantee
Our goal is to provide truly exceptional offerings and service, and we won't be happy until you are. If any programs, products, or services of ASAE do not fulfill our promise, we will make the situation right.

Cancellation, Refund & Substitution Policy

ASAE will fully refund program registrations fees in full with notifications submitted to ASAE Registration via e-mail at ASAEservice@asaecenter.org. All registration cancellations and refund requests must be made in writing by 5 business days before the program. Requests made in writing less than 5 business days prior to the first day of the program starting will receive a refund of registration fees minus a $50 administrative fee. Refunds cannot be approved for no-shows. Substitutions are gladly accepted at any time. Badge sharing, splitting, and reprints are strictly prohibited.

Event Cancellation or Postponement

ASAE reserves exclusive right to modify, postpone/reschedule or cancel programs for any reason, including but not limited to emergency, inclement weather or other 'acts of God'. If there is an event cancellation, every attempt will be made to reschedule, and registration fees will be applied to the rescheduled event date. Any travel, lodging, or incidental expenses incurred related to a cancelled event cannot be refunded under any circumstances. If a cancelled event cannot be rescheduled, ASAE will determine an equitable basis for the refund of a portion or all of the registration fees, after due consideration of circumstances and expenditures.

Consent to Use of Photographic Images

Registration and attendance at, or participation in, ASAE meetings and other activities constitutes an agreement by the registrant to the use and distribution of the registrant or attendees' image or voice in photographs, videotapes, electronic reproductions and audiotapes of such events and activities by ASAE and other third parties, including but not limited the venue, the host city and the host CVB.