Annual Digital+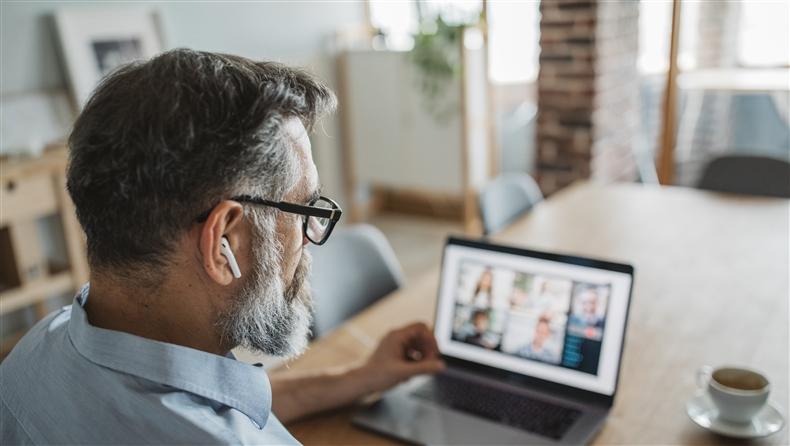 Event Information
Date(s):
Sep 05, 2023 - Nov 30, 2023
Location:
Online

United States
CAE Credits:
7
Member Price:
$349.00
NonMember Price:
$399.00
Description
Give your entire team the opportunity to experience Annual Digital+, crafted for ASAE community members. The Annual Digital+ offers BRAND NEW, on-demand sessions across a wide variety of topics to help you increase their skillsets and generate results. Features:
90-day access* beginning on Tuesday, September 5 2023
11 New on-demand education sessions, including two recordings from ASAE Annual Keynote Speakers
All sessions will be CAE-eligible


Agenda
---
What's the key to delighting members? Leading with empathy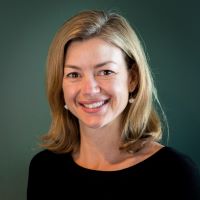 Tammy Rutherford
Managing Director, Rustici Software
Tammy Rutherford is the Managing Director at Rustici Software, which helps eLearning companies work well together. Since joining Rustici Software in 2011, Tammy has advised hundreds of eLearning vendors, content publishers, associations, organizations and government agencies on strategies and software solutions for implementing and taking advantage of eLearning standards in their products and systems. As the Managing Director, Tammy is in the highest leadership position at Rustici Software, which is predominantly occupied by men across the learning technology industry.
---
How to Perform a Strategic Assessment and Reinvigorate Your Event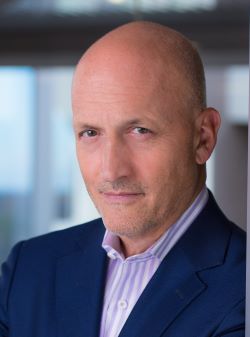 Alex DeBarr
Advisor to the CEO and Board Member, Naylor Association Solutions
Alex DeBarr is currently Advisor to the CEO and Board Member at Naylor Association Solutions. From 2006-2023 Alex served as President and CEO of Naylor in its exclusive service to professional and trade associations in the U.S. and Canada. During Alex's 17 year tenure, Naylor tripled its client base and more than doubled its revenue. His notable initiatives include the launch of an all-digital suite of association products, the additions of a variety of event management, SaaS, consulting and marketing services and the introduction of Naylor Marketplace, an online store that enables Naylor's 1,600+ association clients to seamlessly integrate third-party software applications. He also drove the acquisition of the Digital Summit series of marketing conferences in the U.S. and spearheaded the launch of ONE NAYLOR, an internal company initiative that has dramatically changed how Naylor manages and executes projects for its clients through hyper-focused customer service and actionable insights from data analytics, among other features. Prior to joining Naylor, Alex spent 22 years at Advanstar Communications (now part of Informa plc), the last nine years as an executive vice president overseeing the integrated event, publishing and digital franchises in the travel, hospitality, healthcare, powersports, veterinary medicine and automotive industries, among others.
---
The CEO Interview: Tips for Success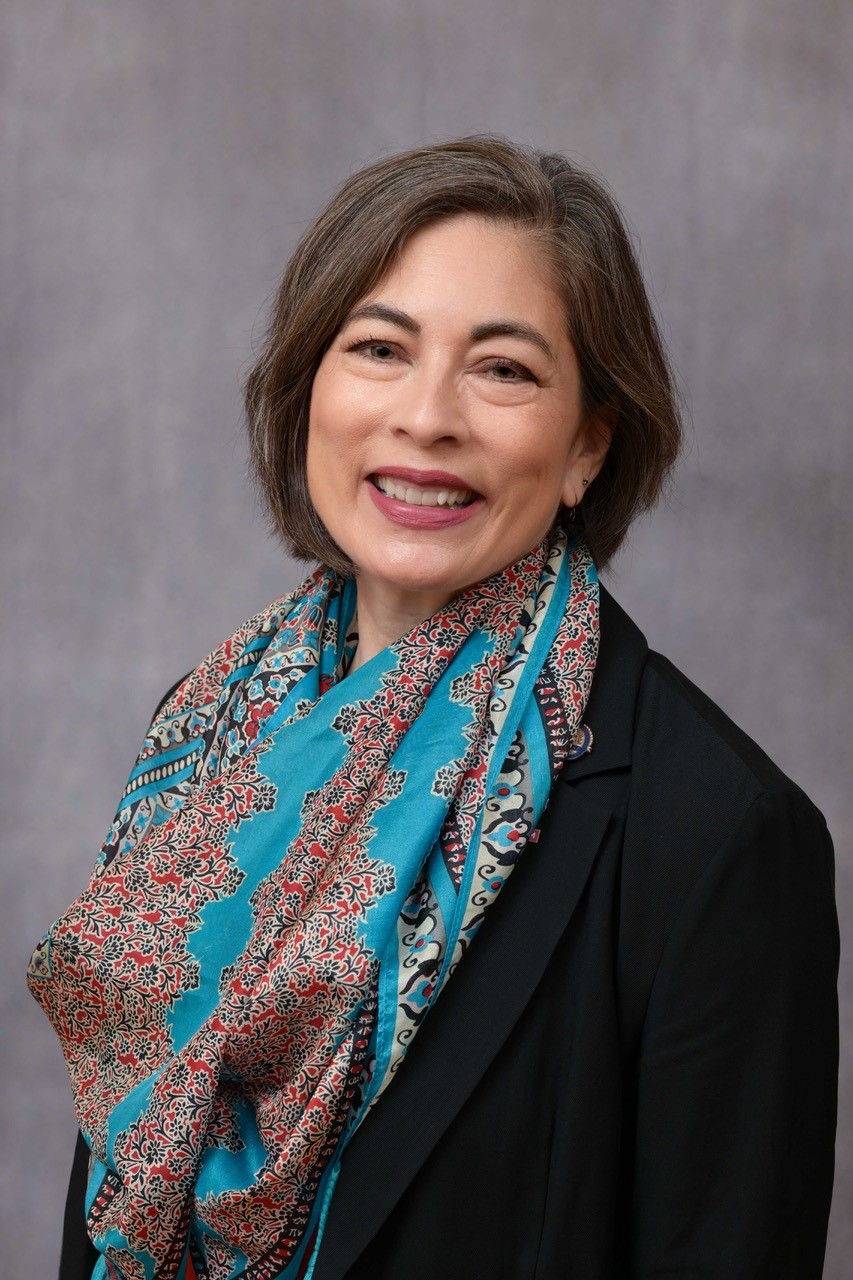 Wendy-Jo Toyama, MBA, FASAE, CAE
CEO, American Academy of Hospice and Palliative Medicine
Wendy-Jo Toyama, MBA, FASAE, CAE serves as Chief Executive Officer of American Academy of Hospice and Palliative Medicine, a client of the Association Management Center. She is passionate about advancing diversity, equity and inclusion having served on various EDI committees throughout her career beginning in the early 90s at Tribune Company and through her 25 years as an association professional. She serves as past-chair for the ASAE Diversity + Inclusion Committee and is a Certified Association Executive. She holds an MBA from Northwestern University's Kellogg School of Management and a BA in Fine Arts from Indiana University.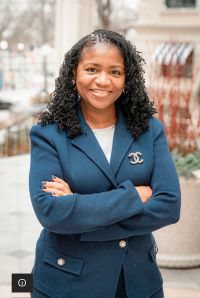 Leslie M. Stokes
Vice President, Vetted Solutions
Leslie is a Vice President at Vetted Solutions, an executive search firm that specializes in placing association leaders. She has experience as a senior executive for several prominent names in the pharmaceutical industry and healthcare field, including Baxter Healthcare, Johnson & Johnson and Merck. She transitioned into the association space and served as Senior Vice President of the American Medical Association, Interim CEO of the American Brain Tumor Association, Chief Product, Marketing and Sales Officer at the American Health Information and Management Association and Interim CEO at the National Association for Personal Financial Advisors. Her insights into organizational leadership and active advocacy on DEIA (diversity, equity, inclusion and accessibility) have made her a popular speaker, both in the healthcare and life sciences arena and broader economic sectors. She has been notably active in such groups as the National Black MBA Association and the Delta Sigma Theta Sorority Inc. Teenage Mentoring Program. Leslie holds an MBA in International Business from Temple University and a bachelor's degree in Business Administration and Marketing from Pennsylvania State University.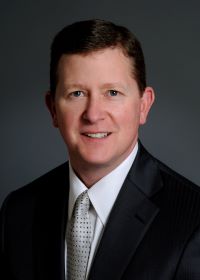 Steve Miller, CAE
CEO, Association of Organ Procurement Organizations
Steve Miller currently serves as the Chief Executive Officer for the Association of Organ Procurement Organizations (AOPO), a position he has held since February 2020. In this capacity he provides strategic, financial, and operational leadership to the organization while working with a team of 10 to serve the association's members.
Prior to joining AOPO, Miller was the Chief Operating Officer at the Ambulatory Surgery Center Association (ASCA). In this role, he oversaw ASCA's state and federal legislative and regulatory affairs, public outreach, membership marketing, strategic planning, and research efforts. He previously was Director of Government and Public Affairs for ASCA.
Before joining ASCA, Miller served as the Director of OPHTHPAC and Political Affairs for the American Academy of Ophthalmology, Senior Director of Legislative Affairs for the American Health Care Association, and spent seven years on Capitol Hill, including serving as a Special Assistant to US Senator Harry Reid.
Miller graduated from Westmar College in LeMars, Iowa, with a degree in political science and minors in computer science and economics. He received his Certified Association Executive (CAE) in 2014 and his Executive MBA from Georgetown University in May 2020.
---
Navigating a CEO Change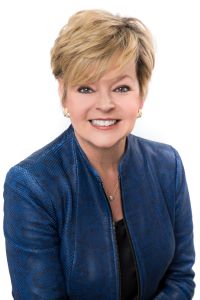 Susan Cantrell
CEO, Academy of Managed Care Pharmacy (AMCP)
Susan Cantrell is Chief Executive Officer of the Academy of Managed Care Pharmacy (AMCP) in Alexandria, Virginia. AMCP is the national professional society of pharmacists and other health care practitioners who develop and provide a diversified range of clinical, educational, and medication management services and strategies on behalf of the 200 million Americans covered by a managed care pharmacy benefit. AMCP's more than 8,000 members serve society by the application of sound medication management principles and strategies to improve health care for all.
Before joining AMCP, Susan was Senior Vice President and Managing Director, Americas for the Drug Information Association (DIA), an 18,000-member global society of professionals involved in the development and life-cycle management of pharmaceuticals and other medical products. Before DIA, she was Vice President of Resources Development at the American Society of Health‐System Pharmacists (ASHP), where she worked for 19 years in a series of progressively responsible positions.
Susan is a graduate of the University of Mississippi School of Pharmacy and she received her Certificate in Public Health from the University of North Carolina Gillings School of Public Health. A registered pharmacist and former hospital and home care pharmacy administrator, she has extensive experience in pharmacy leadership, medical education, health policy and regulation, and nonprofit association management. She is certified by the American Society of Association Executives (ASAE) as a Certified Association Executive (CAE) and is the current vice-chair of the ASAE International Section Council.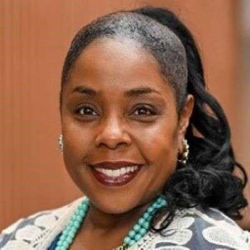 Lynette Bradley-Baker, CAE
Senior Vice President, Chief Engagement Officer American Association of Colleges of Pharmacy
Dr. Lynette Bradley-Baker is Senior Vice President of Public Affairs and Engagement at the American Association of Colleges of Pharmacy (AACP). A member of the AACP Executive Leadership Team, she oversees a variety of elements for AACP including Professional Affairs, Communications, Knowledge Management, Strategic Engagement, and Membership. She has been on staff at AACP since August 2010 and has held the positions of Director of Professional Alliance Development and Vice President of Public Affairs and Engagement.
Dr. Bradley-Baker graduated from the University of Maryland School of Pharmacy with a Bachelor of Science in Pharmacy and from the University of Maryland, Baltimore Graduate School with a Doctor of Philosophy, with an emphasis on patient education/information services. She has worked in a variety of settings including health care research, retail/community pharmacy, and academia. Prior to joining AACP, she was an assistant professor at the University of Maryland School of Pharmacy, where she oversaw the pharmacy management courses and mentored Doctor of Pharmacy/Master of Business Administration (MBA) students and was awarded a National Cancer Institute (NCI) Training Grant. Dr. Bradley-Baker worked for CVS/pharmacy for many years in a variety of positions including Pharmacy Technician/Intern, Pharmacy Manager, Regional Healthcare Manager, Pharmacy Supervisor for the Baltimore, Maryland area and Manager of Professional and College Relations, where she was responsible for the sourcing, recruitment and hiring of licensed pharmacists and pharmacy students for the Delaware, Maryland, Virginia and Washington, DC areas. She has also worked as a Principal Health Research Scientist for Battelle Centers for Public Health Research and Evaluation.
In July 2015, Dr. Bradley-Baker completed two 4-year terms (governor appointed) on the Maryland Board of Pharmacy. She has held various leadership roles in the Maryland Pharmacists Association and is also a past- president and board member of the University of Maryland School of Pharmacy Alumni Association. Dr. Bradley-Baker has received numerous awards including the University of Maryland School of Pharmacy Honored Alumnus Award, the Mutual Companies Distinguished Young Pharmacist Award for the state of Maryland and Honorary President of the Maryland Pharmacists Association. She is the author of a book published by the American Pharmacists Association, Getting Started as a Pharmacy Manager.
Jayne Somes-Schloesser
Principal, SOS Association Solutions
The goal in Operations is to assure the entire organization can effectively deliver on their goals and objectives. This is achieved by providing up to date business tools, processes and support that enables each member of the staff to be effective in delivering on the organization's Board-approved strategies and objectives. I am responsible for an association's business operations including human resources, Board meeting planning and preparation, information technology and systems, and facilities management. My strengths include: 1) aligning Operations to organization business plans; 2) managing complex organizational projects; 3) identifying skills in others and building on those skills; 4) improving organizational efficiencies; and 5) achieving results. I am committed to delivering quality service and support.
---
Looking Ahead: The Future of International Association Engagement and Impact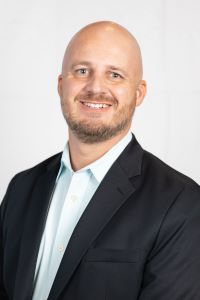 Thomas F. (Tommy) Goodwin, FASAE, CAE
Vice President, Government Relations, Exhibitions & Conferences Alliance (ECA)
Thomas F. (Tommy) Goodwin, FASAE, CAE is Vice President for the Exhibitions & Conferences Alliance (ECA), a newly-formed association dedicated to the advancement of the business events industry. In this role, he leads ECA's advocacy and member engagement work on behalf the global face-to-face business events sector. Prior to joining ECA, Tommy spent 20+ years leading social impact, public affairs, and international engagement efforts for several globally-recognized associations and corporations, including Oracle, AARP, and the Project Management Institute. He was also a research fellow at Harvard Business School focused on the international political and legal environment in which businesses operate. Tommy has a B.B.A. from The George Washington University, an M.B.A. from Auburn University, and a Postgraduate Diploma in E.U. Law from King's College London. He is a frequent author and speaker on a wide range of international association topics for ASAE and other leading organizations.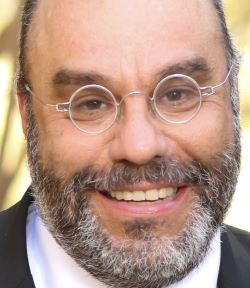 Matty Rubenstein
Retained Association Strategist/Strategy Consultant, Aspaklaria
Matty is an association thought leader and consultant. As an advisor to many senior executives across IEEE and other associations for the past 15 years, in addition to 15 years in industry with blue-chip companies, he has broad operational and strategic experience, as well as deep understanding of the association industry as a whole. He writes about next generation associations and legacy conferences & events for many websites and publications, as well as continuing to deliver advisory services through his consultancy - Aspaklaria. You can find Matty on LinkedIn by his hashtag #strategymatty or send him an email.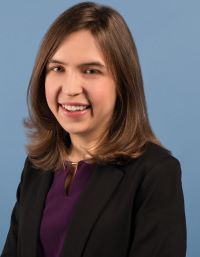 Jeanette Gass
Senior Program Manager, Global Engagement for ICMA
Jeanette Gass is Senior Program Manager, Global Engagement for ICMA where she is responsible for global growth through ICMA's Global Engagement Strategy. She holds a Master of Arts in Global Communication from George Washington University and a Master of Science in Nonprofit & Association Management from University of Maryland University College. She received her Bachelor of Arts in International Studies from The University of Iowa with a focus in international communications. Outside of work, she is Vice President for the Association of Certified Nonprofit Professionals, a volunteer with Phi Sigma Pi National Honor Fraternity, and is a member of the Young Professionals Advisory Council for ASAE. In 2019, she was named an ASAE NextGen Scholar and was named to Association Forum's 2020 Forty Under 40 for her interest in and commitment to association management.
---
Building Trust and Protecting Reputations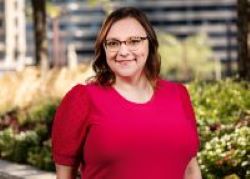 Ande Leslie
Marketing Director, Smithbucklin
Ande Leslie is a Marketing Director at Smithbucklin and currently serves the Association for Nursing Professional Development and the Popcorn Board. With 15+ years of experience in association marketing, Ande specializes in driving results and meeting clients' strategic goals in brand management, membership, year-round education, conference attendance, sales programs, social media, and advertising. She also leads the external marketing strategy and business development activities for Smithbucklin. Ande holds a Bachelor of Arts in public relations and advertising from Grand Valley State University in Allendale, Mich. and is a certified nonprofit professional (CNP).
---
Supporting DEI through credential development and operation: A case study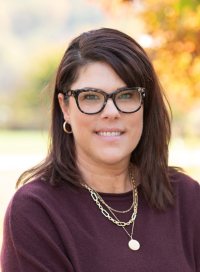 Amanda Dainis
CEO / Lead Psychometrician, Dainis and Company, Inc.
Amanda is the founder of Dainis and Company. She holds a PhD in Assessment and Measurement as well as a Masters' in Public Administration, both from James Madison University. Amanda is a lead psychometric assessor for the ANSI / ISO 17024 standard, and a leading speaker on the topic of credentialing. Dr. Dainis calls the Shenandoah Valley home, but travels the world helping associations develop certification programs and navigate the accreditation process.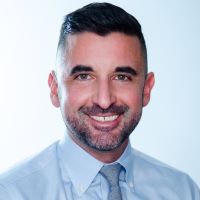 Joseph DeSanto Jones
Executive Director, Higher Education Consortium for Student Affairs Certification
Joey serves as the inaugural executive director of the Consortium and leads its efforts to promote and advance the field through Student Affairs Educator Certification. This certification program recognizes student affairs educators who demonstrate competency in established domains, commit to ongoing learning and professional development, and comply with the code of ethics.
Joey has held numerous professional roles with NASPA-Student Affairs Administrators in Higher Education including founding director of NASPA Advisory Services, assistant vice president for organizational development, directing professional development programs, and managing volunteer engagement efforts. Over the course of his career, he has led or participated in approximately 50 consultations and external reviews of student affairs divisions, programs, and services at public and private colleges and universities of various sizes in the United States and Canada.
Joey holds an M.Ed. in College Student Personnel and a B.A. in Communication Studies from the University of Maryland, College Park.
---
Meet Your Members: The 10 Personas Driving Today's Associations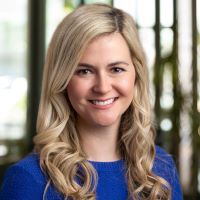 Erin Sullivan
Vice President of Marketing, Personify
A recognized leader in marketing, brand and content, Erin Sullivan, VP of Marketing at Personify, has spent over 15 years helping organizations tell meaningful stories and create effective engagement strategies. Her diverse background includes developing highly effective national marketing campaigns and digital tools in the software, consumer goods, healthcare and nonprofit sectors. Since obtaining her MBA in Marketing and MA in Journalism in 2016, Erin has focused on empowering associations and nonprofits to better engage their members and donors through technology and the use of data-driven insights. At Personify, she leads a talented team of marketers who execute campaigns supporting nonprofit organizations, associations of all sizes, event professionals and trade show organizers.
---
Ethics Avengers Assemble!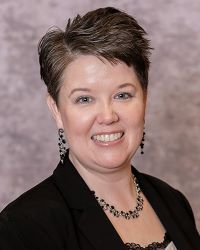 Debbie Trueblood, MSW, FASAE, IOM, CAE
Senior Consultant, Association Management Center (AMC)
Debbie Trueblood, MSW, FASAE, IOM, CAE is a Senior Consultant with Association Management Center (AMC). She has been in the association community for 21 years. She has served six associations as Executive Director, beginning in 2002. As a consultant and frequent speaker, she supports associations with DEI, ethics, governance, and strategic planning. She serves on the boards for the American Society of Association Executives (ASAE) and the National Association of Park Foundations (NAPF). She became a Fellow of ASAE (FASAE) in 2022 and earned her Certified Association Executive (CAE) in 2008. She was the 2018-2019 Chair of the ASAE Ethics Committee and led the development of the ASAE Ethics Toolkit. She chairs Association Forum's Welcoming Environment Committee. Under her leadership, her former association received four ASAE Power of A awards. Debbie received her former association's Diversity Icon Award in 2019. She received Association Forum's "Forty Under Forty" award in 2014.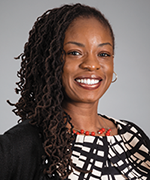 Artesha Moore, FASAE, CAE
President and CEO, Association Forum
Artesha Moore, FASAE, CAE is the President and CEO of Association Forum. Artesha brings more than 20 years of association management experience to Association Forum. Throughout her career, she has helped associations set and exceed aggressive membership and volunteer engagement goals while integrating new technology solutions and strategies. Artesha holds a Bachelor of Business Administration and Management degree from the University of Maryland. She is an active contributor within the broader association community. A member of the American Society of Association Executives (ASAE) since 2001, she is a Certified Association Executive (CAE) and was inducted into ASAE's Diversity Executive Leadership Program (DELP) in 2010. Named one of Association Trends magazine's 2012 Young and Aspiring Association Professionals, she was recently selected as one of the 2021 ASAE class of Fellows. She also served as faculty for US Chamber of Commerce Institute for Organization Management where she developed a course to teach the new DEI curriculum.
---
Annual Meeting Keynote: Soledad O'Brien
Soledad O'Brien is an award-winning documentarian, journalist, speaker, author, philanthropist, and founder of Soledad O'Brien Productions, a media production company dedicated to telling empowering and authentic stories on a range of social issues. She anchors and produces "Matter of Fact with Soledad O'Brien," a political magazine program syndicated in 95% of the country for Hearst Television. She is a correspondent for HBO Real Sports.
Soledad has a national impact through her speeches and books, including her critically acclaimed memoir "The Next Big Story" and "Latino in America," and through her 1.3 million Twitter followers and half a million Instagram followers.
Her work has been recognized with five Emmy awards, two George Foster Peabody Awards, and four Gracie Awards—an award which honors women in media. She has also won two Cine Awards for her work in documentary films, as well as an Alfred I. DuPont Award. Soledad and her husband Brad founded the PowHerful foundation in the wake of Hurricane Katrina, which has helped dozens of young women get to and through college and to date has connected thousands of young women with mentoring conference.
---
Annual Meeting Keynote: Chad Foster
Chad E. Foster believes he is successful not despite being blind, but rather because of it. He embraced his problem and turned it into a solution.
Can you imagine going blind just as you're getting ready to go to college? When most people were preparing for the adventure of adult life, Chad was watching the world he grew up in fade to black. But that didn't stop him from becoming the first blind person to graduate from the Harvard Business School leadership program. Or from climbing the corporate ladder as a highly successful finance and sales executive "rainmaker." Or from developing the first customer relationship software for the visually impaired. Or from becoming an avid black diamond skier.
The author of the book Blind Ambition: How to Go from Victim to Visionary (HarperCollins Leadership, 2021), Chad's remarkably active, positive approach challenges traditional ideas of peak performance and inspires audiences to lean into the disadvantages that make them strong and unique.
---
*All education sessions will offer closed-captioning
Our Guarantee

Our goal is to provide truly exceptional offerings and service, and we won't be happy until you are. If any programs, products or services of ASAE do not fulfill our promise, we will make the situation right.

Cancellation, Refund & Substitution Policy

ASAE will fully refund program registrations fees in full with notifications submitted to ASAE Registration via e-mail at ASAEservice@asaecenter.org. All registration cancellations and refund requests must be made in writing by 10 business days before the program. Requests made in writing less than 10 business days prior to the first day of the program starting will receive a refund of registration fees minus a $50 administrative fee. Refunds cannot be approved for no-shows. Substitutions are gladly accepted at any time.

Event Cancellation or Postponement

ASAE reserves exclusive right to modify, postpone/reschedule or cancel programs for any reason, including but not limited to emergency, inclement weather or other acts of God. If there is an event cancellation, every attempt will be made to reschedule, and registration fees will be applied to the rescheduled event date. Any travel, lodging, or incidental expenses incurred related to a cancelled event cannot be refunded under any circumstances. If a cancelled event cannot be rescheduled, ASAE will determine an equitable basis for the refund of a portion or all of the registration fees, after due consideration of circumstances and expenditures..

Consent to Use of Photographic Images

Registration and attendance at, or participation in, ASAE meetings and other activities constitutes an agreement by the registrant to the use and distribution of the registrant or attendees' image or voice in photographs, videotapes, electronic reproductions and audiotapes of such events and activities by ASAE and other third parties, including but not limited the venue, the vendor and the sponsors.