ASAE CEO Issues Forum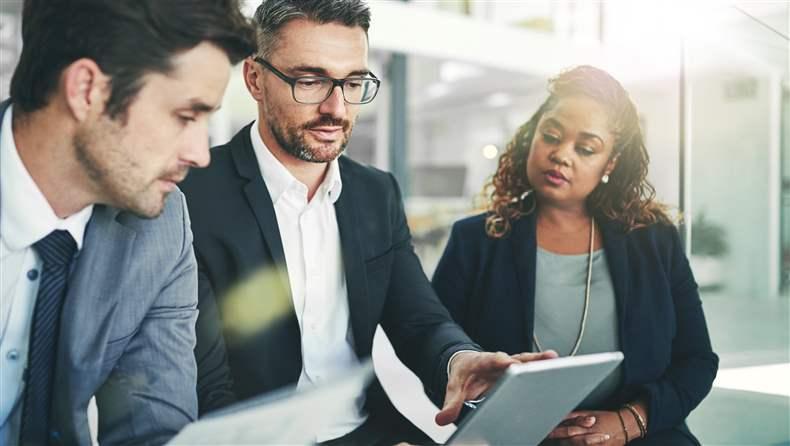 Event Information
Date(s):
Oct 12, 2023 - Oct 12, 2023
Time:
9:00 AM - 4:00 PM
Location:
American Bar Association

321 North Clark Street
Chicago, IL 60654
United States
CAE Credits:
5.5
Member Price:
$550.00
NonMember Price:
$715.00
Description
ASAE CEO Issues Forum
The Association CEO's role has evolved and become increasingly complex. Between social issues, the political and social divides, the mental health and wellness of employees (and themselves), and consistently examining new ways of doing business, the CEO is challenged with many issues that are increasing in urgency and need. This shift begs the question "What is the association CEO's role in the world right now?"
This October, join skilled facilitators, researchers, and fellow CEOs in a new program designed to broaden thinking, uncover current trends in the industry, and provide key insights from late-breaking ASAE research around new business models for associations and how associations are successfully navigating ESG.
This one-day program will give the CEO community ample opportunity to engage in rich discussions and learning with colleagues in the room.
Morning Session
Generating Value Amidst Constant Risk and Change: Using What We've Learned in the Association Insights Center
9:00 a.m. – 12:00 p.m.
Ongoing business disruption from economic uncertainty, new technologies, changing consumer demands and for-profit competition are forcing associations to reconsider their business model, their tolerance for risk and their value proposition. There are a multitude of paths, so how should associations move forward?
Using knowledge gathered through the work of the Association Insights Center over the past year on business models and environmental, social and governance (ESG) opportunities, we will explore trends and solutions for associations against contemporary business forecasts. Gathering with your peers facing similar challenges, we will identify how business models can adapt to reflect the ever-changing environment and identify new paths to create value with ESG.
Afternoon Session
The CEO's Role in the Contemporary Landscape of Association Leadership
1:00 – 4:00 p.m.
In the afternoon session, we will first focus on a combination of learning and sharing in a leader-to-leader environment. We will utilize the World Café model to address trends and critical issues for association CEOs around people, culture, financial performance, innovation, excellence. Through these discussions, attendees will walk away with new ideas for solutions from their peers. Expect the opportunity to learn and share with each other on important topics like:
Financial uncertainty in the external environment and what it means for associations,
Chat GPT and what it means for privacy, staffing, members, etc.,
Leader fatigue, CEO burnout, and anxiety in the board room,
Association workforce issues from staffing shortages and turnover, to rebuilding culture,
Succession planning for staff roles, continuity planning, and crisis planning,
The opportunity for associations to change the world through social impact, ESG, and DEI,
And more.
In the later part of the afternoon, we will participate in a community building activity to help those in the C-Suite advance their networks through structured networking activities to help pair up those with challenges in certain areas to those with expertise to share in those areas. This activity is meant to ensure that each person expands their network with someone who can help them tackle today's challenges or learn from their specific experiences.
This is the place for association leaders to find your community and grow your personal cabinet of advisors.
---
While we do not have any contracted hotels for accommodation, the following two hotels are conveniently located near the ABA office where the forum is taking place.
---
Accessibility
ASAE is committed to providing an outstanding experience for all participants. We strive for full access to the activities of these events based on an awareness of participants' needs and appropriate planning. Please refer to the ASAE Meetings Accessibility Policy. Accessibility accommodations relating to mobility, hearing, vision, or other areas may be provided.
We ask that requests for reasonable accommodations be made as early as possible, and well in advance of the event via the registration process. Onsite requests will be accommodated to the best of our ability; however, available resources may be limited. Please email Learning & Meetings to request specialized accommodation for this program.
8:30 - 9:00 a.m. Continental Breakfast

9:00 - 10:30 a.m. AIC Insights – New Business Models

10:30 - 10:45 a.m. Break

10:45 a.m. - 12:00 p.m. AIC Insights – Environmental, Social and Global Issues

12:00 - 1:00 p.m. Lunch

1:00 - 2:30 p.m. Group curated session and discussion

2:30 - 2:45 p.m. Break

2:45 - 4:00 p.m. Group curated session and discussion

Our Guarantee

Our goal is to provide truly exceptional offerings and service, and we won't be happy until you are. If any programs, products or services of ASAE do not fulfill our promise, we will make the situation right.

Cancellation, Refund & Substitution Policy

ASAE will fully refund program registrations fees in full with notifications submitted to ASAE Registration via e-mail at ASAEservice@asaecenter.org. All registration cancellations and refund requests must be made in writing by 10 business days before the program. Requests made in writing less than 10 business days prior to the first day of the program starting will receive a refund of registration fees minus a $75 cancellation fee. Refunds cannot be approved for no-shows. Substitutions are gladly accepted at any time. Badge sharing, splitting, and reprints are strictly prohibited..

Event Cancellation or Postponement

ASAE reserves exclusive right to modify, postpone/reschedule or cancel programs for any reason, including but not limited to emergency, inclement weather or other 'acts of God'. If there is an event cancellation, every attempt will be made to reschedule, and registration fees will be applied to the rescheduled event date. Any travel, lodging, or incidental expenses incurred related to a cancelled event cannot be refunded under any circumstances. If a cancelled event cannot be rescheduled, ASAE will determine an equitable basis for the refund of a portion or all of the registration fees, after due consideration of circumstances and expenditures..

Consent to Use of Photographic Images

Registration and attendance at, or participation in, ASAE meetings and other activities constitutes an agreement by the registrant to the use and distribution of the registrant or attendees' image or voice in photographs, videotapes, electronic reproductions and audiotapes of such events and activities by ASAE and other third parties, including but not limited the venue, the host city and the host CVB.