Executive Leadership Forum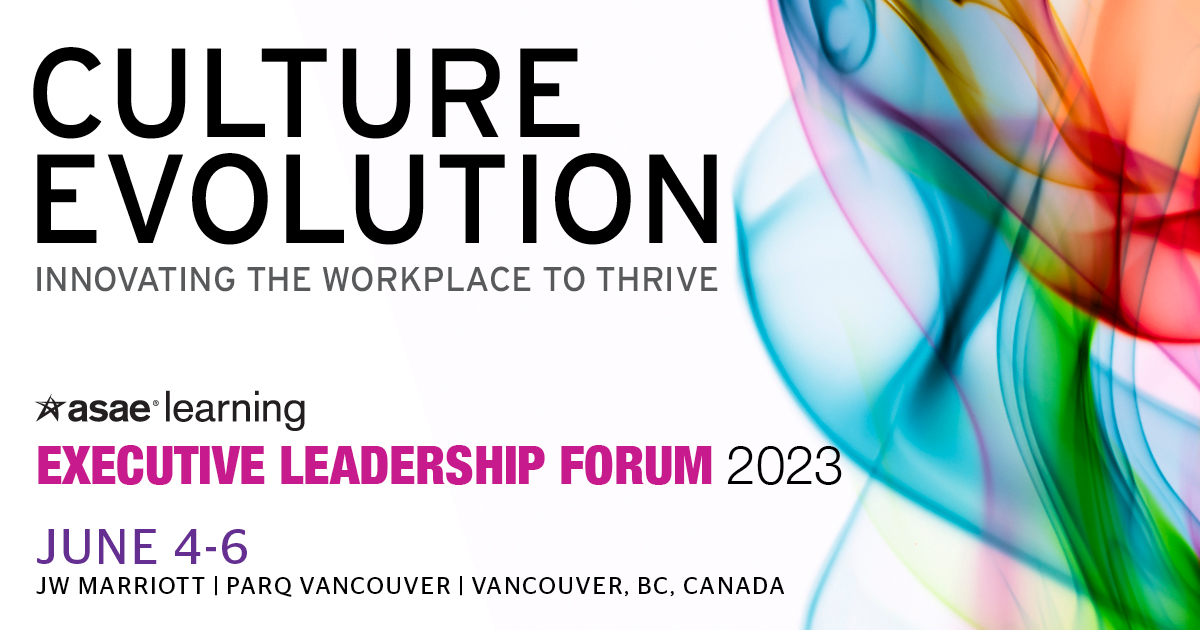 Event Information
Date(s):
Jun 04, 2023 - Jun 06, 2023
Location:
JW Marriott Parq Vancouver

39 Smithe Street
Vancouver, BC V6B0R3
Canada
CAE Credits:
10.25
Member Price:
$1,150.00
NonMember Price:
$1,495.00
Description
About the Executive Leadership Forum
The constantly evolving landscape of work is changing everywhere, including in our own organizations. For many association CEOs, keeping workers engaged, future focused, and satisfied on the job is harder than ever. In a working world where employees feel detached and overwhelmed, what are the best ways to foster rewarding work cultures and effective work experiences?
New solutions and ideas are vital to maintaining a strong and healthy workplace. That's why this year's Executive Leadership Forum is geared toward helping you and your executive team explore new and out-of-the-box solutions to the issues facing our workplaces.
This program is very strategic in nature—instead of merely handing you the same platitudes and tired statistics about the state of work today, you'll instead have a chance to sit down and grapple with the issues your organization is facing with a group of leading experts and thought provocateurs. You'll also be able to network and learn from fellow executives facing the same issues you are, and discover new ideas and answers. This highly interactive forum fosters conversations and peer-to-peer engagement to increase understanding, knowledge sharing, and insightful application
CAE Credits: Registrants will earn 10.25 CAE credits.
Hotel
JW Marriott Parq Vancouver 39 Smithe Street
Vancouver, British Columbia V6B0R3
Phone: 604-676-0888
Reservation Link
For registrants who book their flights through Air Canada, use code N7XHY9D1 to save up to 15% on the flights.
ELF Provocateur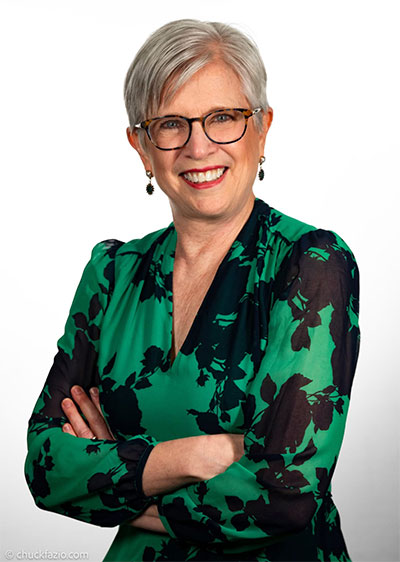 Lori Anderson, FASAE, CAE
President & CEO, International Sign Association
Lori Anderson is President & CEO for the International Sign Association (ISA), which serves the sign, graphics and visual communications industry. ISA's programs include conferences, advocacy, technology, research and ISA International Sign Expo®, which attracts some 20,000 professionals annually.
Lori is experienced at leading the association through significant change. During her tenure, ISA has undergone a reorganization to realign its membership structure and expanded its international reach. She has guided the organization through several iterations of strategic planning, designed to capitalize on new opportunities and technological changes that impact its members.
She is a past chair of the NAM Council of Manufacturing Associations Board of Directors and was recognized in 2013 by the NAM with its Leadership Award. She has served as a member of the Boards of Directors of the American Society of Association Executives (ASAE).
Day 1 speakers and sessions
Session 1: Virtual Associations – How Do They Do It?
Dive into a thoughtful discussion on virtual associations with Lori Anderson and Andrej Suskavcevic as they share highlights from VAN's 5th benchmarking survey. From staff benefits, logistics, and operational concerns to insights on today's post-Covid challenges, attendees are provided with an opportunity to expand their understanding of this growing trend in associations take part in a Q&A session.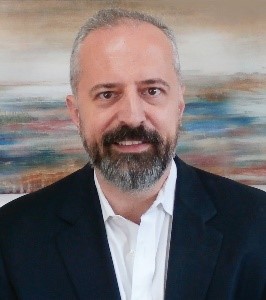 Andrej Suskavcevic, CAE
President and CEO, Financial Executives International and Financial Education & Research Foundation
Andrej Suskavcevic was named President and CEO of Financial Executives International (FEI) and Financial Education & Research Foundation (FERF) in August 2015. FEI is the professional association of choice for corporate financial executives and the leading organization dedicated to advancing ethical, responsible financial management. Having begun his association management career with FEI where he was responsible for membership and Chapter relations, administrative services, and new business development, Andrej brings more than 20 years of extensive association experience to his current role as President and Chief Executive Officer.
Prior to FEI, Andrej was President and CEO of Craft & Hobby Association (CHA) where he successfully expanded the association by establishing an affiliate organization in the United Kingdom. Prior to joining CHA, he served as Chief Executive Officer of the Commercial Finance Association (CFA), an association for the asset-based lending and factoring community. Andrej holds the designation of Certified Association Executive (CAE) and is a member of the American Society of Association Executives (ASAE). He earned a B.S. in Finance from Montclair University and an M.B.A. from New York University's Stern School of Business.
Session 2: Three Ways to Rethink the Workplace for Resilience, Collaboration & Innovation
The world must continually adjust to the shifting realities of these dynamic times. Research indicates several identifiable challenges and opportunities in our new, ever-changing, interconnected world. Dr. Shimi Kang is a leading neuroscientist, psychiatrist, and bestselling author. In this timely keynote, she explores three key global trends of burnout, disconnection & disruption and provides science-based tools that can be immediately applied in the workplace, community, and at home. In this interactive presentation, Kang provides the science, storytelling, and practical solutions for mitigating these trends by optimizing our innate human intelligence system through 3 everyday activities .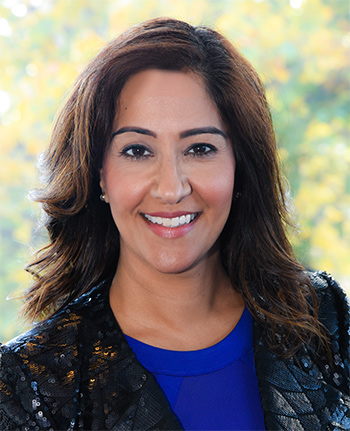 Dr. Shimi Kang
Award-Winning Harvard-Trained Physician | Bestselling Author | Global Social Entrepreneur
An award-winning medical doctor, researcher, author of three books, and expert on the neuroscience of adaptability, leadership, and motivation, Dr. Shimi Kang provides science-based solutions for health, happiness, and achievement in the workplace, classroom, and at home. With 20 years of clinical experience and extensive research in the science that lies behind optimizing human intelligence, Kang applies contemporary concepts in neuroscience and brain health to skills such as resilience, connection, creativity, and more.
Kang is a practicing psychiatrist and clinical associate professor at the University of British Columbia. As a thought leader, she has been featured in major media outlets around the world, including BBC World News, NPR, Al Jazeera, South China Morning Post, CBC, and The Washington Post. Her featured blogs can be found in The Huffington Post, Psychology Today, US News & World Report, and TIME magazine. Her 2016 TEDx presentation on the power of adaptability has been viewed millions of times. In recognition of her work, Kang has been honoured with five national awards in mental health and the YWCA Woman of Distinction Award in Health. She is also the proud recipient of the Queen Elizabeth II Diamond Jubilee Medal for her years of outstanding community service, and a member of the International Women's Forum.
Session 3: Every Conversation Counts: Building Extraordinary Relationships in a Changed World
Long before the era of 'quiet quitting,' loneliness was a social pandemic in our society. In an age of polarization, disconnection, and shallow substitutes for real relationships, every leader needs to know how to build and maintain meaningful relationships with clients and teams alike in our hybrid reality.
This conversation will provide the following insights:
How to spark authentic conversation to make meaningful connections that will serve as breakthrough moments
How to earn trust and build inclusive cultures, listen without distraction and make your small talk bigger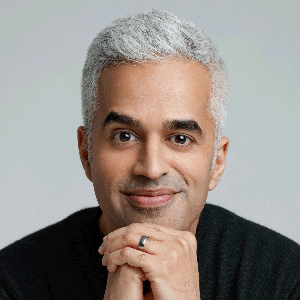 Riaz Meghji
Human Connection Expert | Author of Every Conversation Counts
Riaz Meghji is a human connection expert and bestselling author of Every Conversation Counts: The 5 Habits of Human Connection That Build Extraordinary Relationships. After one conversation led him to take a dramatically different career path that changed his life for the better, Meghji became dedicated to exploring the ways that authentic human connection can change lives and organizations. A natural storyteller, he shows audiences how to create engaged and connected cultures through the power of candid conversation.
Meghji is an accomplished broadcaster with 17 years of television experience, interviewing experts on current affairs, sports, entertainment, politics, and business. He has hosted for Citytv's Breakfast Television, MTV Canada, CTV News, TEDxVancouver, and the Toronto International Film Festival.
A respected thought leader on human connection, Meghji is a highly sought-after keynote speaker and moderator with a proven ability to conduct engaging, in-depth conversations across various disciplines. His insights have been featured in Fast Company, Harvard Business Review, and Financial Post.
Session 4: Rare Not Relevant: How to Become a Must-Have in the Workforce of Tomorrow
Dr. Brandi Baldwin
Founder & CEO, Millennial Ventures
The future of work is here, and leaders must embrace the idea of Rare Leadership in order to secure their competitive advantage in the workplace of tomorrow. Join this session to learn how to become a "must-have" (and not just a "nice-to-have") in the workplace as global megatrends create a brand-new workplace that we all must begin adapting to now.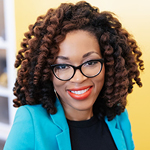 Dr. Brandi Baldwin
Founder & CEO, Millennial Ventures
Dr. Brandi M. Baldwin is an organizational psychologist and future of work expert turned social entrepreneur of award-winning startup, Millennial Ventures. In her role as the CEO, Dr. Brandi leads a team of scrappy entrepreneurs tackling the most relevant challenges in the education and workforce innovation space.
As an international speaker and consultant, Dr. Brandi has worked with over 200 companies like Comcast, Discover, Fast Company, Google, and the Federal Government to share her proven strategies on how they can enhance [what she calls] their company-culture competitive advantage. Dr. Brandi is a former Wharton Business School Lecturer and was previously appointed to Philadelphia Mayor Jim Kenney's Millennial Advisory Commission. Other noteworthy accomplishments include being named one of Philadelphia's Most Influential African Americans, receiving the Business Journal's 40 Under 40 award, winning the Diversity and Inclusion Outstanding Ally honor from the Philadelphia Inquirer, and the "Take the Lead" award from the Girl Scouts. She also sits on the Technology Review Committee at Ben Franklin Technology Partners and is a member of the Investment Committee at NextFab Ventures. Dr. Brandi shares her thought leadership on two fast-growing podcasts: the "Diversity & Confusion Podcast", and her new "Rare Not Relevant Podcast." Dr. Brandi is also the author of "Put in Work: Gain Respect, Influence Others, and Get Results as a New Leader," and "Authentic Ally: Ditch the Guilt, Stop Performing, and Take Purposeful Action as an Ally for Racial Equity." In 2022, she became an Amazon best-selling author for her contribution to the "Queen Mindset" book anthology project aimed at helping women overcome personal trauma.
Day 2 Speakers and Sessions
Session 1: What Gen Z Wants, According to Gen Z
Gen Z is a complex generation with unique wants and desires that organizations must understand in order to appeal to them. They are a diverse and socially aware generation that values authenticity, transparency, and inclusivity. They prioritize experiences over material possessions and are more likely to support companies that align with their values. In this keynote presentation and panel, you are invited to hear directly from Edelman and two members of its Gen Z Lab, a dedicated internal offering built to help brands engage the next generation, as they discuss what Gen Z wants from organizations and how organizations can better reach, engage and build trust with them.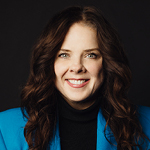 Jennifer Meehan
Executive Vice President & National Practice Lead, Brand Marketing, Edelman
Jennifer Meehan leads Canada's Brand Marketing Practice across five regional offices. She is a seasoned integrated marketing strategist with more than 25 years of experience on both the client and agency side of consumer marketing across a variety of sectors including personal care, OTC, retail, beauty, fashion, tourism, agriculture, and food and beverage. With a bona fide passion for consumer brand development and audience engagement, she is relentless in her pursuit of insight-driven strategies and is adept at translating them into highly effective communications
Jennifer's superpower is her ability to form trusted partnerships with her clients, becoming a natural extension of their team. Not afraid to challenge the brief, or ask the tough questions, she is able to push clients and teams alike toward innovative and successful program outcomes.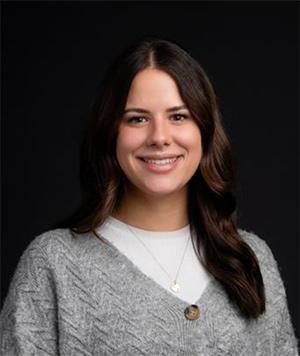 Jordan Gingrich-Hadley
Account Manager, Corporate, Edelman Vancouver
Jordan Gingrich-Hadley is an Account Manager on the Edelman Vancouver Corporate Communications team. With more than 5+ years of relevant experience in the communications field, she has a wide range of experience working with all types of clients across various industries. In her previous role, Jordan supported cleantech companies across North America to expand their reach, grow their communications and develop key strategies. Jordan is a member of Edelman's Gen Z Lab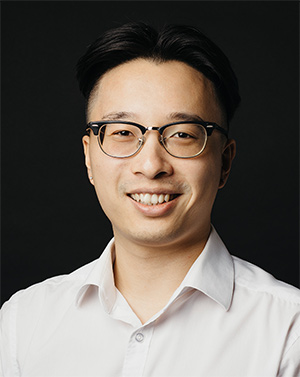 Evan Wong
Senior Account Executive, Social & Content, Edelman Toronto
Evan Wong is a Senior Account Executive on the Social & Content team, within Edelman's Digital practice. Working out of the Toronto office, he supports clients across a variety of sectors on content strategy, planning and execution, and all things social media. He has a passion for storytelling using culturally relevant content and believes it is an important driver of change that can be used to address challenges businesses face in the modern media landscape. Evan also sits on Edelman's global Gen Z Lab, providing powerful insights and advising clients on how to meaningfully connect with future consumers. He explores cultural shifts through a youth lens, to decode the interests and attitudes of his generation.
Session 2: Cultivating a Culture of Champions: How VaynerX's Claude Silver is Transforming the Modern Workplace
In today's economy, business moves fast, and resources are tight. While the pandemic empowered employees to take control of their workplace needs like never before, organizations are struggling to effect widespread culture change three years later while remaining in step with economic pressures and accelerated growth. These are organizational changes that Claude Silver, Chief Heart Officer at VaynerX, homed in on early in her tenure and masterfully navigated by leading with the heart. Her key to success: cultivating a culture of champions, where people-first initiatives are integrated into an organization's overall business and management strategy. In this session, learn the ROI of putting people first; how to maintain speed without compromising your humans; how to effectively contribute to the scaling of your company, and how to strategically collaborate cross-functionally to effectuate widespread and lasting culture change.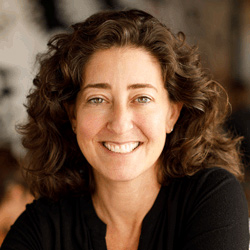 Claude Silver
Chief Heart Officer, Head of People and Experience Department
Claude Silver is VaynerMedia's inaugural Chief Heart Officer, Head of the People & Experience department; a first of its kind. She understands that the key to unlocking greatness in people requires letting go of traditional HR methods and leaning into human-to-human connection.
As a graduate of the California Institute of Integral Studies with a BA in Transpersonal Psychology & Human Development, and additional certifications in various psychology and spiritual teachings from other institutes in Northern California, Claude is equipped with a unique perspective on corporate leadership and team-building techniques. She often shares her expertise in empathetic servant leadership to various media platforms and in front of live audiences nationwide, including Forbes.com, the Fast Company Innovation Festival and the Culture Summit.
At VaynerMedia, Claude champions empathy-driven leadership, while overseeing talent management, employee retention, learning and development, workplace culture, internal communications, and people operations for over 750 employees. Before becoming CHO at VaynerMedia, she held leadership positions at both JWT San Francisco and London, Publicis London, and SAYMedia, and in 2002-2005 she founded and ran a surfing and outdoor adventure company for women in the San Francisco Bay area. Her success guiding client relationships, global brand strategies, operations, and management is driven by an abiding passion for creating spaces in which people can thrive.
Her daily mission is to listen and ensure she is nurturing a workplace culture that embraces inclusivity, celebrates the uniqueness of individuals, and thrives with constant collaboration.
Sunday, June 4, 2023

6:30 p.m.
Registration

6:30 – 8:00 p.m.
Reception – Hosted by JW Marriott Parq Vancouver

Monday, June 5, 2023

7:30 – 8:30 a.m.
Breakfast

8:30 a.m.
Program Begins

10:45 – 11:15 a.m.
Break

1:00 – 2:00 p.m.
Lunch

4:00 p.m.
Program Adjourns

6:00 – 8:00 p.m.
Evening Out – Hosted by Destination Vancouver and the Vancouver Convention Centre

Tuesday, June 6, 2023

7:30 – 8:30 a.m.
Breakfast

8:30 a.m.
Program Begins

10:45 – 11:15 a.m.
Break

1:15 p.m.
Program Adjourns

1:15 – 2:30 p.m.
Lunch

Our Guarantee

Our goal is to provide truly exceptional offerings and service, and we won't be happy until you are. If any programs, products or services of ASAE do not fulfill our promise, we will make the situation right.

Cancellation, Refund & Substitution Policy

ASAE will fully refund program registrations fees in full with notifications submitted to ASAE Registration via e-mail at ASAEservice@asaecenter.org. All registration cancellations and refund requests must be made in writing by 10 business days before the program. Requests made in writing less than 10 business days prior to the first day of the program starting will receive a refund of registration fees minus a $50 administrative fee. Refunds cannot be approved for no-shows. Substitutions are gladly accepted at any time. Badge sharing, splitting, and reprints are strictly prohibited.

Event Cancellation or Postponement

ASAE reserves exclusive right to modify, postpone/reschedule or cancel programs for any reason, including but not limited to emergency, inclement weather or other 'acts of God'. If there is an event cancellation, every attempt will be made to reschedule, and registration fees will be applied to the rescheduled event date. Any travel, lodging, or incidental expenses incurred related to a cancelled event cannot be refunded under any circumstances. If a cancelled event cannot be rescheduled, ASAE will determine an equitable basis for the refund of a portion or all of the registration fees, after due consideration of circumstances and expenditures..

Consent to Use of Photographic Images

Registration and attendance at, or participation in, ASAE meetings and other activities constitutes an agreement by the registrant to the use and distribution of the registrant or attendees' image or voice in photographs, videotapes, electronic reproductions and audiotapes of such events and activities by ASAE and other third parties, including but not limited the venue, the host city and the host CVB.