Mindfulness for Better Leadership Online Seminar Series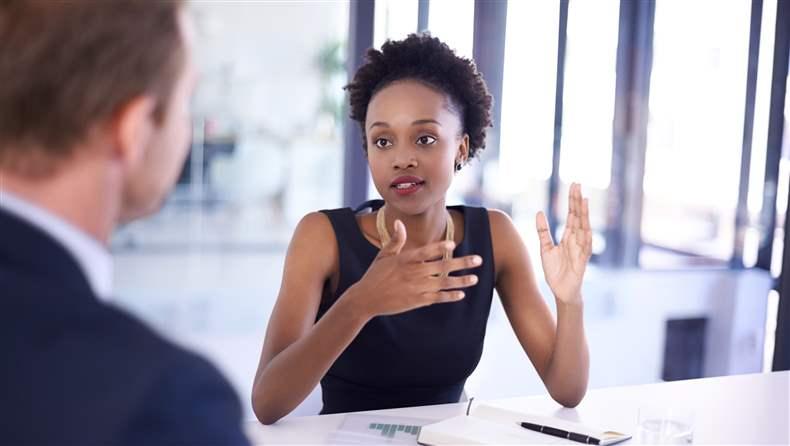 Event Information
Date(s):
Dec 16, 2019 - Dec 20, 2019
Location:
Online

United States
CAE Hours:
5
Levels:
Applied
Member Price:
$125.00
NonMember Price:
$175.00
Description
CAE Credits: Registrants will earn a maximum of 5 CAE credits.
Association leaders have multiple responsibilities and face limitless distractions, competing demands, and a consistent pressure to perform, so it's no wonder that the practice of mindfulness is increasing in the business world, including in associations. In this five-session online seminar series, learn firsthand from other executives who share techniques they use successfully to thrive and get results in an ever-changing, high-pressure environment.
The series features thought-provoking presentations and discussion led by leaders from both inside and outside the association management industry. Register today to:
view video clips from presentations by leadership visionaries at ASAE's 2017 Executive Leadership Forum program.
cultivate intuitive qualities of self-awareness, authenticity, strength, and clarity.
experience significant improvements in your resilience, capacity for collaboration, and ability to lead in complex situations.
participate in stimulating peer discussions that will fuel your personal and professional leadership journey.
This online seminar series consists of five 60-minute live online sessions that feature facilitated audio content and conversations. Before the first session, registrants will receive login information and links to test their computer and become acquainted with the platform. Participants will have access to recorded sessions, reference materials, and more for up to 30 days following the program.
Registration for this online seminar series will close Sunday, December 15, 2019 at 12:00 p.m. ET.
Register here for the full series, or register for one or more individual sessions:

Monday, December 16, 2019

2:00 – 3:00 p.m.
Mindfulness for Better Leadership: Build a Long and Fulfilling Life
Research continues to show the importance of balance between one's personal and professional life. Without it, you can't be productive, maintain your own well-being, and nurture a healthy staff and organization. How can you build a life with the right balance to remain happy and healthy both at work and at home? 

Tuesday, December 17, 2019

2:00 – 3:00 p.m.         
Mindfulness for Better Leadership: Develop Executive Leadership Traits
In today's complex and fast-paced world, many associations have experienced significant disruption, requiring them to change in order to survive. This environment requires resiliency, flexibility, and an openness to doing things in new ways. Leaders who develop and use mindfulness-based techniques will have the edge.  

Wednesday, December 18, 2019

2:00 – 3:00 p.m.
Mindfulness for Better Leadership: Increase Leadership Effectiveness Through Mindful Practice
It can be challenging for leaders to keep their minds clear and find time to be strategic and inventive while striving to meet multiple personal and professional demands. How can you get ahead of your reactive mind and enhance your focus to improve your personal and professional health and success? 

Thursday, December 19, 2019

2:00 – 3:00 p.m.
Mindfulness for Better Leadership: Build Self Awareness and Emotional Intelligence
The best leaders know themselves well and possess emotional intelligence that helps them interact with and influence others effectively. When you develop these traits, you rewire your brain in a way that improves your business acumen. But how can you enhance these leadership qualities without adding to your already packed schedule?

Friday, December 20, 2019

2:00 – 3:00 p.m.
Mindfulness for Better Leadership: Create Engagement for a High-Performing Association

Studies have repeatedly found that happy employees make for strong organizations and that employees who have opportunities to learn, engage, and grow at work perform better. How can leaders help create lasting happiness in both themselves and their teams to drive high levels of engagement and performance?

Our Guarantee

Our goal is to provide truly exceptional offerings and service, and we won't be happy until you are. If any programs, products or services of ASAE do not fulfill our promise, we will make the situation right.

Cancellation, Refund & Substitution Policy

Submit all requests to ASAE Registration via email at [email protected] All registration cancellations and refund requests must be made in writing by December 9, 2019 to receive a full refund, less a $75 administrative fee.  Refunds cannot be approved for requests received after this date, to include no-shows. Substitutions are gladly accepted at any time. Badge sharing, splitting, and reprints are strictly prohibited.

Event Cancellation or Postponement

ASAE reserves exclusive right to modify, postpone/reschedule or cancel programs for any reason, including but not limited to emergency, inclement weather or other 'acts of God.' If there is an event cancellation, every attempt will be made to reschedule, and registration fees will be applied to the rescheduled event date. Any travel, lodging, or incidental expenses incurred related to a cancelled event cannot be refunded under any circumstances. If a cancelled event cannot be rescheduled, ASAE will determine an equitable basis for the refund of a portion or all of the registration fees, after due consideration of circumstances and expenditures.

Consent to Use of Photographic Images

Registration and attendance at, or participation in, ASAE meetings and other activities constitutes an agreement by the registrant to the use and distribution of the registrant or attendees' image or voice in photographs, videotapes, electronic reproductions and audiotapes of such events and activities by ASAE and other third parties, including but not limited the venue, the host city and the host CVB.