The Bottom Line: Finance for the Non-Financial Manager - Half Day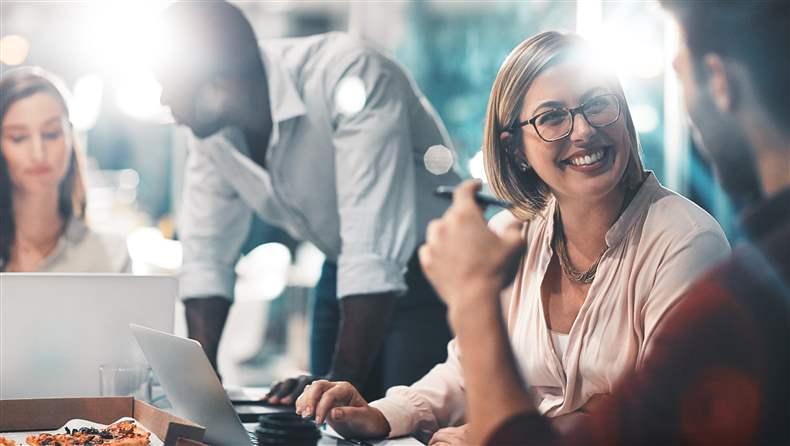 Event Information
Date(s):
Aug 26, 2020 - Aug 26, 2020
Time:
9:00 AM - 12:00 PM
Location:
1575 I Street, NW
Washington, DC 20005
United States
CAE Credits:
3
Levels:
Foundational
Event Status
Cancelled
Description
CAE Credits: Registrants will earn a maximum of 3 CAE credits.
The Bottom Line is designed for non-financially oriented individuals, employees with new budgeting responsibilities, or people who are just looking to broaden their scope of knowledge.
You'll learn or review the basics of financial information—the key terms and concepts that even former humanities majors need to understand in order to succeed in thriving organizations. By the end of this program, you will feel comfortable engaging in conversations involving terms like revenue, accrual accounting, and cash flow.
Even if you're not a "numbers person," the Bottom Line will allay your fears and allow you to shine in a room full of financial stars.
The half-day Finance for the Non-Financial Manager workshop will include a comprehensive overview of finance essentials, enabling you to use financial acumen to add value when your association makes growth and strategic allocation decisions. You'll learn to become a better user of financial information so you're a more strategic contributor to your association.
Attend to learn:
nonprofit accounting and finance concepts (for example, revenue streams, programmatic vs. M&G, restricted funds, and reserves)
key terminology and basic accounting concepts (such as double-entry bookkeeping, assets, liabilities, financial statements, and internal reporting)
basic principles for interpreting financial statements (including budgeting, key metrics, board presentations, cash flow, and investments) and the importance of financial data in the decision-making process.
The Bottom Line is also available as a full-day program that includes playing an interactive board game to test your new financial skills.
Please note that due to the ongoing uncertainty regarding the coronavirus, ASAE will not charge a cancellation fee if you decide to not attend an in-person event based on concerns around your health or travel, including after any posted cancellation deadlines for the event. For information on policies pertaining to online events, please refer to specific program pages on our event calendar or contact our member services team for inquiries.
8:30 – 9:00 a.m.
Registration

9:00 – 10:00 a.m.
Basic Accounting Concepts
Double-Entry Bookkeeping
Assets, Liabilities
Financial Statements
Internal Reporting
Auditing

10:00 – 11:00 a.m.
Nonprofit Accounting/Finance
Revenue Streams
Programmatic vs. M&G
Restricted funds, reserves

11:00 a.m. – 12:00 p.m.
Reading Financial Statements
Budgeting
Key metrics
Board presentations
Cash flow and investments

Our Guarantee

Our goal is to provide truly exceptional offerings and service, and we won't be happy until you are. If any programs, products or services of ASAE do not fulfill our promise, we will make the situation right.

Cancellation, Refund & Substitution Policy

Submit all requests to ASAE Registration via email at [email protected] All registration cancellations and refund requests must be made in writing by August 19, 2020 to receive a full refund, less a $75 administrative fee.  Refunds cannot be approved for requests received after this date, to include no-shows. Substitutions are gladly accepted at any time. Badge sharing, splitting, and reprints are strictly prohibited.

Event Cancellation or Postponement

ASAE reserves exclusive right to modify, postpone/reschedule or cancel programs for any reason, including but not limited to emergency, inclement weather or other 'acts of God'.  If there is an event cancellation, every attempt will be made to reschedule, and registration fees will be applied to the rescheduled event date. Any travel, lodging, or incidental expenses incurred related to a cancelled event cannot be refunded under any circumstances. If a cancelled event cannot be rescheduled, ASAE will determine an equitable basis for the refund of a portion or all of the registration fees, after due consideration of circumstances and expenditures. 

Consent to Use of Photographic Images

Registration and attendance at, or participation in, ASAE meetings and other activities constitutes an agreement by the registrant to the use and distribution of the registrant or attendees' image or voice in photographs, videotapes, electronic reproductions and audiotapes of such events and activities by ASAE and other third parties, including but not limited the venue, the host city and the host CVB.