Conference Center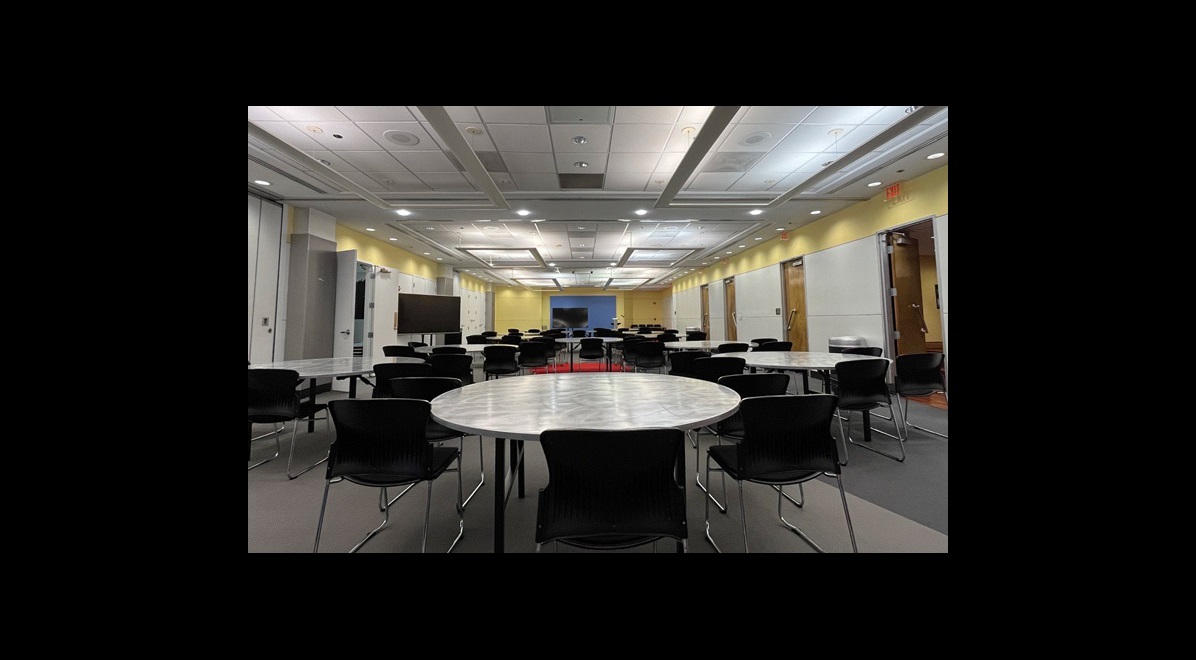 ASAE Conference Center
Located at 1575 I Street, right across from the McPherson Metro Station, the ASAE Conference Center is a convenient option for meetings with up to 150 attendees. In this rental guide, you will find key information regarding hours of operation, parking, catering, a/v, staffing, and room set-up options. Please note, specifications, terms, and conditions are subject to change.>
If you are interested in renting space in the ASAE Conference Center, please complete the Rental Inquiry Form at the link below.
A member of our staff will get in touch to schedule your event.
Hours of Operation
The ASAE Conference Center is open Monday through Friday from 8:00 am to 5:00 pm, Eastern.
Parking
Parking is available in the building from 6:30 am until 7:00 pm Eastern at customers' expense. Early bird parking cost is $16. After 8:00 am Eastern, the cost is $23.
Catering
Through the ASAE Conference Center you can purchase, at cost, soda (Coke, Diet Coke, Ginger Ale), Water, Coffee (caffeinated and decaffeinated), and hot tea.
The ASAE Conference Center does not provide catering services. You are invited to use outside catering services. Note that terms and conditions for use of outside catering services will apply.
Below, for your reference, are the names of some local caterers that ASAE Conference Center clients have reported using. This information is being provided as a courtesy. These companies are not endorsed by ASAE.
Blue Currant Catering: 1990 K Street NW Washington DC
P: 202-257-5598


Eat & Smile Catering: 2212 Rhode Island Avenue Washington DC
P: 202-270-1018


EZCater.com
The Catering Company: 1341 L Street NW Washington DC
P: 202-347-8040


UIPS: 1750 Penn Avenue N.W Washington DC
P: 202-331-3354


W Millay E Catering: 1335 14th Street NW Washington DC
202-287-2216
A/V
The ASAE Conference Center has the following A/V options.
Wifi - Available throughout the ASAE Conference Center.
Microphones - Up to

3 hand held mics and 3 hands free

microphones are available for rental.
Two large screens that can be used individually anywhere in the space and together.
Staffing
You will be provided with a dedicated point of contact for your event who will assist with event contracting, ensuring proper room set-up, and be on hand to greet you on the day of your event and provide troubleshooting as needed. You will be responsible for staffing your event and covering all event activities, including registration/welcome.
Room Set-up Options
The configuration of the Conference Center is customizable and offers five standard sets. The conference center team will also work with clients on other variations, using the furniture and space available.
We have five standard room setup styles*:
Auditorium Style: Chairs only. Maximum capacity for this setup is 150 ppl.
Reception Style: Limited chairs and high boy tables. Capacity for this setup style is 80 ppl depending on F&B options and table layout.
Classroom Style: This setup style includes 6' tables (2 to a table). Capacity for this setup style is 50 ppl.
Community Style: Center can be set in a maximum of 12 rounds/72 ppl.
Boardroom Style: Hollow square for a maximum of 36 ppl.
* Capacity numbers are approximate.
Photos
Click an image to view it larger in a separate window.
More questions?

Please submit the Rental Inquiry Form with your additional information. Thank you!