The Business of Meetings Certificate Program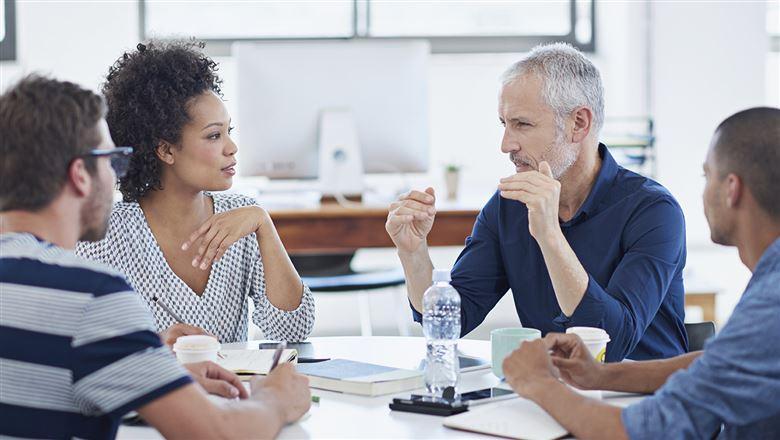 The meetings industry is increasingly competitive, and your attendees have more choices than ever for how to spend their conference time and dollars. To boost your competitive edge, you need expertise in business models, meeting design, marketing, and other critical disciplines. If you're ready to build the body of knowledge you need to face the challenges of today's meetings industry, the Business of Meetings Certificate Program is for you.
In a series of six courses covering key topics in meetings management, you will identify critical issues and trends affecting the meetings industry, develop essential business skills, explore exciting innovations, and discover time-saving processes and strategies that you can use immediately. You'll learn through participation in interactive exercises and collaborative discussions, and you'll leave feeling more confident and more prepared to plan and execute exceptional meetings for your organization.
Each Business of Meetings Certificate Program course will be offered virtually. Participants that complete all six courses will receive the Business of Meetings certificate.
The certificate program has recently been updated. If you've taken courses under the previous Business of Meetings format but have not yet completed your certificate, you will receive credit for equivalent courses in the new format:
If you have completed these previous Business of Meetings courses…

… you have received credit for these new Business of Meetings courses.

Strategy and Marketing

Create Compelling Event Marketing
Elevate Event Strategy

Meetings and Expo

Design Exceptional Event Experiences
Optimize Return for Exhibitors and Sponsors

Flawless Business Operations

Negotiate Effective Event Contracts and Alliances
Master Event Crisis Management

Leadership and Communication

Choose to receive credit for any two of the six courses above
Check back soon for individual program dates, coming soon.
Supported by ASAE Strategic Partner:
For more information, contact:
ASAE Learning
learning@asaecenter.org
202-326-9508