Content Leader Call for Proposals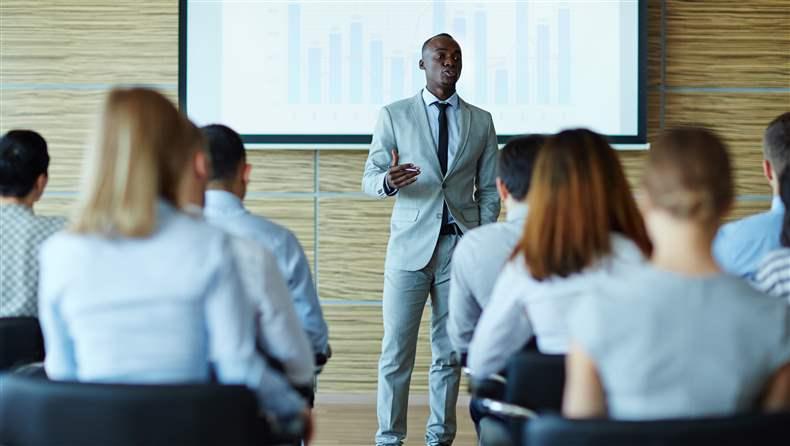 ASAE Learning seeks the expertise of subject matter experts to develop and facilitate educational programming for its diverse conferences. This diversity is represented in the content, attendee profile, learning formats, audience level, and overall objectives of each conference.
We encourage our members and other knowledgeable experts to submit ideas for education sessions by responding to the call for proposals (CFP), which occurs seven to 10 months before the conference.
As an advocate for its members and the industry, ASAE Learning welcomes proposals for sessions that address a wide variety of topics important to the community. For example:
changes facing the association industry within specific functional areas
innovative approaches to accommodate large- and small-association operations
leadership and management strategies to support career advancement
executive-level change processes that affect the entire organization
marketplace dynamics affecting associations today and how organizations can prepare for tomorrow
To steer you in the right direction, each CFP provides specifics about the types of session ideas that are being sought for a particular conference. CFPs will be accepted through the conference website. When a CFP is open, a link to the online submission form will be included on the site. CFPs will be open for approximately three weeks (this may vary based on the specific conference), and deadlines are firm.
The review process begins the day after a CFP closes, so extensions will not be granted. After a multiple-stage review process, proposal selections are made and notifications are sent as to whether a proposal has been accepted or declined. Also, due to a variety of factors with regard to proposals and the entirety of programmatic goals, ASAE reserves the right to make recommended changes to titles, descriptions, session formats, lengths, and other elements, while considering the intent and goal of the proposal submission.
The list below includes CFP dates for upcoming conferences. Please consider which conference is most suitable to your expertise. ASAE makes every effort to engage as many participants and diverse perspectives as possible through content leaders' submissions. Therefore, we ask that you limit your submissions to one or two conferences per year.
In advance, thank you for your time, interest, and commitment to our community.
For more information, contact:
ASAE Learning
[email protected]
202.326.9502
---
ASAE Annual Meeting & Exposition

August 18–21, 2018, Chicago, Illinois
Call for proposals: Closed
August 10–13, 2019, Columbus, Ohio
Call for proposals: September 26–October 26, 2018
---
October 29–30, 2018, Washington, DC
Call for proposals: Closed
October 21–22, 2019, Washington, DC
Call for proposals: January 7–February 4, 2019
---
March 17–19, 2019, Colorado Springs, CO
Content submission details coming soon.
---
Marketing, Membership & Communications Conference

June 6–7, 2019, Washington, DC
Call for proposals: September 6–October 3, 2018
---
Technology Conference & Expo

December 4–5, 2018, National Harbor, Maryland
Call for proposals: Closed
---
Xperience Design Project (XDP)

April 11–12, 2019
Due to the unique program design of XDP, a call for proposals is not used.